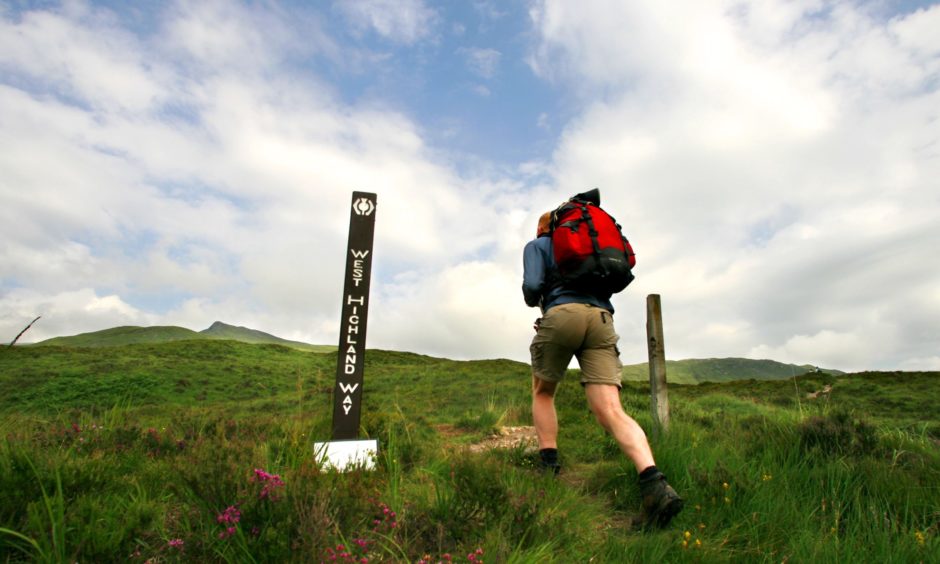 The West Highland Way marks its 40th anniversary today. Gayle Ritchie looks back at its life and times and speaks to walkers who have conquered the 96-mile trail.
Forty years ago today, on October 6 1980, the West Highland Way opened as the first designated long-distance path in Scotland.
The 96-mile route was to become the first of many signposted multi-day walks across the country.
Today, the West Highland Way (WHW) – which takes the average walker seven or eight days to complete – is still Scotland's most popular, walked annually end-to-end by more than 40,000 people.
Sections of the path, which starts in Milngavie, seven miles north of Glasgow, and finishes in Fort William, are visited by around 120,000 people each year.
The WHW uses many ancient paths, including drovers' roads, military roads dating to the Jacobite rebellion, and old coaching routes.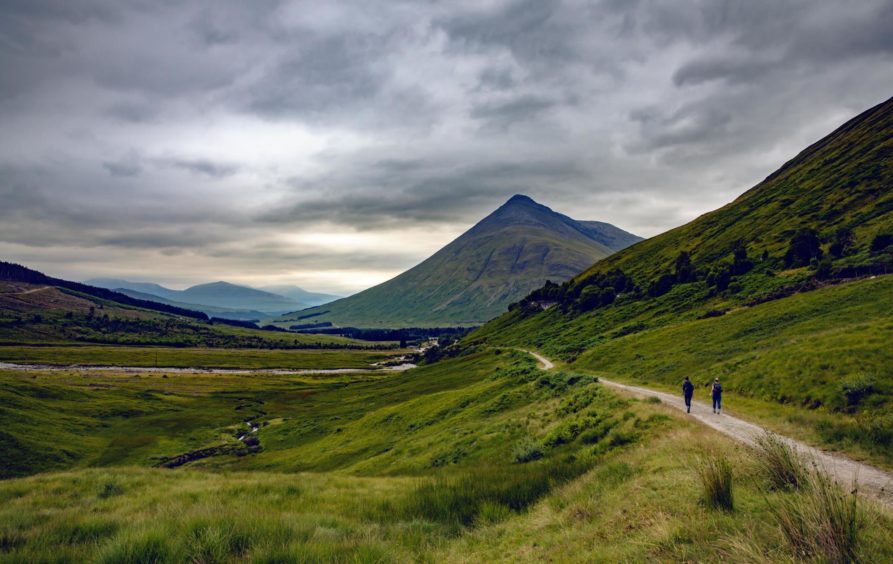 As it passes through locations including Drymen, Rowardennan, Inverarnan, Tyndrum, Inveroran, Kingshouse and Kinlochleven, it takes in a huge variety of scenery, from countryside parks to lochs, open moorland and towering mountains.
The highest point is the summit of the Devil's Staircase, at 550m, reached by a tough zig-zag climb and marked by a cairn.
Most people prefer to complete the route from south to north; the southern stages are easier and prepare walkers for the more demanding northern stages.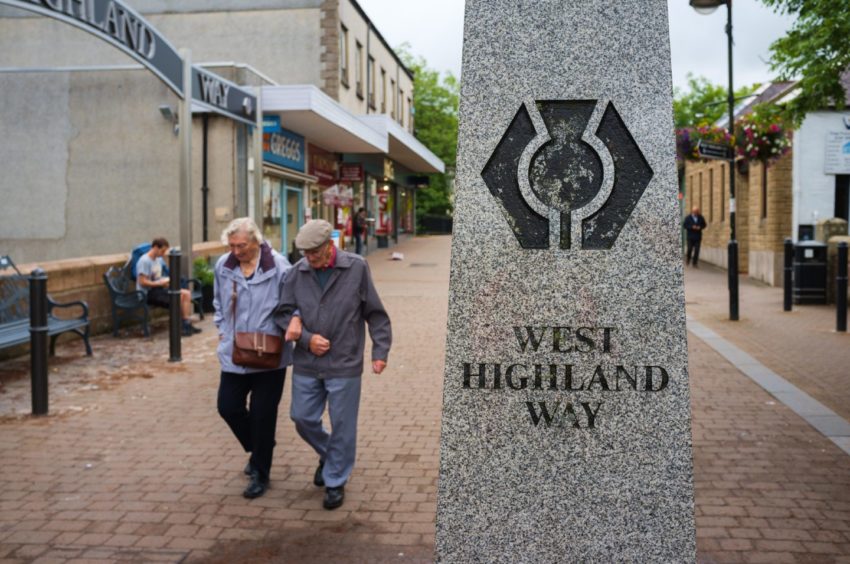 A tough challenge, but one that can be taken on by most folk with a degree of fitness, it's a magnet for walkers from all over the world.
---
Early beginnings
While the WHW launched 40 years ago, the concept of a long-distance footpath from Glasgow to the Highlands was first dreamed up by a keen walker in the years following the Second World War.
Tom Hunter was a visionary who saw the potential of such walking paths as a means of protecting the environment and preventing over-development of the countryside.
While strolling the slopes of Ben Lomond, he looked down over Loch Lomond and noticed there was a great deal of construction work going on along the western side, including the creation of a hydro-electric station.
It was then that Tom resolved to do something to protect the loch's eastern shore and came up with the idea of a waymarked walking route.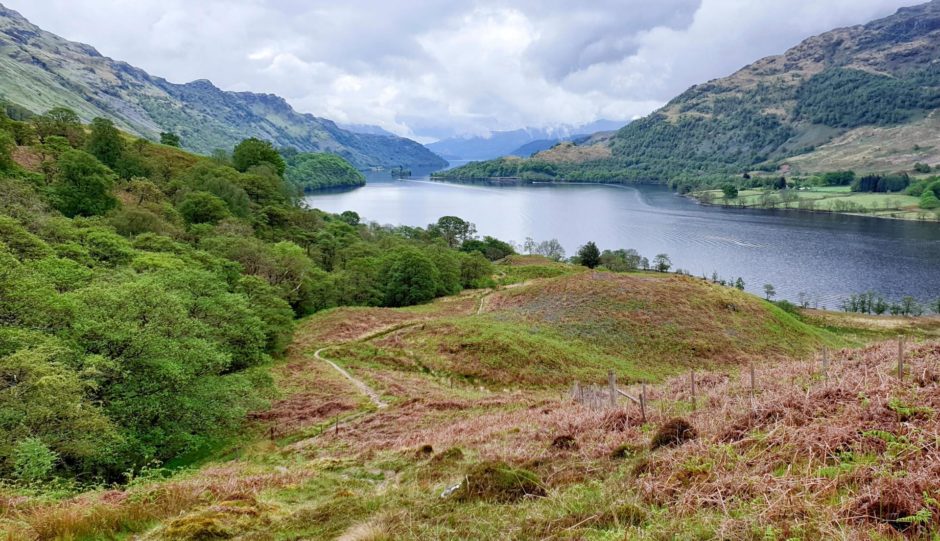 Tom, who died aged 90 in 2016, said at the time: "There's enough walking country for our lifetime, but if we don't do something now there will be none for future generations."
The seed was sown, and after talking to his wife Margaret and their walking club companions, they decided to design a route from Glasgow to Fort William.
However, not everyone was in favour and it took decades of trying to persuade land owners and bureaucrats to finally gain approval for work to start on the trail in 1974.
Six years later, on October 6 1980, the WHW was opened by Lord Mansfield, the then Minister of State at the Scottish Office.
To this day, Tom, who revealed he had walked the route in less than three days, is regarded as its true creator.
---
Historic moments
Since being born 40 years ago, the WHW has witnessed many historic moments.
The West Highland Way Race was founded in 1985 and while initially only a small runners of runners took part, it's become a sell-out success in recent years.
The race record holder is Rob Sinclair with an impressive time of 13 hours, 41 minutes and eight seconds, set in June 2017.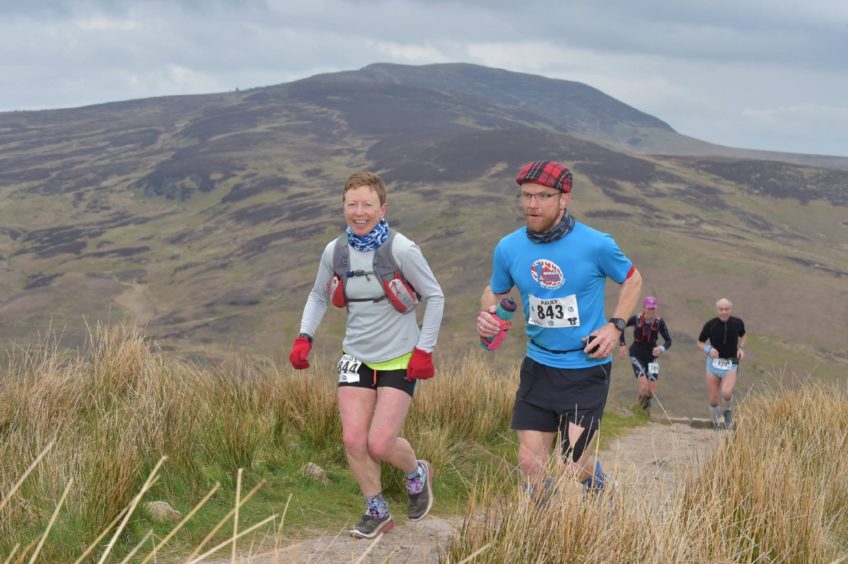 A shorter 53-mile Highland Fling race was launched for ultra-marathon fans in 2006, from Milngavie to Tyndrum.
A new finish point, at the so-called "Sore Feet statue", was established in Fort William in 2010.
Before then, the route had ended at a roundabout on the outskirts of the town at the entrance to Glen Nevis.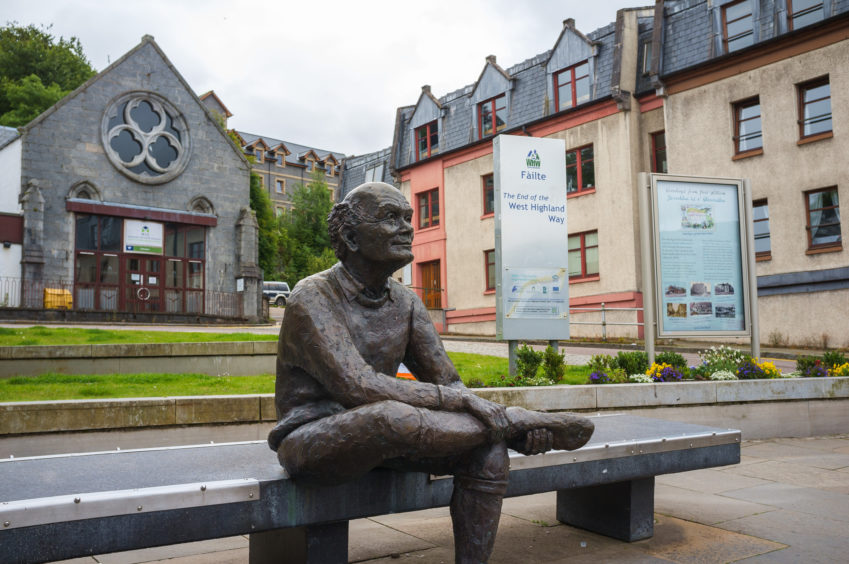 To mark the 30th anniversary, a shiny new Tourist Information Office was opened in Milngavie, with Tom and Margaret cutting the ribbon.
In 2012, the route was listed as one of the world's top 20 hikes by the National Geographic magazine.
And in 2014, it was the only British walk to be named by Wanderlust in its list of 37 "world class walks".
Today's 40th anniversary is being marked by an online exhibition, with walkers, runners, cyclists, charity fundraisers, as well as path maintenance volunteers, accommodation providers and shop and cafe owners along the route contributing stories, photos, artwork and videos to the virtual show.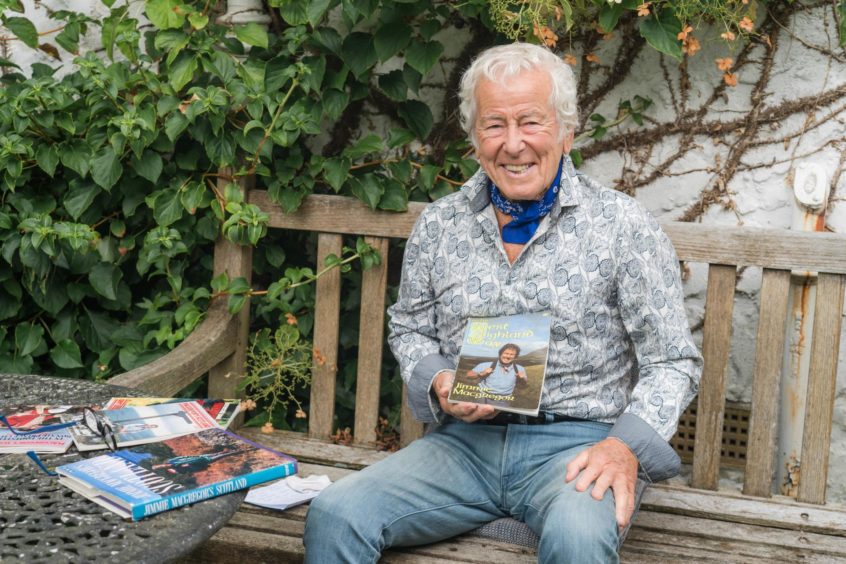 Jimmie Macgregor, the broadcaster and folk singer who inspired many people to walk the WHW through his radio and TV programmes, plus spin-off books during the 80s and 90s, has also given an exclusive interview.
The exhibition also features a 40th anniversary film and can be seen at www.westhighlandway.org
---
'After a day's walking, I like a comfy bed'
Courier features writer Jack McKeown has walked the WHW twice – in 2005 and 2015.
"It's a fantastic way to get to know Scotland and its landscape, going from the lowlands to the highlands," he says.
"It's also one of the most accessible and easy long-distance walks, starting in Glasgow and with plenty of choice when it comes to accommodation."
Jack, 42, from Dundee, mixed it up by camping for a few nights but mainly stuck to bed and breakfasts and hostels.
"After a day's walking, I like a comfy bed," he says.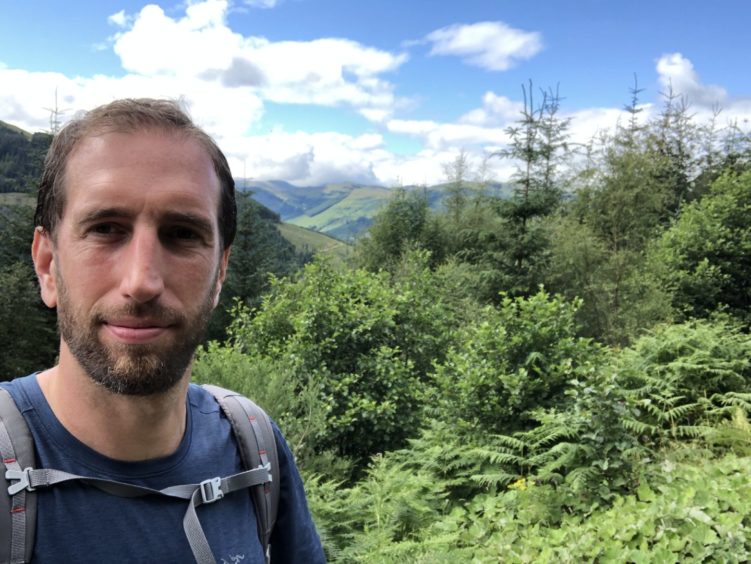 In terms of highlights, Jack's included the climb up Conic Hill and the magnificent view from the summit along the spine of Loch Lomond.
"The section from Rowardennan along the shores of the loch is wonderful too, while the desolate expanse of Rannoch Moor never fails to make you feel like speck in a vast landscape," he reflects.
"The laborious hike up the Devil's Staircase and down into Kinlochleven is a challenging but beautiful stretch."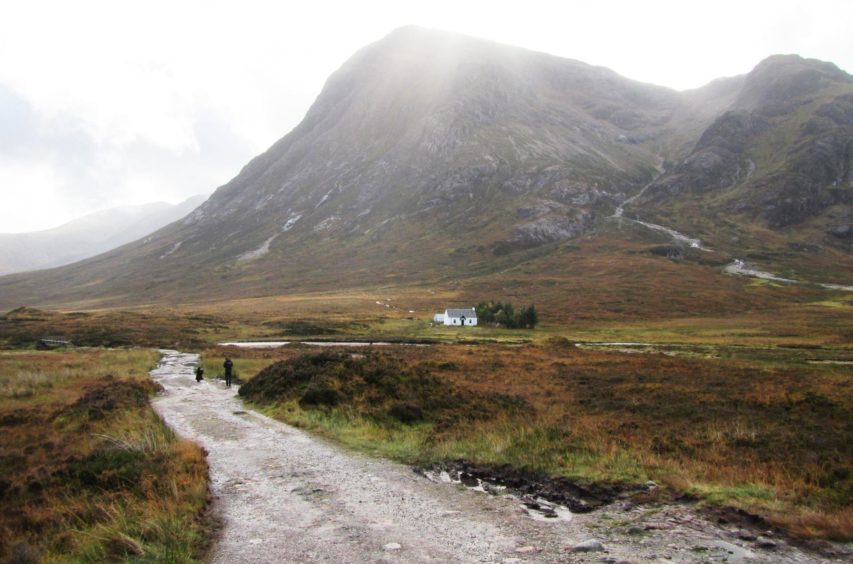 His favourite stop along the route is the Drovers Inn at Inverarnan. Dating from 1705, it's one of Scotland's oldest pubs.
"With its stone walls, roaring fires, good beer and huge collection of stuffed animals it has an atmosphere like no other place," he says.
The laborious hike up the Devil's Staircase and down into Kinlochleven is a challenging but beautiful stretch."
When Jack completed the WHW the second time, he wasn't expecting to have to walk an extra mile to the new finish line at the "Sore Feet statue".
He says: "When I eventually reached the new end of the WHW, footsore but happy, I flopped into a nearby pub for a well needed cold beer."
---
'Our bodies were aching all over'
Barry Kelso, from Saline near Dunfermline in Fife, walked the WHW in the 1980s.
The 53-year-old risk manager was just 18 years old at the time and camped the entire route with two friends, washing in lochs as they went.
"This meant carrying everything as there was no baggage transfer service back then," he says.
"To save weight we started with enough food to see us to Crianlarich where we could re-stock at a shop."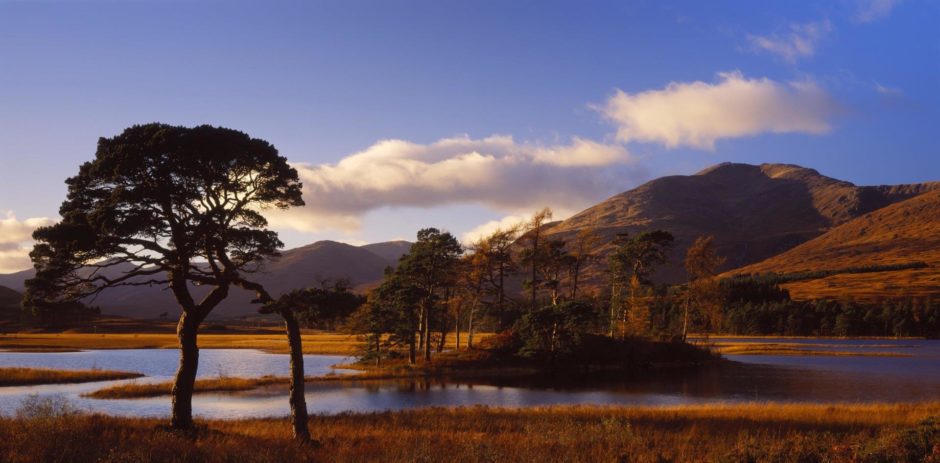 Barry recalls the hardest part of the route was the section beyond Inversnaid towards the north of Loch Lomond.
"It was twisty and turny, over exposed tree roots then under a branch, round a corner and over a boulder," he recalls.
"This made progress slower than expected so we decided to get 'the ferry' across Loch Lomond to Ardlui.
"If I remember correctly, you 'called' the ferry by pulling a rope to raise a ball up a pole."
It was twisty and turny, over exposed tree roots then under a branch, round a corner and over a boulder."
It was on the third day of their six-day adventure that the pain kicked in.
"All that twisty turny stuff with a big rucksack on was like some kind of army boot camp and our bodies were aching all over," recalls Barry.
"Adding to that, my mate Stephen had blisters starting on his feet."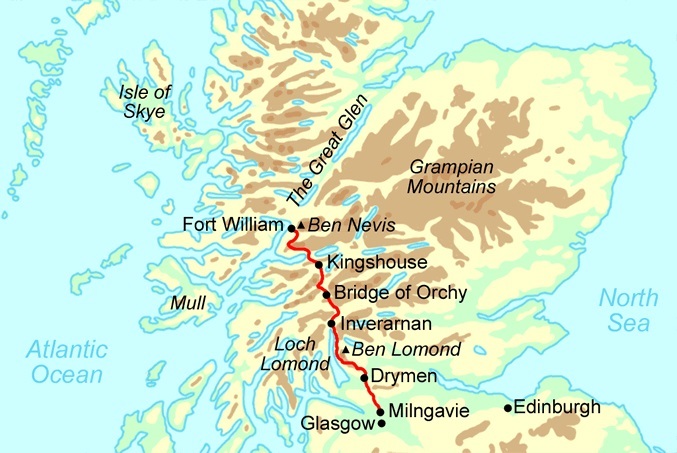 They restocked at Crianlarich and set off for Tyndrum, sometimes following the WHW footpath, and sometimes walking on the A82.
"It was much quieter then, and one of us found a tennis ball and played football with it along the road past Dalrigh and to the edge of Tyndrum where we camped," says Barry.
On day four, Stephen's blisters were not a pretty sight and by the time the group reached Bridge of Orchy, he was struggling.
As luck would have it, they bumped into some soldiers who were doing the route as a training exercise.
"They noticed Stephen's hobble, and offered to take a look at his feet, which were carnage," says Barry.
"They applied iodine and dressings, which made Stephen yelp!"
He was able to squeeze his boots on and the trio set off for a pub lunch at Inveroran.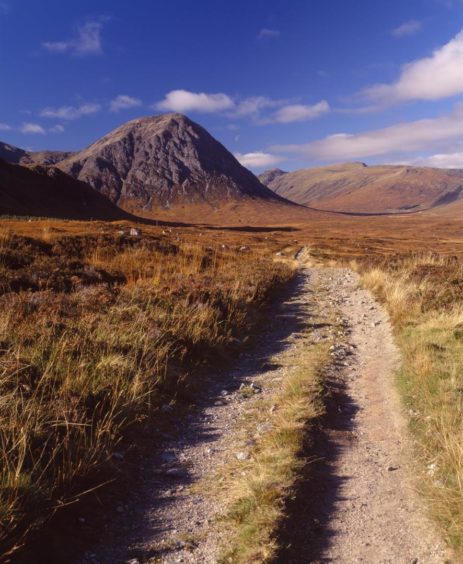 The climb up the Devil's Staircase, the following day, wasn't as gruelling as they had feared.
When they reached Kinlochleven, they headed "into town" for a drink and ended up in a nightclub!
"At midnight, we stumbled back along the road to find the campsite and our tent," says Barry. "It was pitch black but we got there!"
They were a bit worse for wear on their final day of walking but when they arrived at Glen Nevis campsite, where they were staying, they felt they'd reached a five-star hotel.
"There was nice flat grass to pitch a tent on and all the facilities were brilliant."
Barry remembers the walk was a "great experience" and while he's always sworn he would do it again, he's never quite got round to it.
"If I was to do it again, I'd take advantage of bed and breakfasts, cooked food and baggage transfer," he muses. "Maybe I've just talked myself into it!"
---
A hat-trick of walks
Dave Kemp, 64, has conquered the WHW three times – in April 1995, April 2003 and May 2017.
He was accompanied by his 12-year-old son Michael and his Uncle Gordon in 1995 and they camped every night.
In 2003, he walked with his wife Jan and her sister and brother-in-law Susan and Gordon.
"Jan and I wild camped but we had our tent and sleeping bags transported for us by a baggage transfer company," says Dave, an IT engineer from Kirkcaldy.
"Susan and Gordon stayed in bed and breakfasts and had all their bags transferred for them."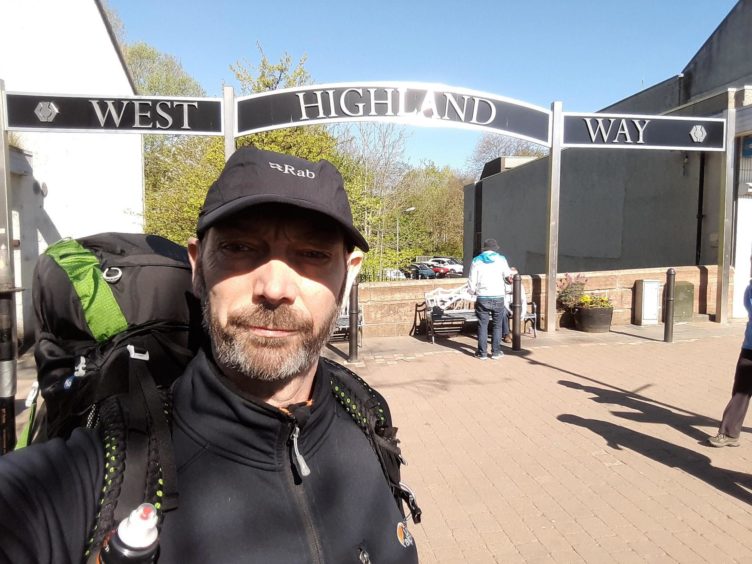 On the day they walked up the Devil's Staircase and down into Kinlochleven, where they had planned to camp at the back of the MacDonald Hotel, Dave and Jan were informed that because grass seed had just been sown, the hotel owners would treat them to a log cabin for the same price as a pitch.
"It was such great hospitality," recalls Dave. "It was great to be so well looked after."
When Dave walked the WHW in 2017, he did it solo. He was on a mission to raise money for cancer care charity Maggie's, having been diagnosed with prostate cancer in 2013.
"It was a long hard fight back to fitness and I found comfort, help and advice at Maggie's Fife in Kirkcaldy," he says.
"I pledged to walk the WHW to raise money for them and raised just over £1,000."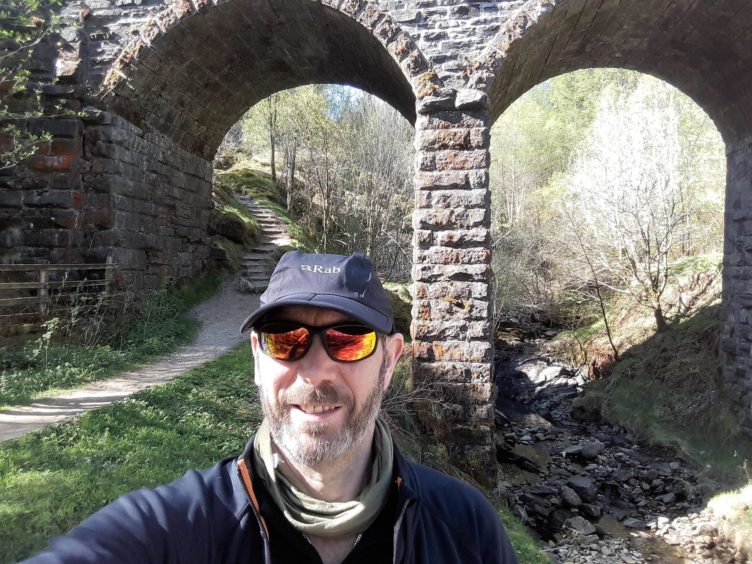 Once again, Dave went for the "self-sufficient" mode of travel, taking all his equipment with him and wild camping.
When he arrived in Milngavie to start the walk, he noticed how busy the route was compared with his previous trips.
"The lure of the wild had captured the imagination of so many more people although some looked like they had just stepped into Tiso for the first time and bought half the shop, but who am I to judge?" says Dave.
"I met a few people at Drymen campsite and bumped into them many times along the way and we and shared our adventures."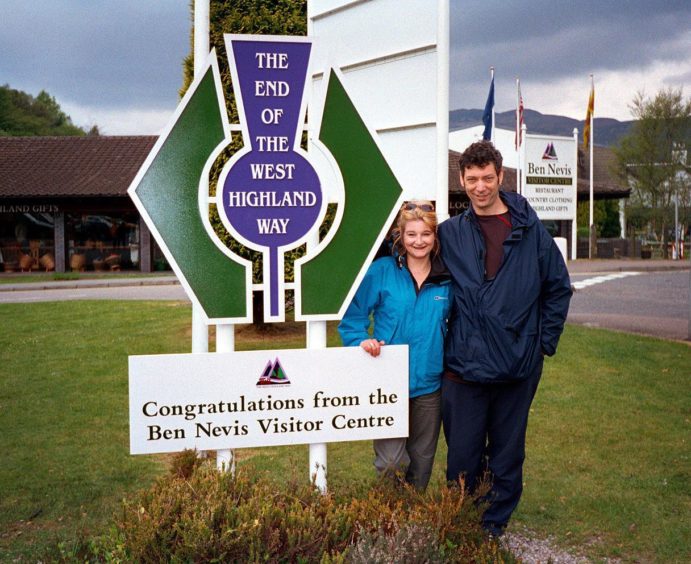 Dave noticed some major changes along the route, particularly when it came to other walkers' personal hygiene.
"I continuously found used toilet paper and poo behind walls and trees, bushes and bothies," he laments.
"That justified my observations of 'newbies' to this outdoor life."
One good thing Dave witnessed on his 2017 walk was the increased number of honesty boxes offering drinks and snacks for just a pound each.
"These were very welcoming at times of need and sometimes greed!" he says.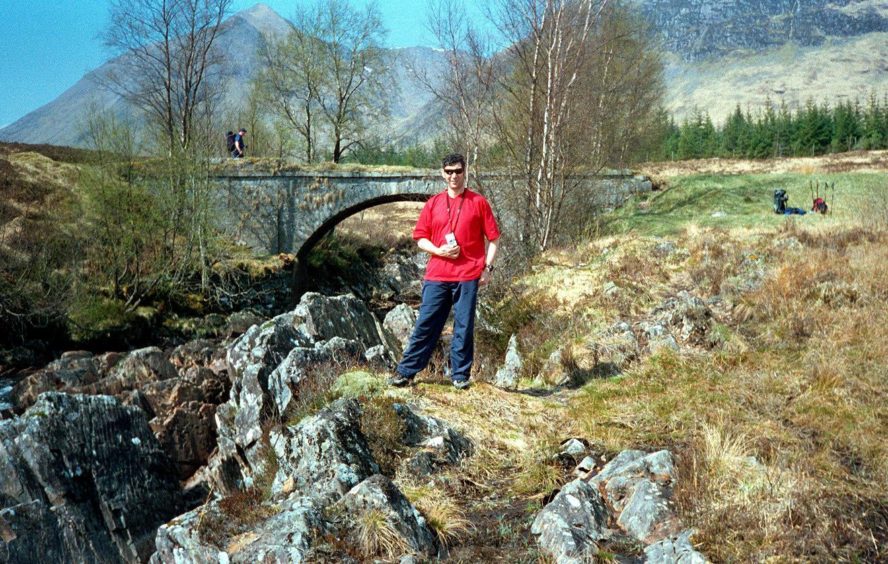 When he finally arrived in Fort William, Dave was tired but happy.
Would he do it again? "Probably, if I could afford it and if my health stays good."
---
2020 celebration
The 40th anniversary celebration is part of a wider WHW project, funded by the Scottish Government's LEADER programme, to support the future upkeep of the popular route by drawing in further investment and exploring income generation opportunities.
The project aims to ensure the long-term economic sustainability of the WHW in its anniversary year and the rural businesses and communities that depend on it.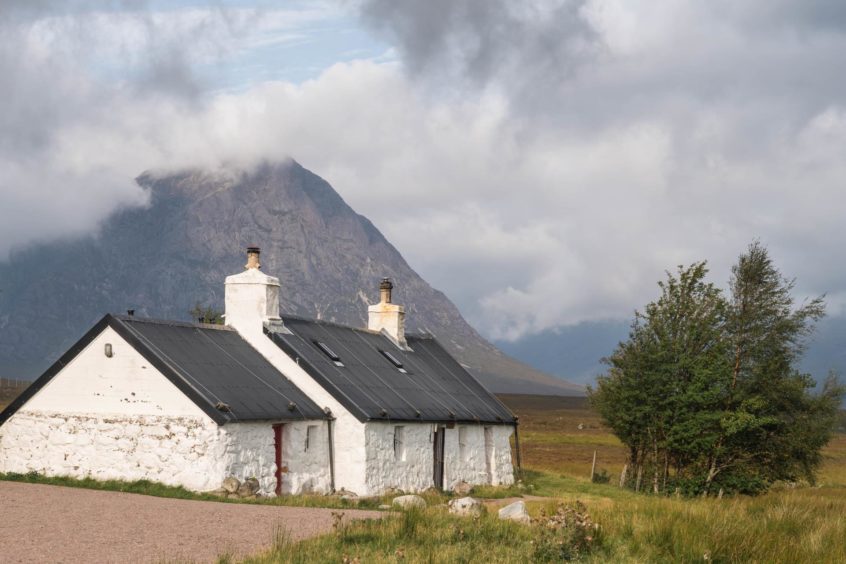 Kenny Auld, chair of the West Highland Way Management Group, said: "The online exhibition and film captures the spirit of 40 years of the WHW.  You can sit back and enjoy the show from the comfort of your home and be inspired by the many people who have walked the 96-mile route.
"See the changing weather, enjoy the stunning scenery and wildlife, read the personal stories behind the walk and hear about the blood, sweat and tears that have gone into individual experiences, from the early 1980s to the present day.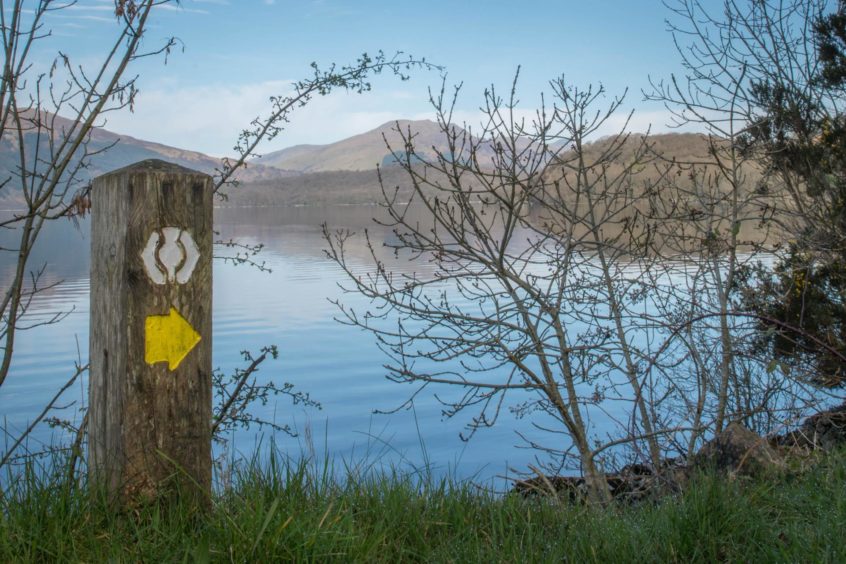 "The exhibition may encourage you to plan your own WHW adventure.
"As well as celebrating its popularity over the years, the 40th anniversary is a chance to draw in future support and investment in Scotland's first long-distance route and ensure it remains an experience that can be enjoyed by future generations."
Later this year, a few touring exhibits will be shown at various locations along the WHW until spring 2021.