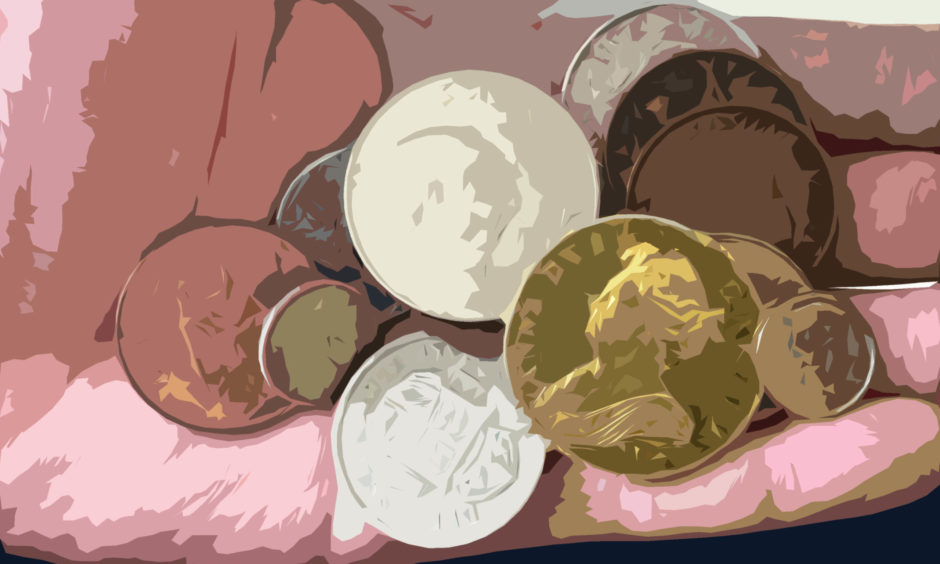 We are fast approaching being a cashless society courtesy of the coronavirus.
I mean, when was the last time you handled actual coins and notes? And were you able to fight the urge to rush off and disinfect your hands?
Nope, these days it's all contactless, tap and go, thank you very much as the way we deal with money changes, probably forever.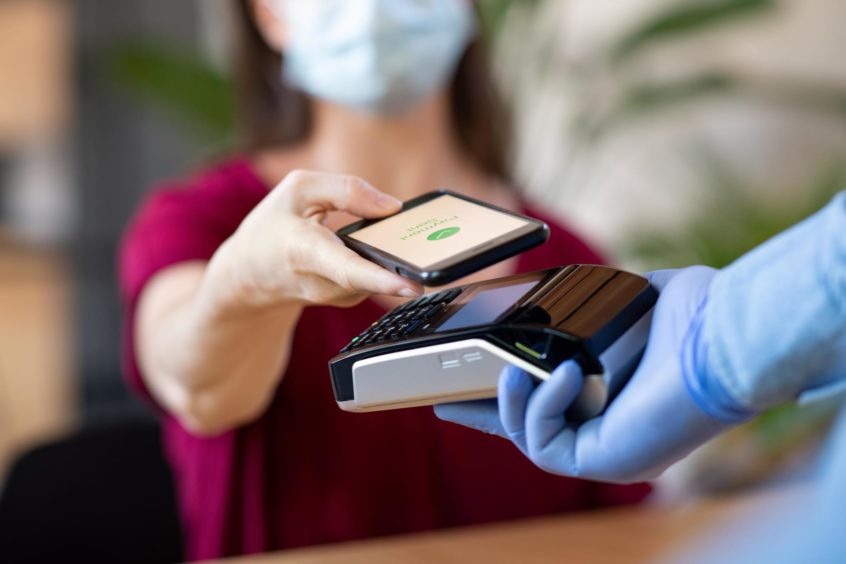 It's not the first time we've seen a massive sea change in the way we work with our cash.
Exactly 50 years ago, the nation was facing another huge upheaval, but one that has been all but forgotten. The sweeping away of pounds, shillings and pence on the tsunami of decimalisation.
If you know what 10/- means you'll know what I'm talking about. You were around on February 15 1971 for Decimalisation Day and the barrage of newspaper stories, public information films and advertising campaigns that were in full swing in the months leading up to it.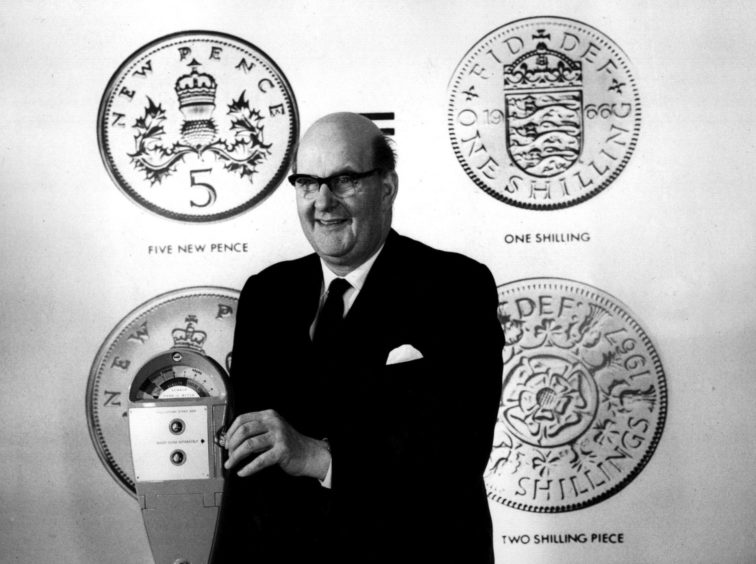 I am of the vintage that has very hazy memories of the days before a pound was 100p. After all, nine years didn't really have a lot of money about them, except when their mum send them up to the shops to get some messages.
But I do seem to recall some vague attempts by our primary teachers to instruct us in the art of paying the right amount and getting the right change.
Aye, moulding young minds into the concept that there were 20 shillings in every pound. And that each of those shillings was made up of 12 pennies. Not 12p. Pennies. There's a difference.
So, if something costs 2/6 how many threepenny (pronounced thruppeny) bits would you need?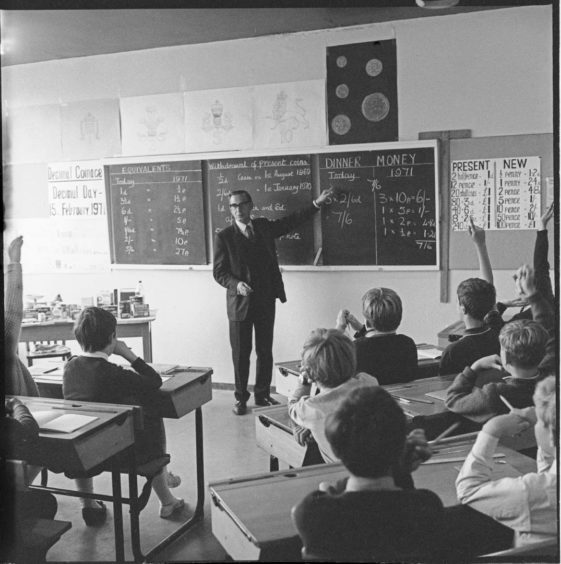 Seriously? It is my firm belief that the old money system of this country is responsible for my appalling inability to count. I mean, where is the sense and logic in any of that?
Why were we using a form of money that dated back to the Roman times? The old style for three pence was 3d. That's d as in denarius. As in what the Caesar paid his legionnaires with. Nice history lesson, not much cop if you are struggling with basic arithmetic.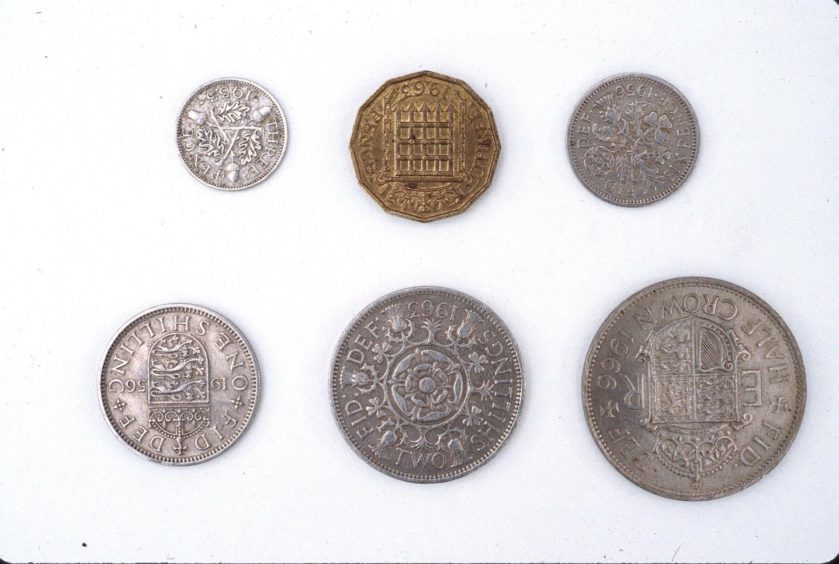 And let's not even get into farthings (a quarter of a penny, mercifully phased out of legal tender the year I was born). Then there was half a crown (worth 2/6 or 12.5p). You never saw a whole crown… although you did get florins … two bob bits, or two shillings.
Then there were your 10 bob notes and your tanners. And then there was the weird concept of the guinea. Not a note or a coin, but the equivalent of one pound and one shilling and it's what posh people paid for things in. Imperial currency wasn't just confusing, it was class-ridden. I suppose the clue is in the name.
Now, I must confess there was a certain romance about old money. The coins did feel a bit bigger and grander. There was always a frisson when you came across one that had a really old monarch's head on it. I swear I once had a Victorian penny in my change.
And it did seem to go further, if my memory serves me correctly. You could get a fair haul out of the pick and mix sweetie tray at the newsagents across the road from my school in the days when penny dainties cost, well, a penny.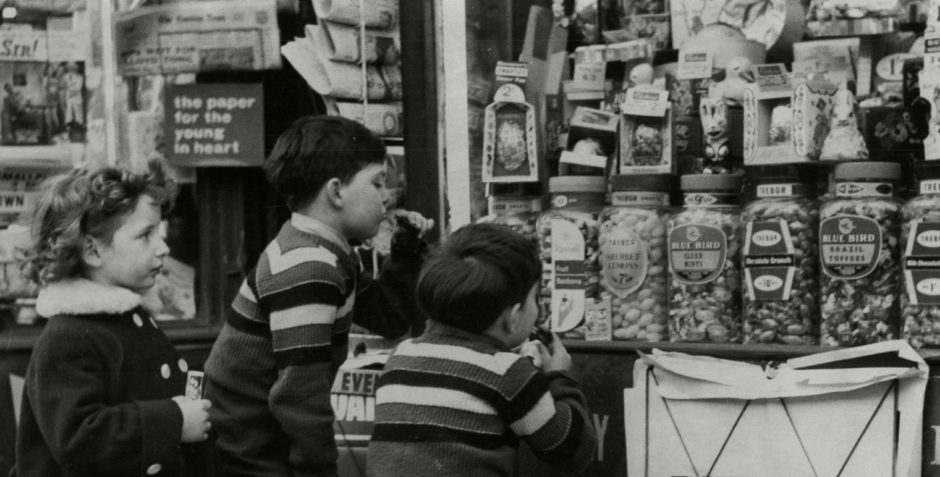 But it was all to go – and not before time in my humble opinion as a P4 pupil who wanted an easier life during arithmetic classes. "Yes, I can take 30 away from 100, thanks very much."
Not that everyone shared my enthusiasm for decimalisation. There were fears the new money would mean wages would be less and the cost of living would be higher. It was going to be the end of Britishness as we knew it. As in the end of being the only nation in the world that had a medieval currency.
Cue the huge campaign to reassure everyone it was going to be a dawdle and how new and shiny was better.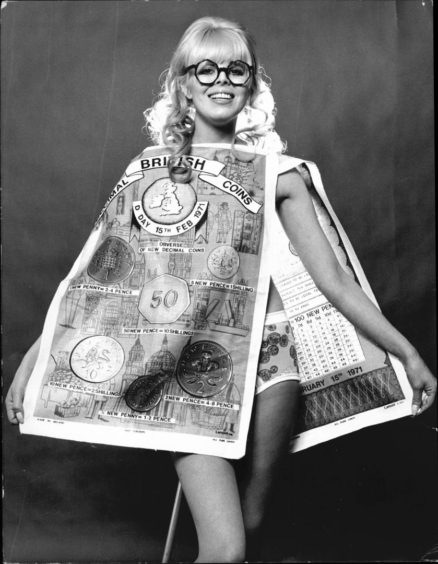 And it was done with the usual patronising, high-handed, "we know what's best" approach of the establishment… with a bit of faux glitter on top.
I mean, they had Max Bygraves releasing a single, called Decimalisation. The Beeb ran information films explaining how to count to 100. ITV offered up Granny Gets The Point in which a little old lady is mercilessly patronised into learning how to use the new coins.
Shops had things like Decimal Dollies to explain the new currency to "the dads". It was the Seventies.
Everyone was walking about with little cardboard ready reckoners so they could work out 10 new pence equalled two old shillings. There was even a Decimal Currency Board.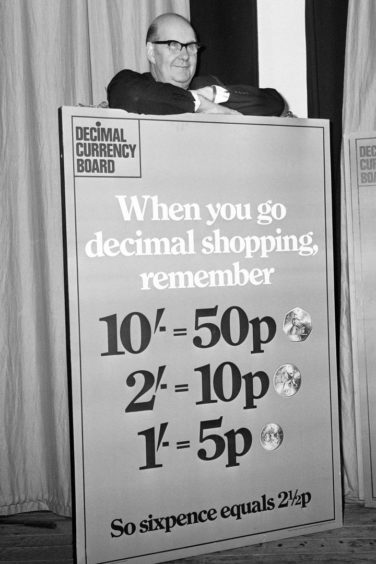 Then it was D-Day and a new dawn of metric Britain… and the world didn't end. It just got easier to count your change.
Fifty years on and we are all wondering what the fuss was about, for those of us who even remember there was a fuss.
Instead we are now on the brink of a cashless society, which I welcome. Mainly because I still have problems counting my change, no matter how many pennies make up a pound.