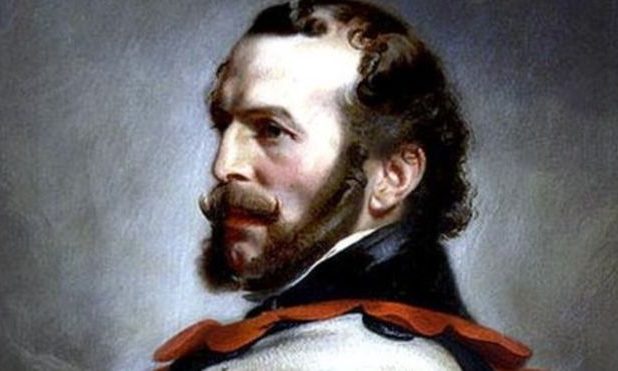 He's a man who is committed to commemorating the life and times of one of Orkney's most famous sons.
And even now, in the midst of a global pandemic, Andrew Appleby is involved in a gruelling wild swim – at the age of 71 – as a means of continuing his work on restoring the home of Victorian explorer and scientist Dr John Rae.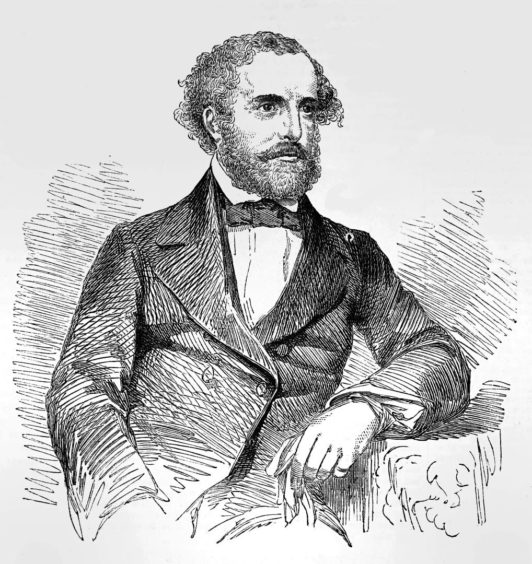 He and his colleagues have raised funds, organised lotteries, arranged functions and reached out to the world during the last few years – and they have gained the support of one of the globe's most famous travellers, Monty Python star Sir Michael Palin.
The John Rae Society, of which Palin is patron, has devised ambitious plans to renovate the 18th-century Hall of Clestrain, near Stromness, where the surveyor, doctor and polar explorer spent his early years after entering the world in 1813.
Redoubtable character
The organisation's proposals include a large-scale Arctic exhibition space, which will highlight the myriad exploits of the redoubtable character who discovered the final portion of the Northwest Passage in Canada in 1854.
He also unearthed the gruesome fate of Sir John Franklin's ill-fated polar expedition in 1845, which led to the death of 129 men, including Franklin himself.
And his conclusion that the crew members had resorted to cannibalism shocked Victorian sensibilities and was the catalyst for a furious rebuttal from the likes of Charles Dickens.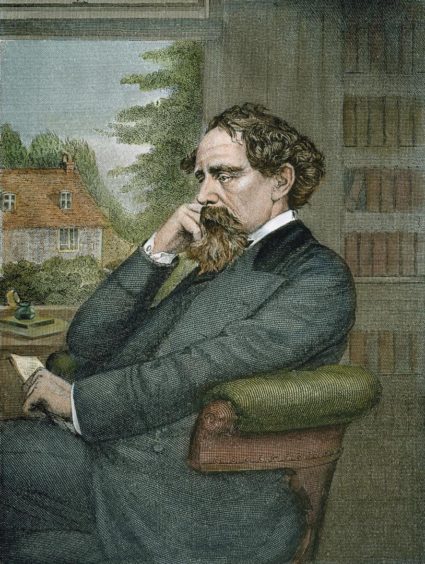 The scale of the backlash led to Rae being almost airbrushed out of the history of the age in which he excelled and he was a shadowy figure for decades.
But many Orcadians recognised the magnitude of his achievements and exploits and derived pride from the knowledge that the great man was buried in St Magnus Cathedral, not far from where he grew up 200 years ago.
That knowledge is pivotal to the efforts of so many people on Orkney to ensure there is a lasting legacy to Rae; a place which will educate and inspire future generations.
The facility will also be developed as an international place of reconciliation, in recognition of Rae, who became famous for working alongside indigenous people, including the Inuit and Cree during his travels.
Unlike most explorers of the period, he worked in harmony with the different natives he encountered on his travels and appreciated they had skills from which he could learn.
Grand vision
Mr Appleby is one of life's great enthusiasts with a perpetual glass-half-full philosophy and, although his grand vision has been put on hold, along with everything else for the foreseeable future,  the talented craftsman – who is known in his beloved Orkney as the Harray Potter – is undaunted by any challenges which might lie ahead.
He said: "We have worked extremely hard to get to this stage and we are genuinely heartened by how much help we have received from so many people.
"At one stage, there were fears about what would happen to Rae's birthplace, but it seems more and more people are starting to appreciate what an impact he had during his life (Rae lived from 1813 to 1893) throughout the 19th century.
"We have received generous donations from an anonymous lady in Canada and, just recently, from a gentleman in the USA. And there has been lots of interest from across the globe, helped by Sir Michael taking such an interest in what we are doing.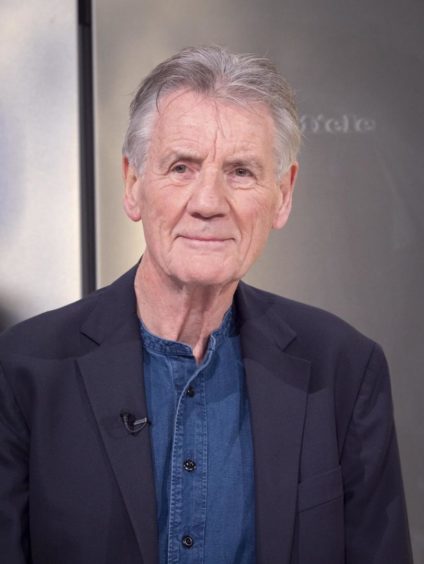 "Our aim now is to proceed with plans for the Arctic centre, which will stage exhibitions, talks, special events and group meetings for people on the island and tourists who want to find out more about Rae and his life.
"We are also intending to encourage visits from those of an Inuit and Cree background and also work to create an Arctic botanic garden.
"And, in the longer term, we are hopeful of establishing a faculty of surveying on Orkney, which will be based at the hall."
It's an ambitious venture, especially in what are challenging times for tourism and cultural bodies in Scotland and elsewhere as they strive to adapt to a changing environment. But Mr Appleby believes there are no impossible obstacles to the scheme, given the way in which Rae's reputation has soared in recent years.
As he said, in matter-of-fact fashion: "Let's remember we are talking about somebody who blazed his own trail and became an internationally renowned figure."
And, of course, he is right to applaud the adventurer who helped open up all manner of different trade routes and mapped 1,800 miles of northern coast in Canada.
As an explorer, Rae helped bridge new trade gaps across the world by opening up new routes and changing the history of maritime trade forever.
By mapping the Northwest Passage in northern Canada, he helped seafarers to cut months of their time at sea from their journeys by connecting the Atlantic to the Pacific.
Among his many other achievements, he also trekked 500 miles by foot from Moose Factory, near the southwestern top of James Bay, to Toronto in order to train as a surveyor and he was undaunted by setting out on treks into the blue yonder.
Intrepid spirit
He deployed the skills he learned there during the course of four expeditions in the Canadian Arctic between 1846 and 1854, which included a little matter of more than 13,000 miles of travel and the mapping of approximately 1,800 miles of coast. An intrepid spirit, he documented everything he encountered.
His chronicles reveal that Rae and his men built a stone house in Orkney fashion and called it Fort Hope.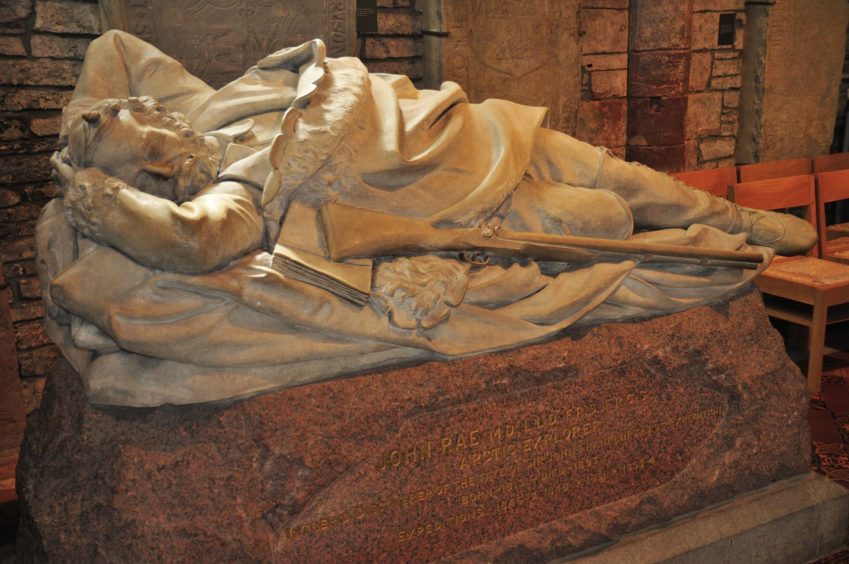 He and his companions always prepared extra food, so they would have a 'bite and sup' on hand in case they were visited by curious Inuit members.
But to their dismay, the freezing cold house initially proved unsuitable.
One day, while he was visiting Inuit friends, Rae was surprised to find his frozen clothing and beard thawing out for the first time in weeks.
That was when the Inuit taught him how to make warm and reusable snow houses.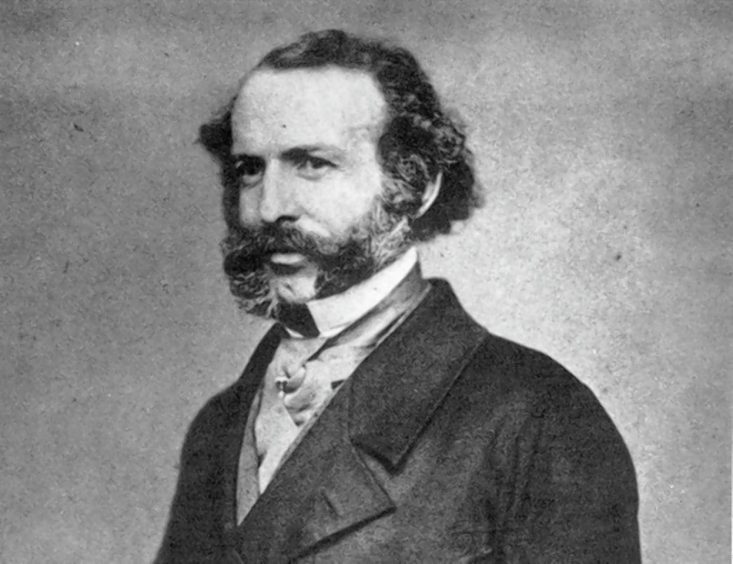 The Scot had previously attempted to pour water over his house, having convinced himself that a coat of ice would make it more weatherproof.
But his indigenous friends warned him that this would simply make the house cold.
Only 'warm' snow would work, with plenty of air trapped inside.
The Inuit also tutored him in a basic method of refrigerating food, which helped him to store provisions for the return journey.
---
Sir Michael's ripping yarn for Scouts
He's one of the Monty Python team, the star of A Fish Called Wanda, and famous for his Ripping Yarns and travel documentaries.
But Sir Michael Palin is also an admirer of the exploits of the Orkney-born Victorian explorer, John Rae, who negotiated the North West Passage in Canada in the 1850s.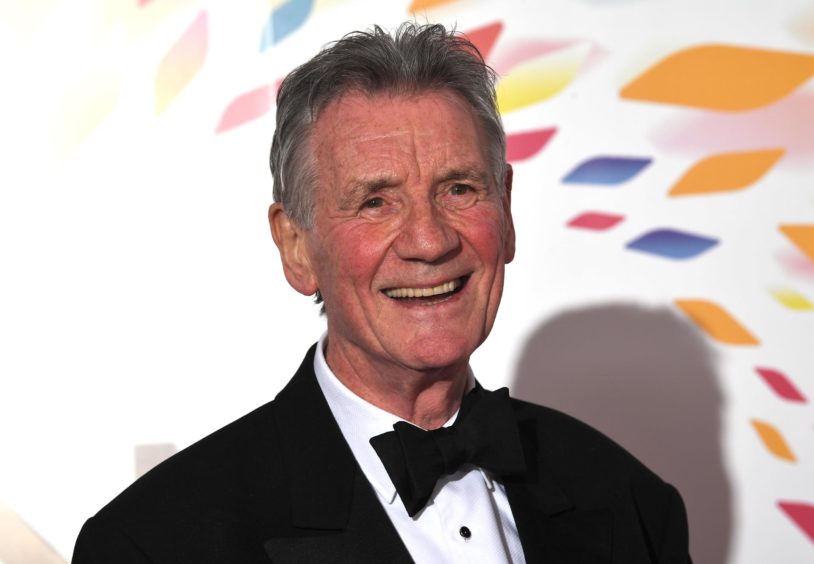 The Python star has now donated a set of new badges to the Explorer Scout troop on the island in his role as patron of the John Rae Society, the organisation which is working to renovate the Orcadian's former home.
The society's president, Andrew Appleby, said he was delighted at the gift from the writer and actor, which has enabled his organisation to create the striking badges for the youngsters who are based in Kirkwall.
He said: "We have been blessed with a kind donation from Sir Michael, who has agreed to sponsor an Explorer's badge.
"He became a patron of the society a couple of years ago after a research visit to Orkney and Rae's family home, The Hall of Clestrain, while writing his wonderful book Erebus.
"Rae came into his story because of his discovery from the Inuit peoples of the tragic demise of Sir John Franklin's expedition.
"Franklin was searching for the North West Passage from 1845-47, but his ships, Terror and Erebus, became locked in the ice and finally his whole force of men were lost to exposure, starvation and cannibalism.
"Just a few years ago, Orkney's Adventure Scouts decided to call themselves The John Rae Explorer Scouts.
"This gave us an idea. What about making a special badge, not only for them, but other groups of youngsters and individuals who have explored and learned from John Rae's example? And now, with Sir Michael's help, it has come to fruition, which is also thanks to the diligent work of Davie Reid."
Another David Reid and his colleague, Richard Smith, took part in a gruelling Arctic Return expedition last year, where they followed in Rae's footsteps and admitted that, even with modern amenities, it has tested them to the limit.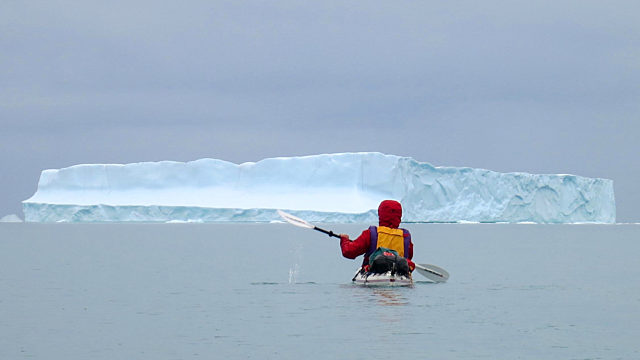 Upon their return, the intrepid pair revealed that a part of the Arctic now has a special link with the Scottish islands after they carried flags, designed by schoolchildren at Stromness Primary and St Margaret's Hope Primary on Orkney, to the end of their epic journey at Point de la Guiche.
Mr Appleby has revealed that the Scouts will receive their new badges whenever they can be distributed safely in the current lockdown.
You can find out all about the society's work at www.johnraesociety.com