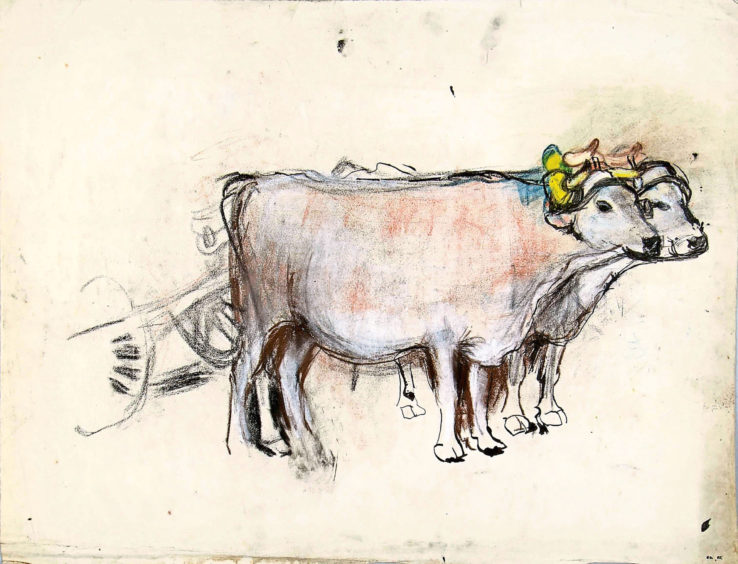 The Chinese or Lunar New Year which began last Friday and continues for 15 days is welcoming the Year of the Ox.
The Chinese zodiac (or shengxiao – meaning "born resembling") is a continuous cycle of 12 years, with each year represented by an animal. The 12 Chinese horoscope animals are (in order): Rat, Ox, Tiger, Rabbit, Dragon, Snake, Horse, Goat, Monkey, Rooster, Dog and Pig.
The Ox is a valued animal in Chinese culture and many positive characteristics are attributed to it. People born under the sign of the Ox are considered to be strong, reliable, fair and conscientious (even a little boring, it has been suggested). They inspire confidence in others and can make great leaders. Although they say very little, they can be very opinionated! They believe strongly in themselves and hate to fail. Does this description remind you of anyone you know?
Pair of Oxen with Yellow Yoke, Joan Eardley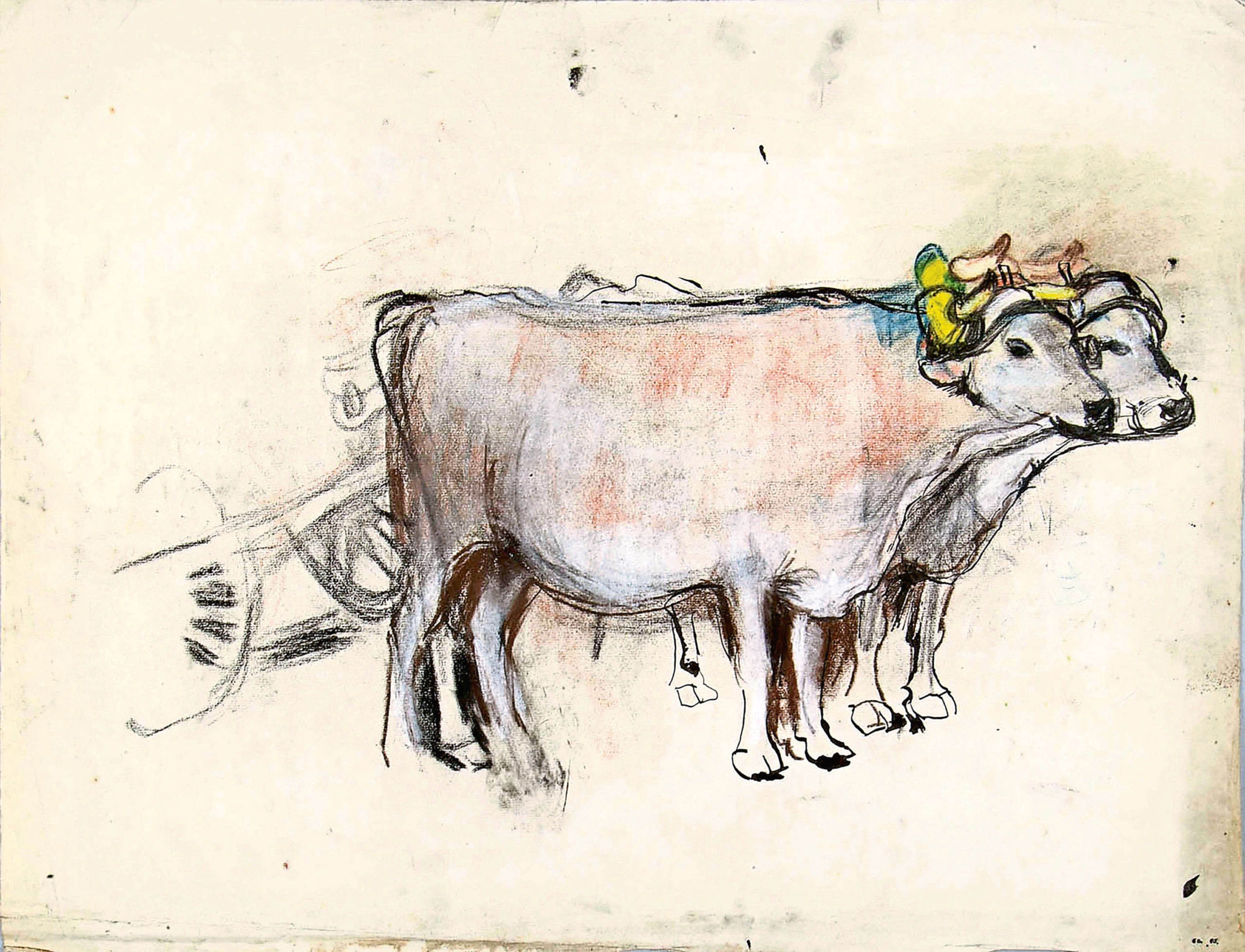 The sight of this comb may send a shiver down your spine, dear reader! Comb production, using horn, was a big industry in 19th Century Aberdeen, employing thousands of people. It wasn't just nit combs Aberdeen made, you'll be glad to hear – the company also produced spoons, tumblers and snuff boxes, all made from horn.