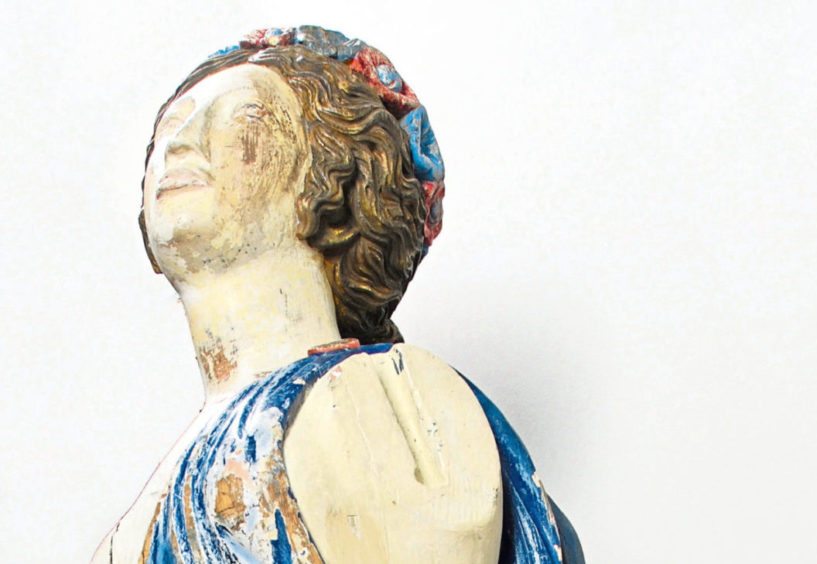 This pine sculpture of a woman in a blue dress with a garland of flowers in her hair is the figurehead from a ship named the Star of Tasmania.
Figureheads adorned and decorated the bows of ships through history. Sadly, she is missing an arm, lost during her fascinating story.
The Star of Tasmania was a clipper built here in Aberdeen by Alexander Hall & Co in 1856 for a Captain Tulloch, who was engaged in the Australian and New Zealand wool trade.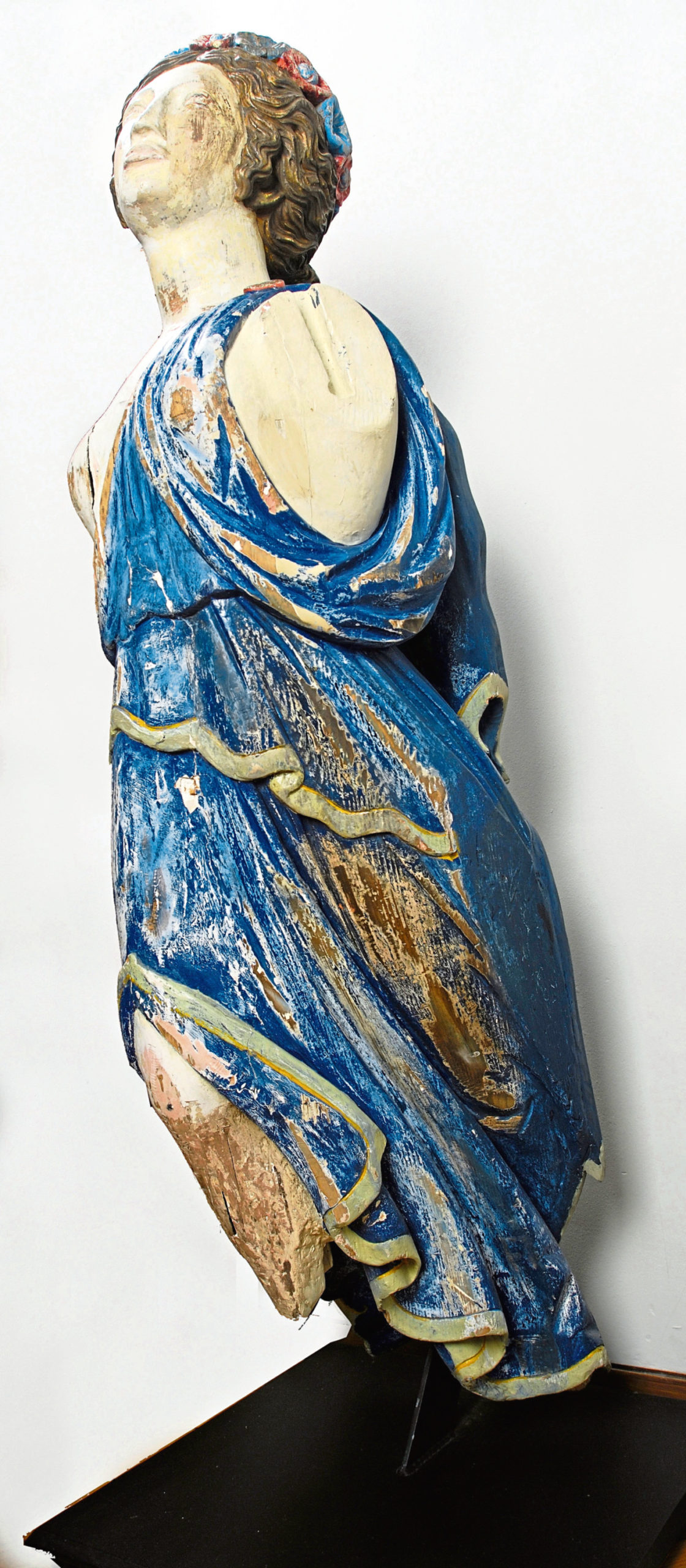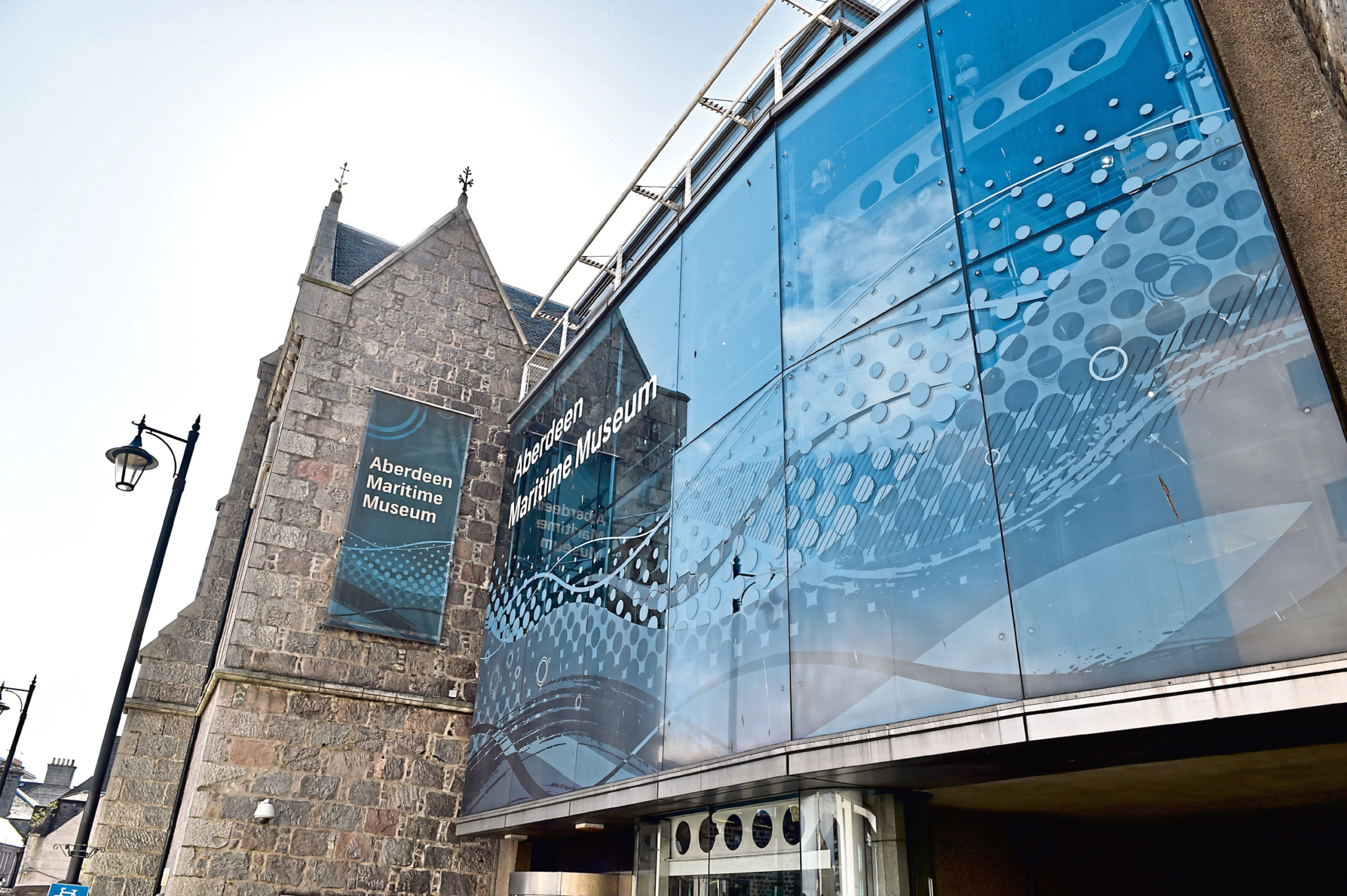 Aberdeen Maritime Museum
Together with several other ships anchored off the Oamaru coast of New Zealand's South Island, it was caught in a storm, was pushed shore and wrecked as it hit the ground, killing two sailors, David Petrie and William Brooks, and two passengers, the young sons of a Mrs Baker. The remaining crew and passengers were rescued due to the heroic efforts and quick thinking of a sailor named Duncan Young.
The figurehead was recovered by the Oamaru harbourmaster Captain Sewell. It was found again in the 1950s in a farm hedgerow, where it was being used to block a hole.
She changed hands several times before being bought from Sotheby's by Aberdeen City in 2003. She is now on display in the Aberdeen Maritime Museum as a storied example of the city's rich shipbuilding history and global connections.
Enjoy a virtual voyage of discovery – explore Aberdeen Maritime Museum from the comfort and safety of your own home using the Smartify app. Download it for free from the App Store or Google Play or visit www.smartify.org/tour/discover-aberdeen-maritime-museum-tour