Deborah is a shop worker from Aberdeenshire.
She previously worked in a bank. In fact, she worked for the bank that a fraudster used to con her.
"I like to consider myself fairly knowledgeable on fraud prevention – so if it can happen to me it can happen to anyone," she said.
Now you can watch the mum of two's story in our new P&J Investigates video series probing cyber fraud.
During the video she says: "It was an awful thing to go through. I wouldn't want anyone else to experience this."
What is bank fraud?
Also known as 'safe-account fraud', it happens when criminals contact a victim and convince them their bank account has been compromised.
The criminals then direct the victim to transfer money from their bank account to a new, 'safe' bank account, which is in fact, in criminal control.
How common is it in the north-east of Scotland?
According to the latest Police Scotland statistics* a person from the region falls victim to bank fraud – or safe-account fraud – every four days.
There were 84 such frauds in the region in the 12 months up to August 2020, with criminals fleecing victims out of a total of £1,020,699.19.
There were 64 incidents in the previous 12-month where £1,029.711.64 was taken.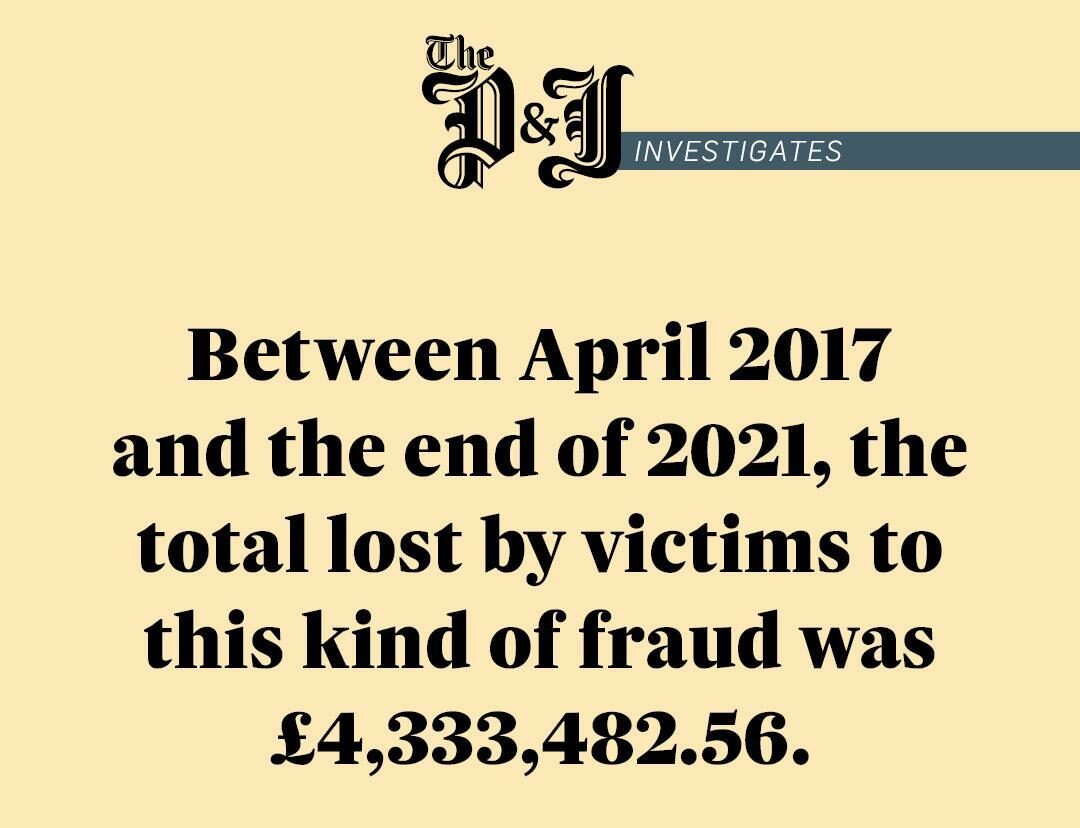 More statistics reveal that, between 2017 and 2021, there was a 66.96% increase in banking fraud.
Between April 2017 and the end of 2021, the total lost by victims to this kind of fraud was £4,333,482.56.
(*All data is classed as Management Information and is not considered official statistics. All data is sourced from Police Scotland internal systems.)
How is bank fraud committed?
Often, the crime has started way before the victim even knows about it.
Before the criminal contacts them, the victim may have received a fraudulent message and opened a link.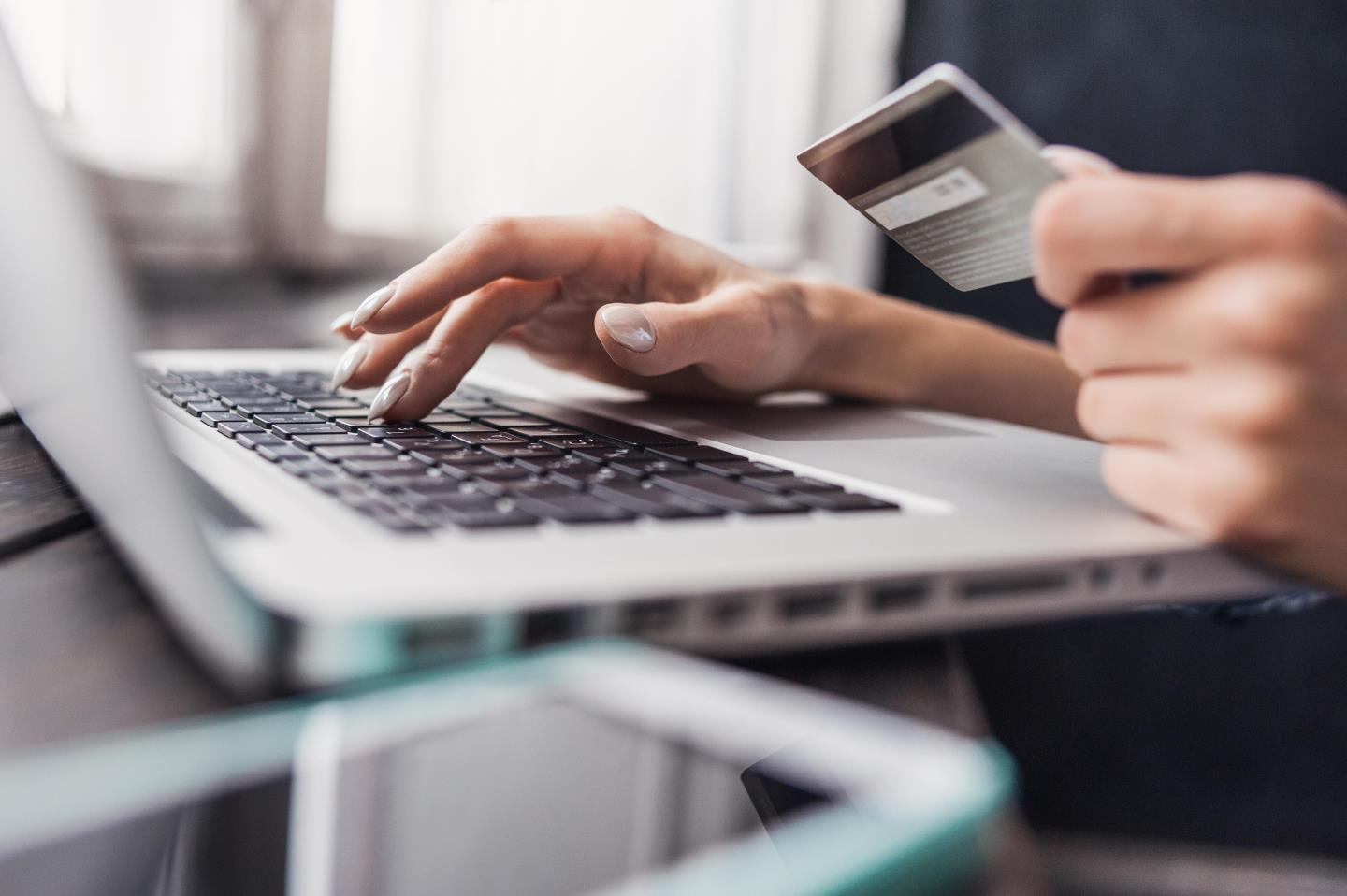 That could have come via a text message requesting additional payment for a parcel delivery or an email requesting bank account details for payment of a tax rebate.
This message presents criminals with the victim's financial details.
What happens next?
The criminals will then call posing as a bank worker, perhaps working within the fraud department.
They can use 'spoofing' technology to make the genuine phone number of the victim's bank show on the victim's phone screen.
During the call, the criminal will ask the victim to check the phone number is genuine to earn their trust.
They will then warn them somebody is transferring money out of their account.
The objective here is to cause the victim panic so the criminals can manipulate and encourage compliance with their instructions.
Next the criminals will suggest the funds are moved into a 'safe' account.
Usually there is a sense of urgency imposed due to the victim's money being at imminent risk, preventing the victim from having time to think about what is happening.
What can you do to protect yourself?
Be aware that your financial institution will never call you to discuss security concerns with your account.
If suspicious activity is noted through internal audits, banks have processes in place for safeguarding your money.
Under no circumstances will you be asked to facilitate the transfer money to a different account.
Cease contact immediately with anyone who purports to be calling from your bank.
If alarmed by claims of suspicious activity, terminate the telephone call and contact your financial institution directly via a recognised customer service contact number or in branch.
Never be tempted to redial the telephone number which may appear on your handset as the criminals can use technology to reconnect the call to them.
Instead, use another phone to make a call.
Alternatively call 159 – a number provided by the Stop Scams Now charity which enables you to connect directly with your financial institution in the event of falling victim to fraud.
Do not cooperate with anyone who calls claiming to be investigating criminality at a bank branch.
Financial institutions will never attempt to enlist the assistance of customers to assist with investigating staff misconduct.
When you are in contact with your bank, either by telephone or in person at a branch, answer questions accurately and honestly.
They are designed to prevent crime and financial loss.
Can people fall victim twice?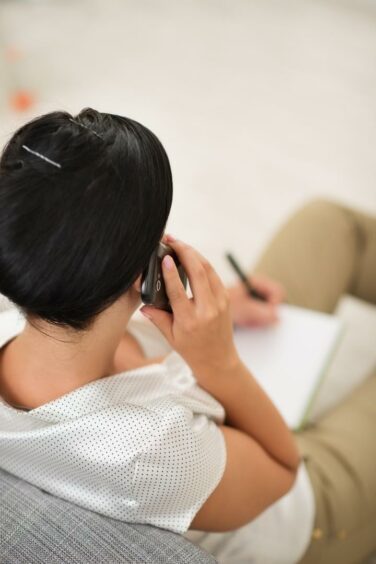 If you do fall victim to bank fraud, criminals may give your information to others who will try to scam you in future.
If you realise you have provided such information to criminals, contact your bank for help and change passwords.
Are there different types of bank fraud?
Some criminals will try to get the victim to transfer the funds using internet banking.
Failing that, they will try to send a link to the victim's computer so they can take control of it and do the transfer themselves.
Some gangs convince a victim to visit their bank branch, withdraw the funds and give them to a courier.
The criminals will tell the victim that bank staff are part of the gang stealing their money and coach them on how to overcome safety systems.
They may require victims to remain in contact using a mobile telephone before and after the victim attends the bank so they can react quickly if there is a problem.
What should I do if someone claiming to be from my bank phones me?
If they ask you to transfer money out of your account, hang up.
Go into your bank branch or contact your bank's genuine customer service department using their website or by using a different phone.
Or, as stated above, you can call 159.
The main thing to remember is your bank will never contact you to ask for help about suspicious behaviour.
If I lose money to bank fraud, how can I get it back?
It depends. Most banks will refund you if you made a reasonable attempt to check the fraud was genuine.
If the account holder was reckless in sending money without doing any checks, their claim will be harder.
But there have been many cases where victims have been given a full refund.
You can ask your bank for a refund and also lodge a case with the Financial Ombudsman Service.
If you believe you have been a victim of banking frauds and scams or have been approached by a potential scammer, there are a number of places that can help.
---
P&J Investigates is our new video series, looking at the devastating emotional and financial impact of online scams.
---
Credits
Interviews and words by Dale Haslam
Story design by Cheryl Livingstone
Videos by Drew Farrell
Graphics by Carly Gilchrist and Mhorvan Park
SEO by Jamie Cameron
A special thanks to those who provided the voices for our videos.