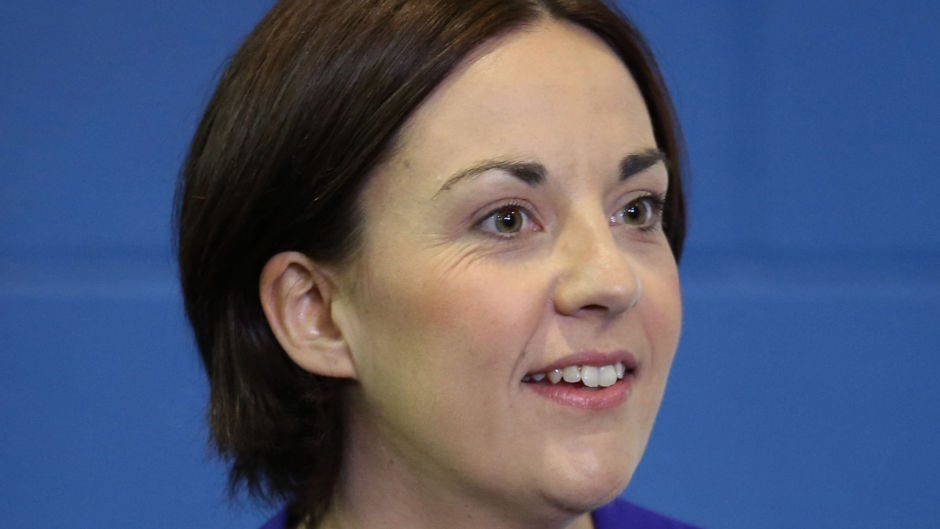 The leader of Scottish Labour has thrown her weight behind Owen Smith in the battle to be leader of the national party.
In a scathing attack on Jeremy Corbyn, Kezia Dugdale – the most senior woman in the UK-wide party – said the under-fire leader speaks "only to the converted".
A majority of Labour's MSPs share Ms Dugdale's view that Mr Corbyn is not fit to lead Labour back into power – although her deputy, Alex Rowley, is one of three who have publicly supported the left-wing firebrand.
Owen Smith is challenging Mr Corbyn for the national leadership after he lost a no confidence vote among fellow MPs.
Ms Dugdale – who spoke out just days before Mr Corbyn and Mr Smith are due to clash in a debate in Glasgow – said: "As Labour Party members, we may not like how we reached this position but we have a decision to make.
"Owen Smith gets my vote. I believe he can unite our party and move us on from the divisions that exist under the current leadership of Jeremy Corbyn.
"Owen understands that to have a chance of implementing Labour values, we need to win over some of those who didn't vote for us at the last election.
"We can't pin our hopes on a leadership who speak only to the converted, rather than speaking to the country as a whole."
Ms Dugdale played down talks of a rift in the Scottish party over the leadership contest, insisting she is "absolutely fine" with Mr Rowley.
But she slapped down her deputy's suggestion that he would not oppose a second referendum on independence after the Brexit vote.
Ms Dugdale said: "Alex (Rowley) and I have different positions on the UK leadership contest just now.
"I think he was wrong to say what he said about the independence referendum."
Scotland's Corbynistas dismissed Ms Dugdale's comments, with Mr Rowley refusing to change his stance on a second independence referendum.
He said: "I am not going to get caught in arguments about whether we may or may not have another (independence) referendum."
The manager of Mr Corbyn's leadership campaign in Scotland, MSP Neil Findlay, added: "Kezia has one vote just like every other member of the Scottish Labour Party, but all the indications are that a majority of Labour party members in Scotland will be backing Jeremy Corbyn."
Mr Smith said he was "incredibly proud" to have the support of Ms Dugdale for his leadership bid.