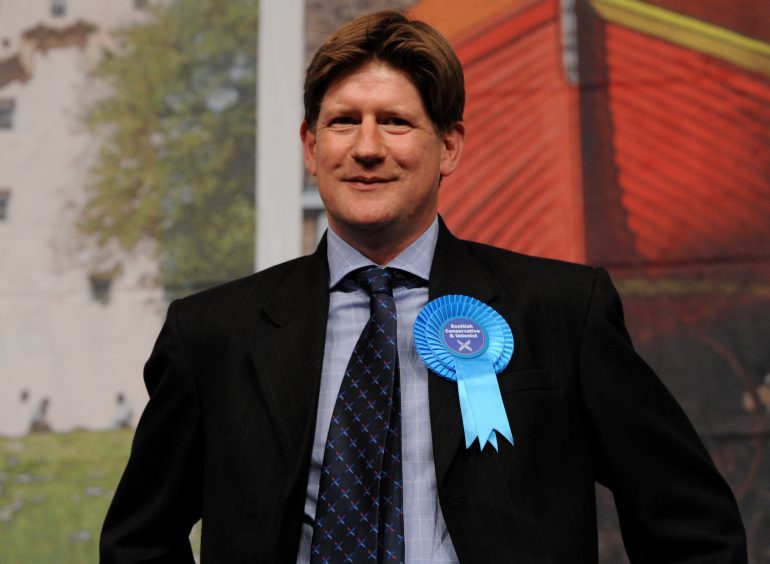 Andrew Liddle, Scottish Political Correspondent
A North East Tory MSP has been accused of "ill-judged and offensive" behaviour over Nicola Sturgeon's visit to the site of Europe's worst genocide since World War II.
Alexander Burnett shared criticism of the first minister after she paid her respects at Srebrenica, where 8,000 Bosnian men and boys were killed by Serbian forces.
The Aberdeenshire West MSP is already facing accusations of having a conflict of interest over a Banchory property development.
Mr Burnett has lodged a series of Holyrood questions about Ross Developments and Renewables bid to build 300 homes at Braehead.
The MSP is a major shareholder in a rival property developer, the Bancon Group, which opposes the development.
But yesterday Mr Burnett took to Twitter to share other users' comments about the first minister, who said she was "deeply moved" after visiting the site of the 1995 massacre.
The MSP retweeted one comment claiming Ms Sturgeon had "no shame" when she visited the site given she "stood idly by" while the SNP opposed the Nato intervention to end the Yugoslav war.
In another post, Mr Burnett's account retweeted the comment: "Hope Scots' tax payers not paying for this (Ms Sturgeon's Srebrenica visit). We pay UK foreign office to do this."
Earlier, the Tory MSP shared a post containing the phrase "Dafty Declan's" (sic) above a picture of Celtic fans protesting against the SNP.
Last night, Aberdeenshire East MSP Gillian Martin said she was shocked by the posts and urged Mr Burnett to apologise.
But the Conservative MSP dismissed her criticism, suggesting she was merely engaged in "mud-slinging".
Ms Martin said: "Ruth Davidson regularly calls out others for abusive behaviour on social media – and rightly so – but these ill-judged and offensive tweets from one of her own backbenchers suggests that these same standards don't apply to the Tory party.
"What's more worrying is that this doesn't appear to be an isolated incident, with Mr Burnett also sharing the sort of sectarian language that most people in Scotland want to consign to history."
Mr Burnett said: "I have not made any offensive, abusive or indeed sectarian comments.
"This is simply more mud-slinging by the SNP in a desperate attempt to divert attention away from their abject record in government."
In relation to questions about the Braehead development, Mr Burnett said he was only acting as "any good local MSP would", given residents' concerns about the development.