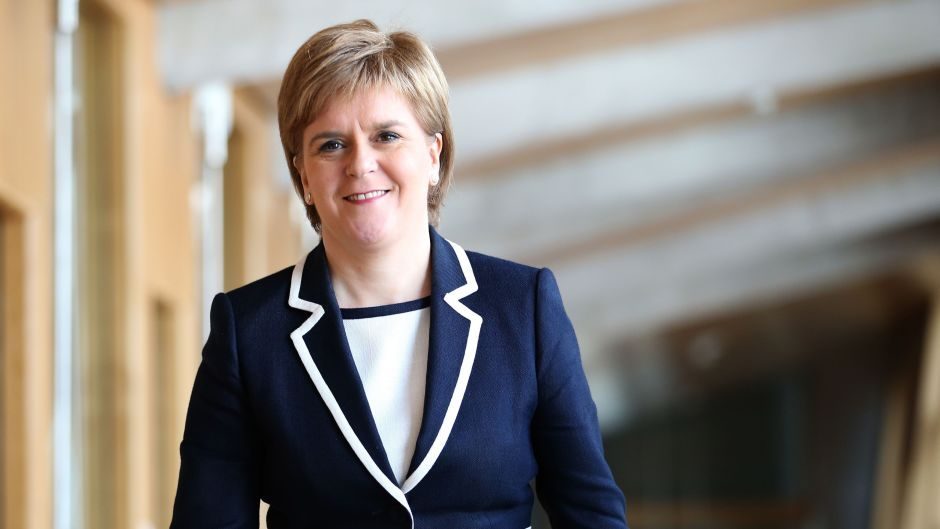 Nicola Sturgeon says she would support a boycott against a "disgusting proposal" from the UK Government to force companies to disclose information about the foreign workers they employ.
The SNP leader endorsed civil obedience to say she would stand "full square" behind any firm who refused to comply with such rules.
Home Secretary Amber Rudd revealed this week that businesses could be made to release lists of the proportion of foreign workers they employ, as part of a package of measures to encourage companies to recruit local workers and reduce immigration.
Ross Greer, the Scottish Greens MSP, described it as one of the more "sinister" proposals coming out of the "hateful, disgusting rhetoric" of the Tory conference and asked the SNP leader if she would support businesses who did not want to comply.
Speaking at First Minister's Questions, Ms Sturgeon said: "I would absolutely stand full square behind any company that refused to comply with any request to publish details of foreign workers.
"What I found particularly offensive was the idea that companies would be named and shamed for the foreign workers they employ, as if there is something shameful about employing workers from other countries.
"It is absolutely disgusting."
She called on the Home Secretary, who has since tried to row back on the proposal, to say it is something the Tories will "definitely not ever do".
Speaking on Radio 4 on Wednesday, Ms Rudd appeared to distance herself from the proposal, saying: "This is one of the things we're going to look at in the review.
"It's not something we're definitely going to do, it's one of the tools we're going to use as a review to see if we can use it as a way of nudging people to do better behaviour."