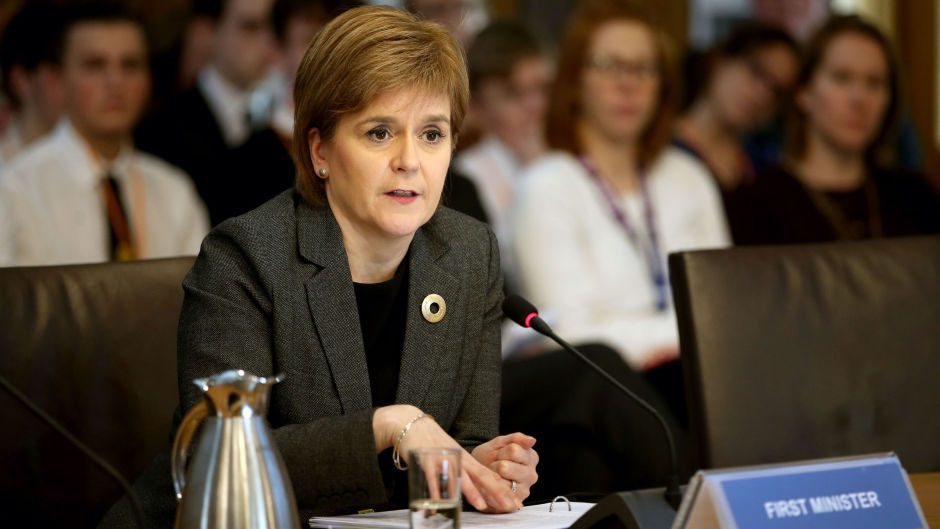 Nicola Sturgeon has hinted the Scottish Government could try to join the European Economic Area (EEA) in the wake of the UK leaving the EU.
The first minister told a special Holyrood committee that such options were "of course" being "looked at".
Membership of the EEA – which currently includes Norway, Iceland and Liechtenstein – is different to being a member of the EU.
Countries in the EEA receive access to the block's single market, but they also have to accept free movement of people and pay into the EU budget, while gaining no political decision making powers in Brussels and Strasbourg.
It is thought joining the EEA would also require the consent of both the UK and EU.
The first minister insisted her priority remained keeping the whole of the UK in the single market after Brexit.
Scottish Conservative finance spokesman Murdo Fraser branded a potential bid to join the EEA "a complete non-starter".
Ms Sturgeon made her comments after the pro-EU consensus in Holyrood was shattered on Tuesday.
Labour abstained on a motion calling for Scotland's "membership" of the single market to be protected, warning that backing it could pave the way for a second referendum on independence.
The SNP and the Scottish Greens both backed the motion, however, leading to it being passed.
Ms Sturgeon was appearing before a special meeting made up of the conveners of Holyrood's committees.
It was the fourth such meeting to take place – and the first of this parliamentary term.
Deputy Presiding Officer Christine Grahame said: "With areas such as welfare and income tax now devolved to Holyrood, the role of committees in scrutinising the Scottish Government has never been more important."