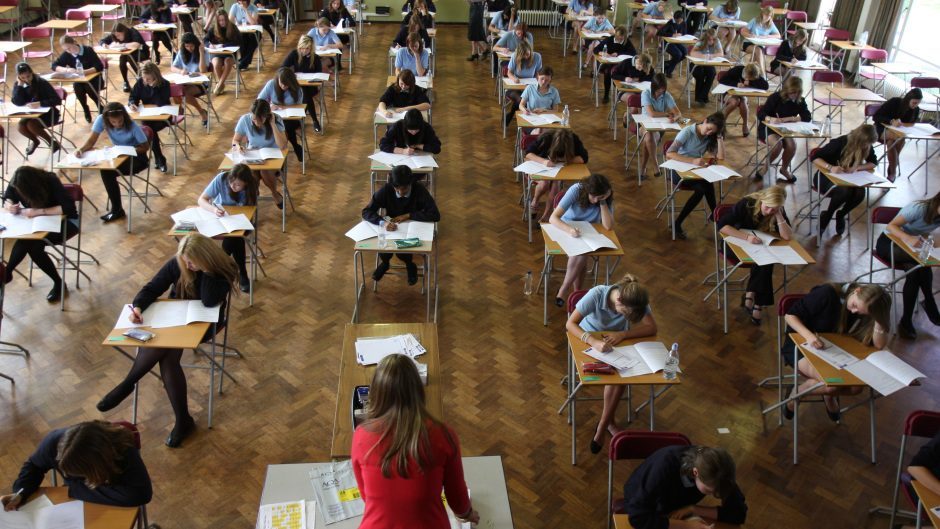 Ross Thomson, Scottish Conservative MSP for the North East Region, said: "We should not shirk from the fact that these Pisa figures are unacceptable. Having been in government for nearly a decade, the SNP must take responsibility for this collapse in performance.
"We now need a serious debate about how we improve standards.
"The Scottish Conservatives have made a number of detailed policy suggestions over recent years, some of which have since been picked up by this government.
"One idea, which so far has been ignored, was a call for dedicated science teachers in primary schools.
"The Royal Societies said this could improve attainment in STEM (Science, Technology, Engineering and Maths) subjects.
"This would be particularly beneficial to my region of the north east, where there is clear path from education in these subjects to careers in the energy industry.
"The SNP would do well to pay attention to good ideas – no matter which side of the chamber they come from."
Iain Gray, Scottish Labour education spokesman, said: "The simple reality is that the SNP has slashed funding for our schools meaning fewer resources, fewer teachers and fewer support staff. The Pisa results were disgraceful, but sadly they weren't surprising, they were a result of a decade of SNP cuts.
"There is an almost immediate opportunity for the SNP to recognise its mistake and take a different path. Labour will bring forward amendments to the Scottish budget which will allow us to stop the cuts and invest in our schools instead.
"We have the powers in the Scottish Parliament to do things differently now by taking fairer choices on tax. Labour would propose a 50p top rate for those earning over £150,000 a year and raising the Scottish rate of income tax by a penny.
"If the SNP is serious about improving Scottish education, and is genuinely treating the Pisa results as a wake-up call then the government must accept our amendments."
Tavish Scott, Scottish Liberal Democrat education spokesman, said: "The Pisa results are a wake-up call for all.
"Scotland's teachers need the space to use their skills in the classroom. 20,000 pages of guidance for schools has not worked over the past 9 years under the SNP Government. So we must support teachers with a properly resourced Curriculum for Excellence.
"We must separate policy from school inspections and endless exam changes must stop for pupils and teachers alike.
"We must support pupils through school and into further and higher education. Vocational work while at school is equally important.
"We will institute a Pupil Premium to support those pupils most at risk of falling behind, expand early education to give every child a good start, and build our colleges back up with new courses to train for the skills we need.
"The Scottish budget next week should not cut school spending. Instead we will make the case for new monies for our schools to pay for the improvements that are needed."
Ross Greer MSP, Scottish Greens' education spokesman, said: "While others just use the Pisa figures to bash the Scottish Government, the Scottish Greens are offering constructive solutions.
"If we want to close the attainment gap and make Scottish education the envy of the world, let's raise the extra money to reverse the cuts and ensure councils can give our teachers the resources they need.
"We need to reverse cuts to Additional Support Needs, which disproportionately affects children and young people from low income backgrounds. It's appalling that the number of ASN teachers has fallen 13% in five years. Greens want ASN to become a promoted post to attract and retain talented and experienced staff.
"Teachers have been inundated with changes and unsustainable workloads, so Scottish Ministers' priorities of standardised assessments and a review of school governance are simply bizarre. In short, we need more teachers, to cut class sizes and give teachers more time to connect with their students."