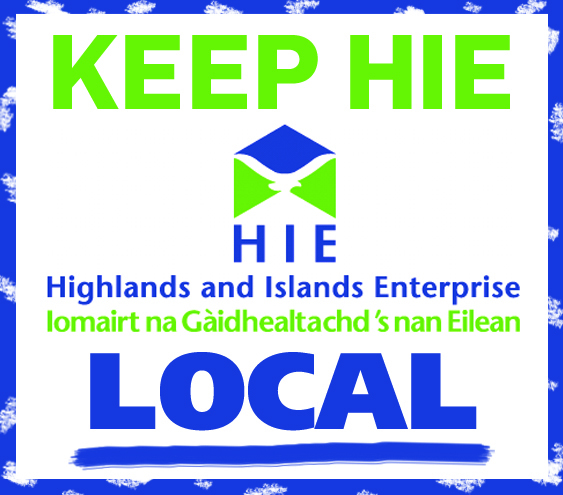 North Liberal Democrats have written to the first minister demanding she intervene to stop the centralisation of the Highlands and Islands Enterprise (HIE) board.
More than a dozen elected members have voiced their concerns about the plans in a letter to Nicola Sturgeon.
Signatories to the document include northern isles MSPs Liam McArthur and Tavish Scott and MP Alistair Carmichael, as well as numerous Highland councillors.
The Scottish Government has been facing a growing backlash after it confirmed it intended to scrap the HIE board, leading to fears of a loss of local control.
The letter urges the first minister to "stop, listen and think again".
It continues: "The businesses and communities we represent require tailored support. That can only be provided by an economic development agency that is informed by and reflects the needs of the Highlands and Islands.
"Passing control of decisions to a super board based in the central belt will do nothing for the interests of the Highlands and Islands.
"Instead, it risks fundamentally undermining HIE's remit to strengthen communities."
Economy Secretary Keith Brown dismissed the claims in the letter as "nonsense".
Earlier this week, the SNP minister was accused of providing "no evidence" for the changes during an appearance before the Education and Skills committee, who have now written to him demanding further information on who is backing the plans.
Mr McArthur, who is backing the Press and Journal's campaign to keep HIE local, said he signed the letter because he believes the changes would be "damaging" to the north of Scotland.
He said: "People across the Highlands and Islands have had enough of the SNP's obsession with centralisation.
"As we know from the last nine years it rarely, if ever, benefits rural and island areas.
"When ministers are unable to name any businesses or organisations that back their plans, when leading Highland-based economist Tony Mackay describes the idea as a 'retrograde move', and when former HIE chair, and SNP member, Professor Jim Hunter denounces the move as 'ministerial control freakery' and 'centralism run riot' then its time these damaging proposals were consigned to the dustbin."
Mr Brown said the government had received more than 300 consultation responses with "a range of organisations" expressing support for a national board.
He added: "This is nonsense.
"There should be no doubt that HIE will remain firmly in place at the heart of the Highlands and Islands economy and will be as tied to the businesses and communities it works with as it ever has been.
"As I have repeatedly made clear, HIE will be locally based, managed and directed providing dedicated support to the Highlands and Islands economy."