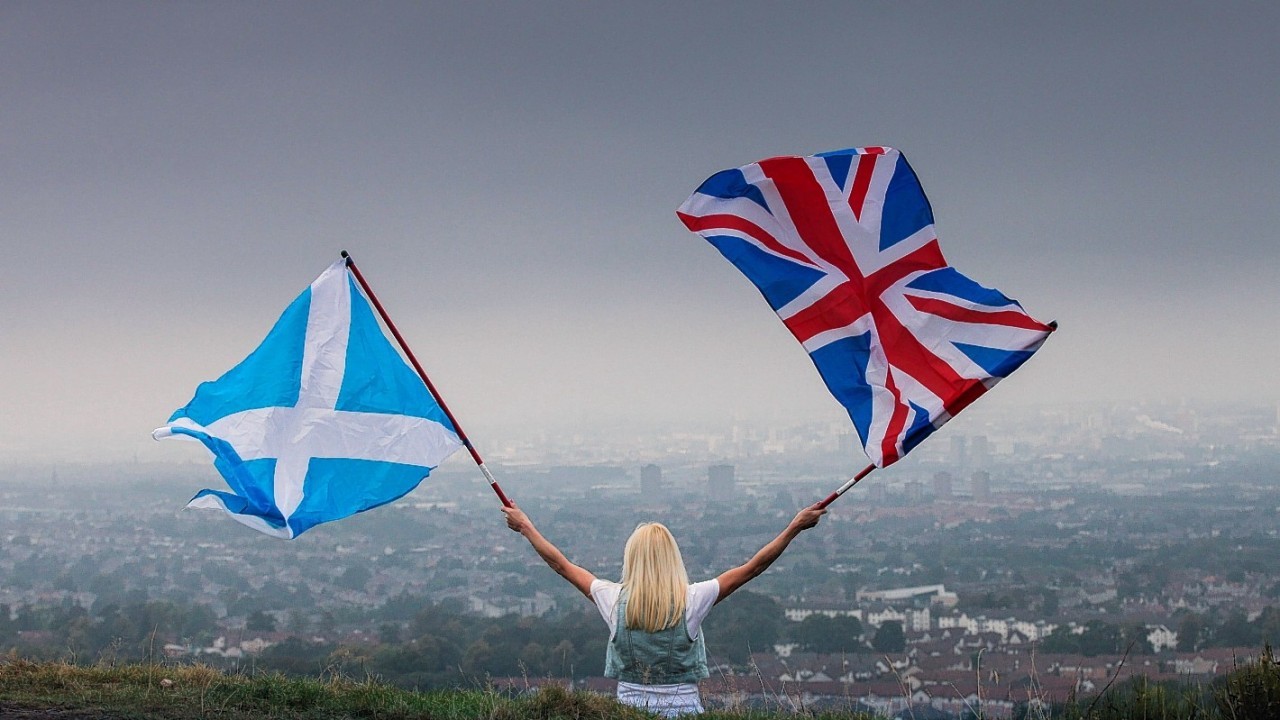 Nicola Sturgeon's plan to keep Scotland in the EU single market has been branded a "black and white" attempt to "split the UK up".
Scottish Conservative leader Ruth Davidson said the plans amounted to "evidence-free assertions" that would lead to "a trade barrier at Berwick".
Labour counterpart Kezia Dugdale urged the SNP leader to rule out a second referendum on independence.
But the Scottish Greens branded the plans a "huge compromise" that "falls well short" of what the 62% of Scots backed when the supported Remain on June 23.
Ms Davidson said: "Nicola Sturgeon talks about compromise, but written in black and white in her own report is her true intention – she wants independence in Europe.
"She has been using the Brexit issue to get to that point all along and the people of Scotland can see her manoeuvring for what it is.
"If she truly wants the best Brexit deal, she should be pulling together with other parts of the UK, not trying to split the country up.
"We cannot see how the SNP's plans for a separate Scottish deal, or independence, will deliver that."
Ms Davidson warned that any separate Scottish deal could lead to a hard border with the rest of the UK.
She added: "Given that, it's perhaps no surprise that today's paper hasn't been written by the experts, but by the SNP government itself.
"As with its own independence white paper, the SNP is simply putting forward evidence-free assertions."
Labour's Ms Dugdale said she would study the proposals "in detail", arguing her party is "very clear that we want the UK to retain access to the EU single market to protect jobs and the rights of workers in Scotland".
She said the powers returning to the UK as a result of Brexit the case for a "new Act of Union" to strengthen the UK.
But she added: "If Nicola Sturgeon really wants to unite the country, she should take this opportunity to rule out another independence referendum.
"Our country is divided enough already without seeking even further divisions. Labour will not support any plan to force another independence referendum on the people of Scotland."
The Scottish's Greens external affairs spokesman, Ross Greer MSP, said the plans represented the "most detailed" Brexit strategy in the UK.
But he added: "While Greens accept that few options remain available to Scotland, this represents a huge compromise on the government's part. The reality is that just under two in three people in Scotland voted to stay in the European Union and the options presented today fall well short of that. Indeed, this compromise would probably result in around 40,000 lost jobs and a £1,000
drop in average wages in Scotland."