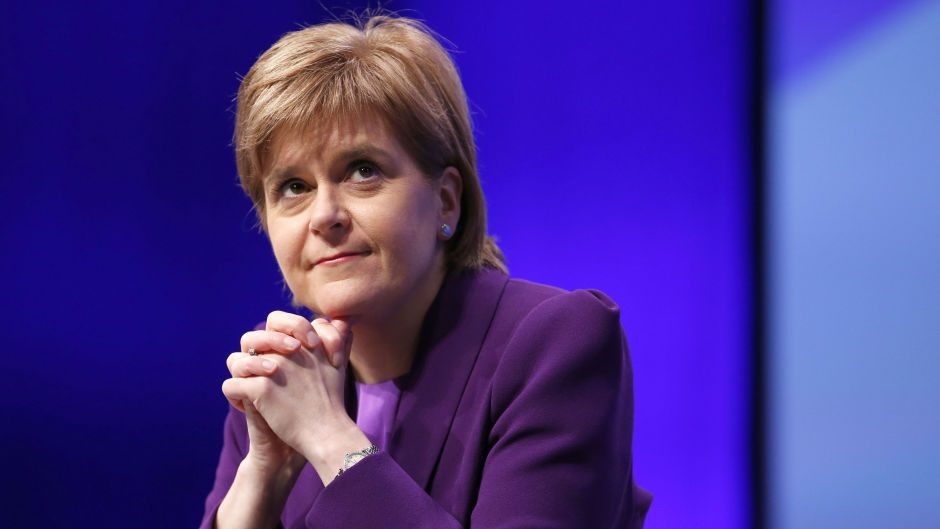 Business leaders are cautiously optimistic about Nicola Sturgeon's Brexit battleplan.
The Scottish Chambers of Commerce said it was important firms could "seize every available opportunity", arguing that single market access was a "top ask" of executives.
Liz Cameron, the chief executive of the Scottish Chambers of Commerce, said: "We welcome the assurances from the Scottish and UK Governments that they will work with each other as the country moves towards triggering of Article 50 and the commencement of formal negotiations about our future relationship with the European Union next year.
"It is vital that this working relationship puts narrow political differences aside and focuses on achieving the best possible result for businesses in Scotland and, indeed, across the UK.
"We want Scotland's businesses to be seizing every available opportunity to grow their exporting potential and businesses have told us that they value tariff free access to the EU single market as one of their top asks from government in the forthcoming negotiation process."
Euan Beaton, president of Mintlaw-based Macduff Shellfish Group, congratulated Ms Sturgeon for recognising the "market advantage" of being able to trade freely with the EU.
He welcomed the publication of 'Scotland's Place in Europe'.
He said: "I am delighted that the Scottish Government is emphasising the importance of staying within the single marketplace.
"That is what guarantees our quality products unhindered access to 500 million European consumers.
"This company now supports 500 jobs in Scotland alone and we need to protect that position of market advantage. Well done to Nicola Sturgeon for recognising these practical economic realities."
But David Watt, executive director for the Institute of Directors in Scotland, said: "Scotland will have certain needs and priorities which may differ from other parts of the UK, but equally we recognise England is our largest trading partner and we can't afford in any way to damage the extremely important trading relationship we have with the rest of the UK.
"Trade for us is the key, as Scotland will have to grow its export markets significantly to build the next generation economy."