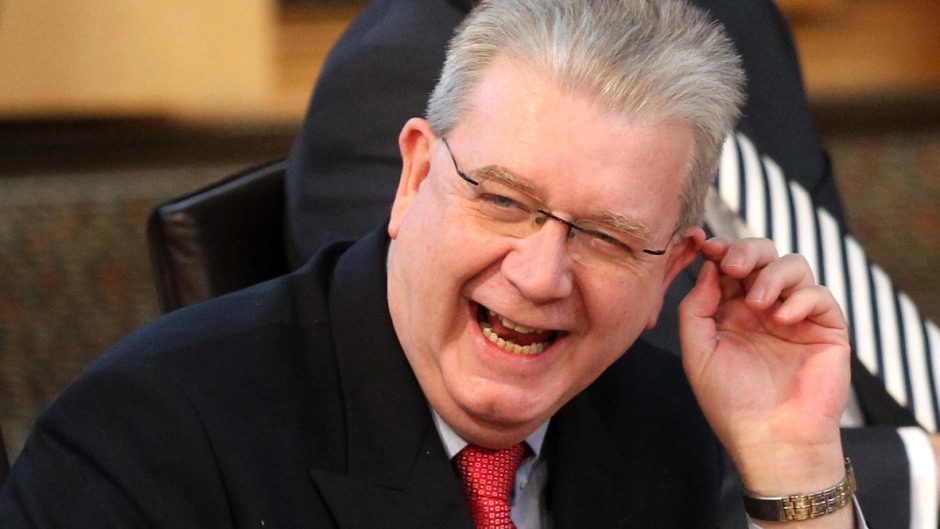 Scotland's Brexit Minister has opened the door to working with Michael Gove after the Leave campaign leader backed SNP plans for Holyrood controls over immigration.
Mike Russell argued there is "no reason" why political opponents cannot back his government's plans for single market membership and extensive devolution.
It follows an exchange in the House of Commons between Stephen Gethins, the SNP's Europe spokesman, and Mr Gove.
The former Lord Chancellor can be seen nodding when North East Fife MP Mr Gethins asks: "Why not give Scotland – it needs the powers – some of the responsibility for immigration?"
Hansard, the unimpeachable record of Parliamentary exchanges, noted that Mr Gove "indicated assent" towards the statement.
Mr Russell said: "I agree with Michael Gove on very little, so to refer once again to the season of goodwill it is nice to know we might have one area of agreement. Of course I think it would be a sensible step forward.
"The paper deals in some detail with the issues of devolution of further powers. Migration is a key one in this area so if it is backed by Michael Gove, I am more than willing to have a conversation with him about it."
The Press and Journal asked Mr Gove how he thought Scotland and the UK would benefit from the devolution of immigration and if he had any concerns people arriving in Scotland then moving to already highly populated parts of the UK.
He replied: "I am sure the first minister and prime minister will develop policy in the interests of the whole United Kingdom."
Mr Gethins said: "One of the few commitments made by the leaders of the campaign to leave the EU was when Mr Gove said that Scotland should have power over immigration. This would mean that we could have a policy that best suited Scotland's needs not least our economic priorities and provide a boost to our Universities and food and drink sector among others."
Meanwhile, Mr Russell claimed there is "nothing" in the 50-page Scottish Government document which either Labour or, perhaps surprisingly, the Conservatives should not be able to back.
Critics have said the document is unachievable and is only a smokescreen for a second independence referendum.
But the SNP MSP said there was "no reason" why Labour or the Tories should not back the proposals.
Mr Russell added: "It would be useful for everybody if we were able to work together, and that door remains open and I say that again very clearly. I think there are ways in which we could make a good fist of taking this forward and I am very happy to have those discussions."