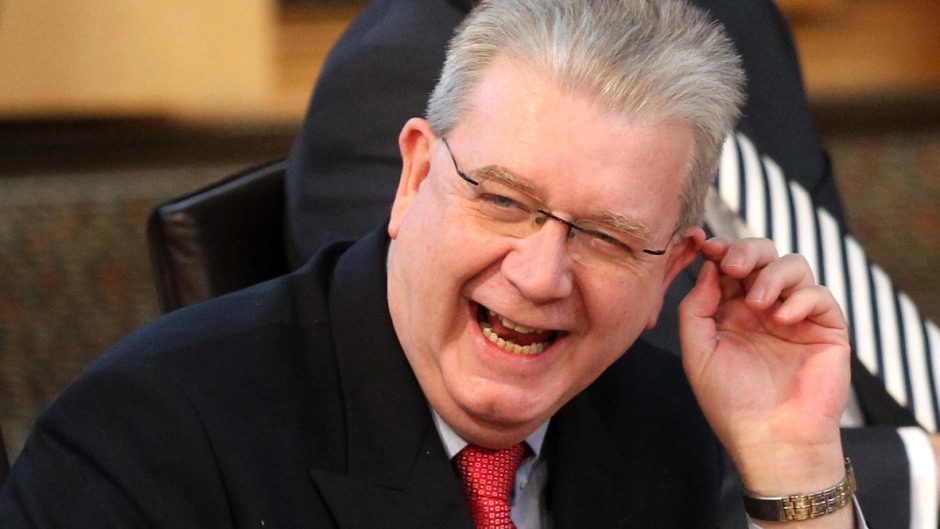 Plans for a bespoke Scottish Brexit have been rejected by the Spanish government.
Nicola Sturgeon's proposals would keep Scotland in the European single market after Brexit, even if the rest of the UK withdraws when it leaves the European Union.
She hopes the UK government would back such a move but Jorge Toledo, the Spanish secretary of state for the European Union, said: "If the UK leaves the single market, the whole UK will leave the single market.
"There is only one negotiator, the UK government."
It comes after Iceland said there would be problems with Scotland joining the European Free Trade Association (Efta).
Brexit Minister Mike Russell said: "The paper deals with that very honestly and says yes that's a difficulty but it's not an insuperable difficulty and, as the Icelandic foreign minister says further on, it is too early to rule anything out and our proposals will be listened to."
But he could not say how much Scotland would pay to join.
Scotland's Place in Europe estimates it would cost £3.3 billion for the whole UK to join but offers no calculation for Scotland.
Asked how that would be decided, Mr Russell said: "It becomes a matter for negotiation."