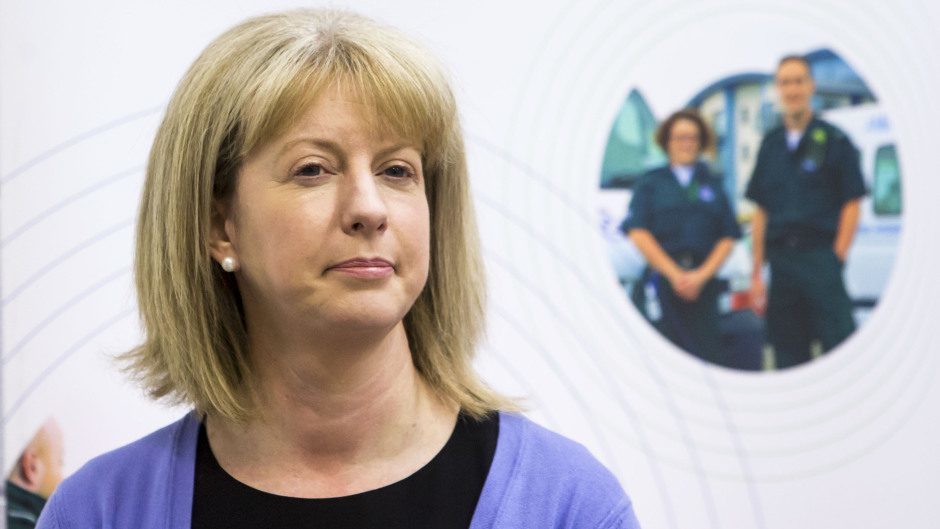 Nearly 200 north-east residents have died while waiting to leave hospital.
New figures reveal NHS Grampian has the highest number of patients dying on wards when they should have been in the community.
Since a pledge from Health Secretary Shona Robison 18 months ago to eradicate delayed discharge, official statistics show 173 people died in north-east, despite being cleared to go home.
Across the country, at least 683 patients have met the same fate since the promise was made in February 2015.
The figures have provoked outrage from Scottish Labour's health spokesman Anas Sarwar, who demanded investment in north-east health facilities.
Ms Robison said it was her "ambition and expectation" that government measures would "successfully address" the scourge of delayed discharge.
But Mr Sarwar said: "Nearly two years on from Shona Robison saying that she would abolish delayed discharge, over 170 people in NHS Grampian hospitals have died while on a delayed discharge list.
"This is absolutely shocking and points to the need for investment in local services across the north-east to ensure people can be discharged from hospital when they are able to be.
"Further cuts to local councils which provide social care will only add to this, and it shows the complete mismanagement of our NHS under the SNP.
"Fixing delayed discharge will begin to relieve the pressure on our hospitals and NHS staff, allowing for better patient care for everyone – but we can only do that if we invest properly in local services.
"After a decade in government it beggars belief that the SNP still has not realised that."
From March to December 2015, 103 Grampian patients died while waiting to leave hospital, according to the figures obtained by Scottish Labour.
Over the course of 2016, 73 patients died in the same circumstances.
Ms Robison said: "One unnecessary delay is one too many and I've made clear my ambition and expectation that our new integrated health and social care partnerships will successfully address this.
"We're working with boards to prepare for winter and recently announced £3million to support them.
"This is in addition to the £30million a year allocated to health and social care partnerships to help them tackle delayed discharges.
"We will continue to work with the partnerships that face the most significant challenges to ensure the level of delayed discharges reduces and that people can live out their lives in their own homes or similar homely settings."
An NHS Grampian spokeswoman said: "The integrated joint boards aim to provide a seamless response to the health and social care needs of people in Grampian.
"All areas have action plans which deal with short, medium and long-term approaches to delayed discharge.
"It must be stressed there is no 'quick fix' for this issue and we continue to work closely with the three local partnerships."