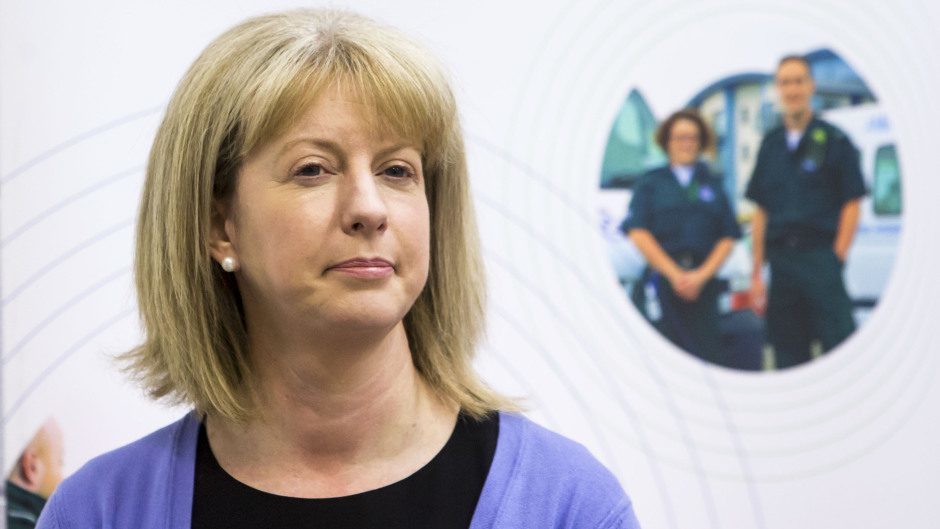 A new analysis suggests an average of 21 operations were cancelled every day in Scotland due to lack of capacity.
A total of 7,096 scheduled treatments were dropped because of issues such as a lack of bed space or shortage of doctors.
The analysis, produced by Scottish Labour, was published after a damning Audit Scotland report revealed the NHS missed seven out of eight key standards while health boards face having to make hundreds of millions of pounds of cuts.
Scottish Labour health spokesman Anas Sarwar said the research was "the clearest indication yet" that the SNP was underfunding the health service.
But Health Secretary Shona Robison said the government worked with every health board to ensure cancellations were kept to a minimum.
Mr Sarwar said: "These figures are the clearest indication yet that our NHS is struggling to cope under pressure and isn't getting the resources it needs from the SNP government.
"This analysis suggests an average of 21 operations were cancelled every day in 2016 because the hospital did not have the capacity, resources, or even the staff to carry them out.
"This shows that the SNP's mismanagement of the NHS means that patients are being let down.
"But it also backs-up what NHS staff are telling us every day – they are under pressure and under resourced."
Mr Sarwar urged the government to invest in the health service to "take the pressure off hospitals".
He added: "This comes after the worst report on the NHS since devolution.
"NHS staff are performing as best they can under difficult circumstances, but the lack of support from the SNP government makes their job even harder."
Recent figures suggest about 700 operations were cancelled for non-clinical reasons in Grampian last year, while almost 600 were cancelled in the Highlands in 2016 for the same reason.
Ms Robison said new elective treatment centres, including at Raigmore Hospital in Inverness and Aberdeen Royal Infirmary, would help tackle the issue.
She added: "Scotland's NHS successfully carries out nearly 900 operations every day.
"Decisions to cancel planned operations are never taken lightly and we are always working with health boards to make sure we manage capacity and planning in order to keep all cancellations to a minimum.
"Over the last few months, the percentage of operations cancelled for capacity or non-clinical reasons remained stable – representing a very small percentage of the overall number of scheduled procedures taking place."