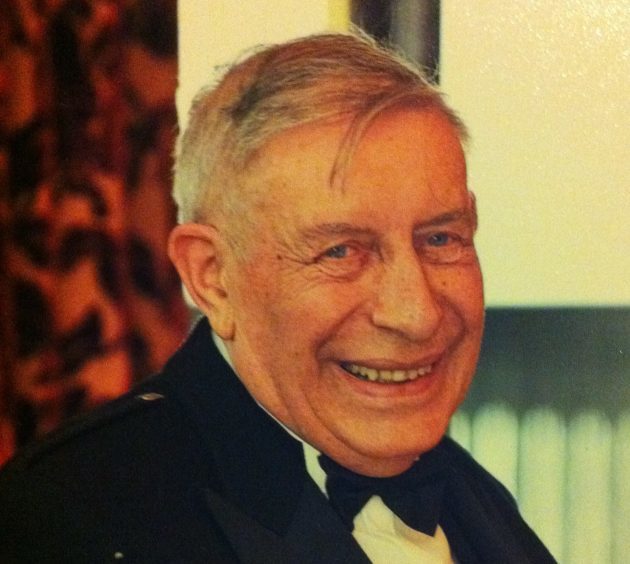 SNP activist and campaigner Andrew Currie – who was widely recognised as a major force in the creation of the modern party – has died at the age of 80.
He was an early recruit to the 79 Group, which sought radical change of direction for the SNP, and as the party's vice-chairman of organisation, he introduced modern electioneering methods for the party both locally and nationally.
Born William Neil Andrew Allison Currie – but proudly known as Andrew – he was brought up in Renfrew.
Even from a young age, he followed in his parents' footsteps and developed a keen interest in the social and economic history of Scotland. Born on St Andrews Day, he was very proud of being called Andrew.
Educated at Paisley Grammar School and then Glasgow University, Mr Currie was a keen debater.
He also took part in outdoor pursuits, and was an active member of Glasgow University Mountaineering Club. He even suspended his studies to follow jobs in outdoor education for youngsters in the Lake District and West Highlands.
While still at university, Mr Currie was attracted to the SNP, still a tiny party in the mid 1950s. There he joined a ginger group, which fell out with a party they blamed for lack of progress. Later, he gained friends and respect even from those of polar opposite views, and throughout his life he relished debate with people of all persuasions on the condition of Scotland.
From 1963, at Roots of Linwood he applied his innovative management skills, then joining British Aluminum at the new Invergordon smelter and Brown and Roots Nigg oil fabrication yard nearby.
He recruited and trained hundreds of personnel into work forces of these cutting-edge industries, while challenging the upper management on their goals as he was not a "big company man".
Whilst working at Nigg in 1972, Mr Currie bought land at Lamington with grand views over the Cromarty Firth. As soon as the first main block of living room, bedroom and kitchen were built he moved into Rowanwood. The house grew over the decades, all built by Mr Currie himself with the occasional help at New Year from visiting friends.
Andrew Currie and Associates traded as consultants from 1974, and this was followed by a spell to professionalise the Citizens Advice Bureau's organisation to meet new challenges. There, he met Peter Peacock and Jim McCallum who were also development officers for the Scottish Association of the Citizens Advice Bureau.
They reformed Andrew's training consultancy as ACT in the 1980s helping small businesses throughout the UK to improve employee relations and thrive in the Thatcher-era.
Mr Currie's return to the SNP brought him active service on behalf of Willie McRae the SNP candidate in Ross-shire in the 1974 elections.
While working on the transport committee, Mr Currie met school librarian Aileen McCubbin, who had two boys, George and Tom, from a previous marriage.
The couple married in 1976, and Mr Currie adopted the boys, who were joined by baby sister Kirsteen in 1983. The family were based in Hamilton, and at Lamington during holidays, where Mr and Mrs Currie planned to eventually retire.
Mr Currie stood for parliament in Kirkcaldy in 1979, where he organised the abortive Yes campaign. Frustrated by the rise of Thatcherism, he was an early recuit to the 79 Group.
In 1982, when he rose to leave the platform during the chairman's speech at the SNP conference in Ayr, it was a signal for a major walk-out with consequences that reverberate today.
In 1990, back up north, Mr Currie unsuccessfully contested a district by-election in the Seaboard of Easter Ross.
He later became Caithness, Sutherland and Ross MSP Rob Gibson's election agent, and helped organise elections in 1992, 1997 and 1999.
When Mrs Currie's health began to falter, her husband added to Rowanwood to accommodate her mobility issues. He dutifully fulfilled the role of her full-time carer until her death in January 2015.
This signalled his own demise, as he was simply lost without her. Mr Currie died in Raigmore Hospital, Inverness, on December 31.