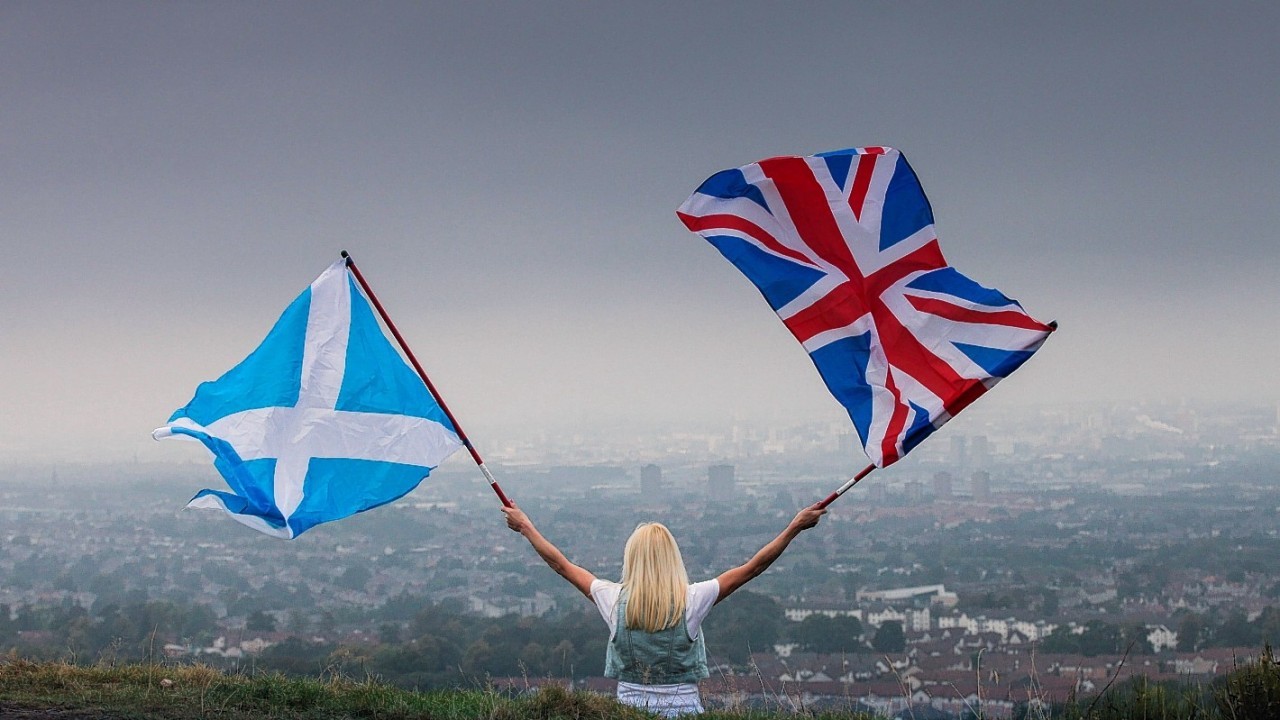 Nicola Sturgeon has edged Scotland closer to a second independence referendum after the UK Supreme Court denied the Scottish Parliament the chance to veto Brexit.
The first minister said the prospect of a rerun of the 2014 ballot was "becoming ever clearer" after the decision.
And she insisted the government would press ahead with plans to bring forward a Holyrood vote on Brexit – despite the Supreme Court snub.
Scotland's Lord Advocate had joined other devolved administrations in arguing that MSPs should be given a vote on Brexit, along with Westminster.
But their argument was rebuffed – because the so-called Sewell Convention, which governs relations between the House of Commons and Holyrood, is not legally binding.
Under the convention, Westminster would need MSPs' approval to legislate on devolved issues.
Speaking after the Supreme Court decision was announced, Ms Sturgeon said: "It is becoming clearer by the day that Scotland's voice is simply not being heard or listened to within the UK.
"The claims about Scotland being an equal partner are being exposed as nothing more than empty rhetoric and the very foundations of the devolution settlement that are supposed to protect our interests – such as the statutory embedding of the Sewel Convention – are being shown to be worthless.
"This raises fundamental issues above and beyond that of EU membership.
"Is Scotland content for our future to be dictated by an increasingly right-wing Westminster government with just one MP here – or is it better that we take our future into our own hands?
"It is becoming ever clearer that this is a choice that Scotland must make."
But opposition leaders urged Ms Sturgeon to drop the threat of a second independence referendum.
Scottish Conservative leader Ruth Davidson said: "(We) will have no truck with yet more SNP stunts on Brexit.
"Whatever side people were on last year, Scotland wants to get on with the negotiations so we can start to leave the uncertainty of the last few years behind us.
"We have all had enough of the Nationalists using every diversionary tactic they can to try to use Brexit to manufacture a case for separation."
Scottish Labour leader Kezia Dugdale said Labour would amend the Article 50 legislation to avoid the UK being turned into a "bargain basement tax haven off the coast of Europe".
She added: "We will continue to work with the Scottish Government to get the best deal for Scotland within the UK.
"But both the SNP and the Conservatives are casting about for an expedient political position rather than working in the national interest.
"Unity cannot be achieved by a politics that sees one half of the country constantly facing off against the other.
"We are divided enough already. That's why there will be no support from Scottish Labour for any SNP plan for a second independence referendum."
Meanwhile, Scottish Chambers of Commerce chief executive, Liz Cameron, said businesses in Scotland were becoming "increasingly tired of the legal and political machinations" surrounding Brexit.
She added: "What business asks is that they undertake (leaving the EU) in a planned and consultative manner, focusing on the practical risks and opportunities for business and minimising market volatility as far as is possible."