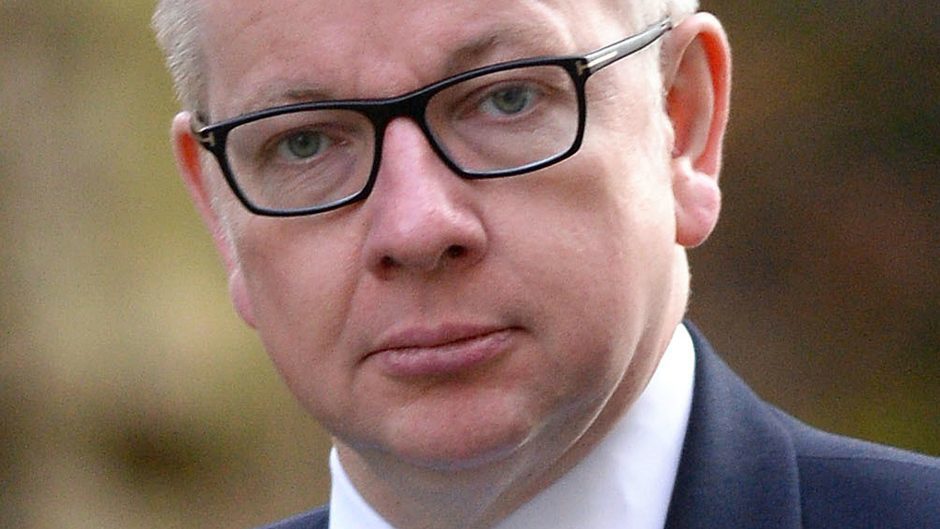 A leading Leave campaigner has claimed Nicola Sturgeon would be "foolish" to call a second independence referendum following the Brexit vote.
Michael Gove, the former UK Cabinet minister, also said the first minister was "in retreat" over independence as polls failed to show any appetite for it.
He said: "The people of the United Kingdom, having voted to leave one union that didn't work, the people of Scotland are not going to vote to leave another union that works."
The first minister has hinted strongly at calling a re-run of the 2014 vote within weeks if the UK Government fails to compromise over her administration's demands, which include Scotland staying in the single market post-Brexit.
Mr Gove said rather than "agitating" for another referendum on the future of the UK, the Scottish Government should be using the powers it does have to try to "enhance the lives of Scottish people".
He said: "My view is clear, I don't think we need a second referendum on independence, I think it would be destabilising and wrong, I don't think the public want it. I think it would be foolish for the first minister to try to call one."
He was speaking as he debated the impact of the European referendum with Brexit Secretary Mike Russell.
Mr Russell said there was still time for the UK Government to reach an agreement with Holyrood ministers to prevent another independence referendum.
He said his government had put forward compromise solutions for a UK-wide Brexit, but warned that "one-by-one the UK Government is taking those options off the table".
At the Joint Ministerial Committee earlier this week, Ms Sturgeon dangled the prospect of calling a second vote on separation as early as March as she insisted the prime minister was "running out of time" to "meet in the middle" for an agreed approach to leaving the EU.
Ms Sturgeon has said that Scotland must retain access to the single market under any Brexit deal after the majority of Scots voted to remain in the EU in the June referendum.
She has also demanded a raft of new powers for the Scottish Parliament, including controls over immigration and the ability to strike deals with foreign governments.