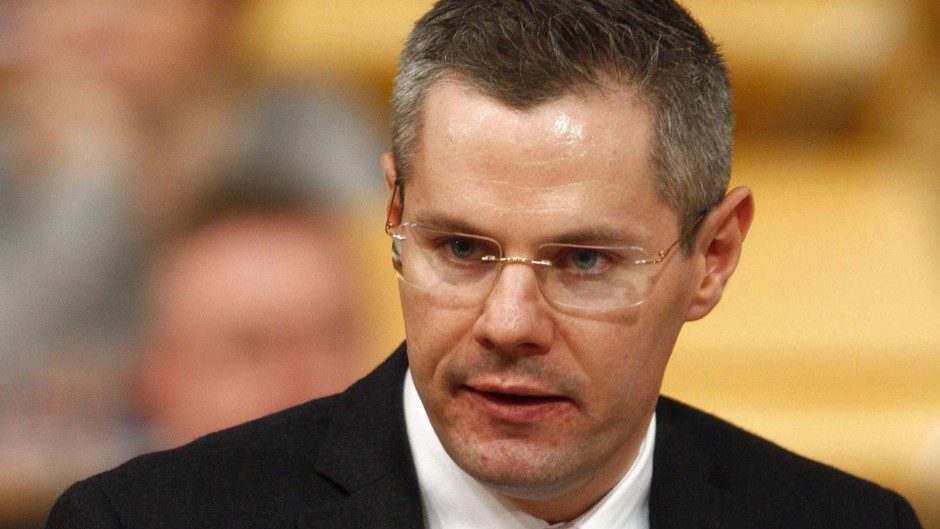 Last week I had a constructive and positive meeting in Aberdeen with the local Chamber of Commerce and individual businesses.
It was a real opportunity to listen to the concerns around the revaluation of business rates and set out the action the Scottish Government is taking to help.
I recognise that some businesses have legitimate concerns that the independent assessor's revaluation of properties would lead to an increase in how much business rates they will pay from April 1.
It's important to stress the Government does not play a part in the independent valuation process. Any businesses concerned about the valuation they have received should, in the first instance, contact the assessor and discuss how they worked out the provisional value.
Businesses then have until September to appeal their final valuations after these are issued in March and I'd encourage anyone who considers their assessment is not fair to do so.
At a time of significant challenges in our economy, I have set out a budget proposing a highly competitive business rates package, which crucially will support jobs and lay the foundations for future growth.
That package reduces the actual tax rate for businesses, ensures 6,000 businesses in Aberdeen and Aberdeenshire will pay no rates whatsoever, and that 400 fewer businesses will pay the large business supplement.
I am determined the Scottish Government will do everything within our power to assist all businesses, but we can do even more if we can work in partnership with local councils.
Whilst each council retains every penny of the business rate revenues collected in its area, following the Community Empowerment Act, councils also have the power to apply rates reductions as they choose – on top of Government-funded reliefs such as the Small Business Bonus Scheme.
Given the particular challenges for the North East economy and the calls for local rates relief scheme for Aberdeen city and shire – the powers under the Community Empowerment Act are the best way to provide additional local support to business.
On Thursday, I made clear in my budget statement in Parliament that Aberdeen City and Aberdeenshire Councils will now get an extra £10.8million alongside all the other resources at their disposal.
This funding is not ring-fenced for any particular purpose, but it could very well be used by the councils to provide rates relief for local businesses.
Indeed, I think the North East business community would consider this is a sensible option which local councils and businesses should work together to deliver.
Following my commitment to North East business to urgently explore the options available to me, I have spoken on a number of occasions to council leaders in Aberdeen and Aberdeenshire. I am encouraged by the response and the resolve to all work together to protect local economies.
The Scottish Government has acted to deliver a competitive business rates package, provide councils with an improved funding settlement, and empower councils to apply further local rates reductions.
Now, it's time to show what we can achieve when we work together to deliver real results.
Finance Secretary Derek Mackay