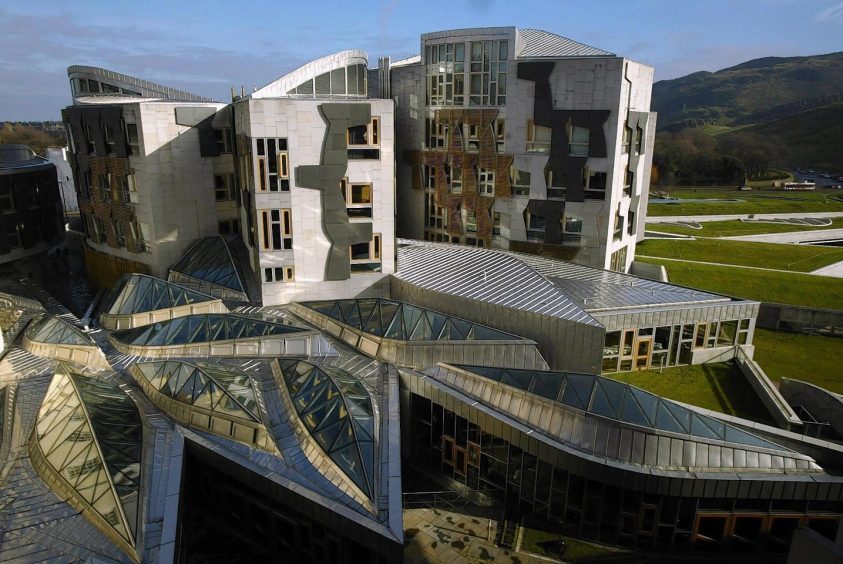 Enraged business owners have hit out at an £371,000 rates reduction for the Scottish Parliament building while their firms face crippling rate rises.
It has been reported that the Holyrood parliament building will see its business rates tax reduced by more than 10% as part of the rates revaluation.
However nearby shops, companies and tourist attractions in Edinburgh face a near doubling in their rates leading to fears that businesses which provide jobs and put money into the economy will go under.
Edinburgh Castle is facing a 450% rise.
Paul Waterson, chief executive of the Scottish Licensed Trade Association, believes the nation's pub trade will bear the brunt of the rises.
He added: "Our sector is the hardest-hit because of the way we're being rated, but it is particularly galling to see government buildings' rates going down when I'm fielding call after call from people telling me they're going to have to shut down because of this.
"It's incredibly unfair.
"A real kick in the teeth for businesses."
Other government buildings in Edinburgh are also in line for a rates cut including St Andrew's House and Transport Scotland's headquarters in Victoria Quay.
Scottish Conservative finance spokesman Murdo Fraser said: "The Scottish Government will be delighted to see their costs fall at several flagship properties, although this revelation will further incense the business community which is preparing for substantial increases."