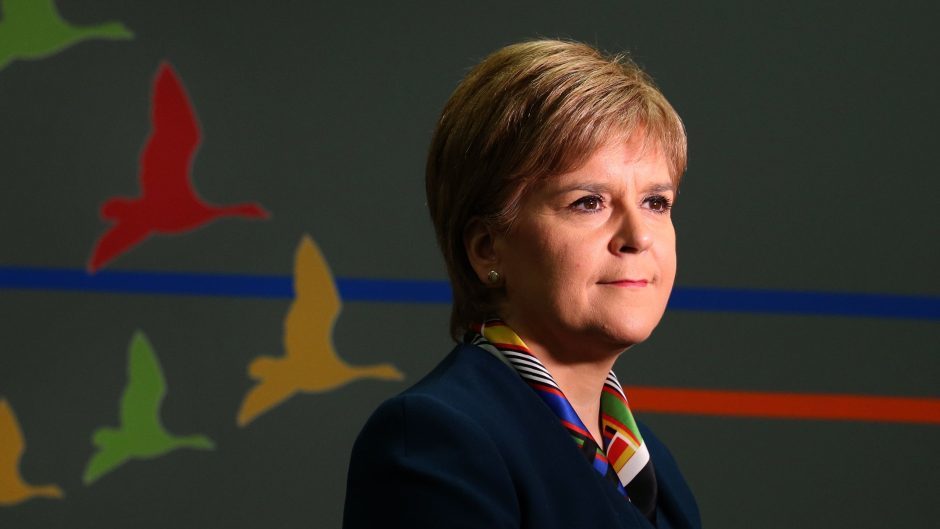 Scotland's political leaders were out in force yesterday as campaigning in the general election shifted up a gear.
First Minister Nicola Sturgeon canvassed with the SNP's Pete Wishart in Perth, while Ruth Davidson launched the Scottish Conservatives' campaign in Edinburgh.
Meanwhile, Scottish Labour leader Kezia Dugdale was in South Lanarkshire to kickstart her party's campaign and the UK Lib Dem leader, Tim Farron, brought the Liberal Democrat battle bus to St Andrews.
He accused SNP politicians of not having their own minds, claiming: "For a party that favours independence, I see very little independent thought within their parliamentary group."
However, SNP MSP Jenny Gilruth branded the Lib Dem attack "desperate stuff".
Her party leader said she was "very confident" Mr Wishart would survive a concerted Conservative campaign in Perth and North Perthshire.
He is standing again in the seat he has represented since 2005.
The Tories became the largest party in Perth and Kinross Council following last week's local contests, winning around 1,500 more votes than the SNP across the Westminster constituency, albeit with a lower turnout than is expected in the general election.
This prompted Mr Wishart to admit the party is "in the battle of our lives" locally, but Ms Sturgeon was more combative during their visit to Perth's Inveralmond Brewery.
She said: "Tory MPs from Scotland will be a rubber stamp for Theresa May for her reckless approach to Brexit and the cuts we know the Tories will want to impose.
"SNP MPs like Pete Wishart will be MPs who go to Westminster to stand up for Scotland."
But, at her party's launch, Ms Davidson declared it was "game on".
She added: "There are now no no-go areas for the Scottish Conservatives. Scotland is not the SNP and we're going to show them that's the case."
Speaking in Rutherglen, Ms Dugdale argued the council elections showed people were turning away from the SNP because they were fed up with the attempt to "force another divisive referendum".
She stated: "In seats like Rutherglen and Hamilton West, and in most areas across Scotland, it is a two-horse race between Labour and the SNP.
"The only way to stop the nationalists is to vote Labour.
"Voting Tory doesn't send a message to Nicola Sturgeon – it sends Theresa May back to Downing Street."