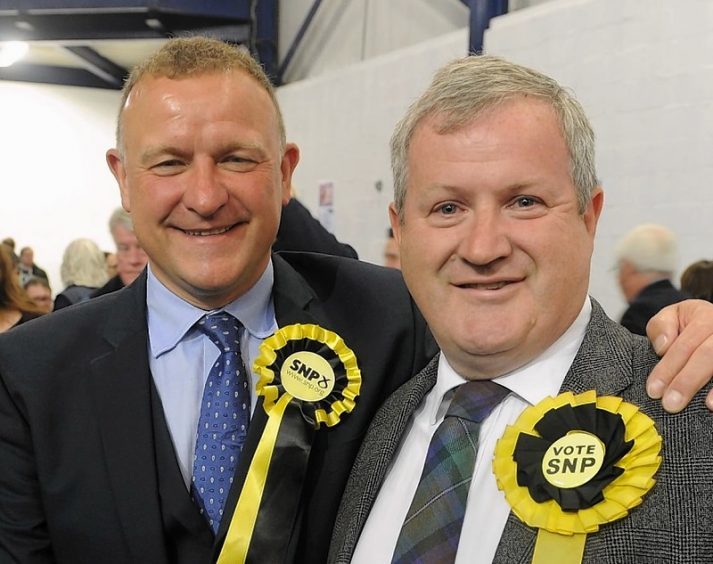 Two Highland MPs are going head to head in the contest to replace ousted Angus Robertson as SNP Westminster leader.
Ian Blackford and Drew Hendry both threw their hat into the ring after nominations opened yesterday.
Edinburgh MPs Tommy Sheppard and Joanna Cherry also put themselves forward, although the former later withdrew from the race.
As the SNP is the third biggest party in the Commons, whoever wins will have the opportunity to interrogate the prime minister at weekly Prime Minister's Questions.
Former Moray MP Mr Robertson had held the post for 10 years, but lost his seat to Conservative Douglas Ross last week in one the most dramatic moments of election night.
Mr Blackford, who represents Ross, Skye and Lochaber, was first elected amid the party's 2015 landslide and has served as the SNP's pensions spokesman.
Former Highland Council leader Mr Hendry, who represents Inverness, Nairn, Badenoch and Strathspey, was also first returned two years ago and has acted as the party's transport spokesman.
An SNP source backing Mr Blackford said he had the "wind at his back" in terms of support from colleagues.
They added: "There is a bit of momentum behind him. He's a very popular member of the group. He's liked and respected by a lot of people and he has deep roots in the party.
"He is also his own man. He's not a pushover, he knows his own mind.
"What we need as we build a new team down here, which has lots of talent remaining, is a good team leader who can help build that up."
A party source backing Mr Hendry pointed to his track record at the council and Cosla, the national association of Scottish councils.
They said: "He's used to leadership in diverse and difficult arenas.
"He has represented Inverness very well. It's welcome he wants to stand."
The winner is due to be announced today as parliament gets back to business after the snap election.
It was a bruising occasion for the Scottish nationalists, who could not repeat their 2015 performance.
The SNP lost 21 seats, although still emerged the biggest party north of the border with 35.
Nicola Sturgeon has acknowledged the issue of another independence referendum was a factor in Thursday's result.
In a statement, Mr Sheppard said the SNP must work to win back previous supporters who voted Labour in the election as a result of the "Corbyn surge".