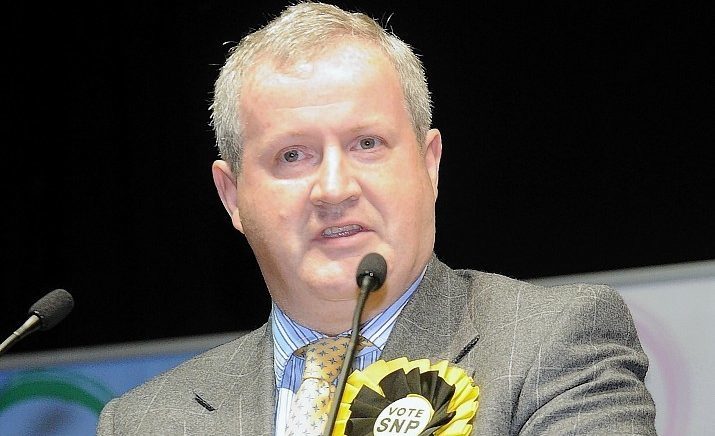 Ian Blackford has revealed he was encouraged to stand for the SNP Westminster leadership by former Banff and Buchan MP Eilidh Whiteford.
The Ross, Skye and Lochaber representative said the role was not something he had thought about until she mentioned it.
He told the P&J: "A much-loved colleague who's not here – Eilidh – is the person responsible.
"She said to me if Angus (Robertson) wasn't going to be here, that I should think about it.
"I was actually quite shocked because I genuinely hadn't given it any consideration whatsoever, but it was really on the back of that.
"I'm delighted I did because, it's early days, there's a lot to do, but I'm enjoying the opportunity."
Mr Blackford, 56, has been involved in the SNP since he was a teenager and believes his grandfather may have been a founding or at least early member.
He described feeling "conscious of the long road we have travelled and the hard work many people have put in".
He also disclosed that the last person he spoke to before delivering his Queen's Speech response in the Commons was former SNP leader Gordon Wilson, who died at the weekend.
"I phoned him for last pieces of advice," Mr Blackford said. "If it wasn't for the people who went before we wouldn't be here today as a party of government and the strong voice we are at Westminster.
"I think having that at my back means there is something quite special about being able to serve.
"I recognise the responsibility I have got, not just to the MPs but to the party."
He also sought to reassure his constituents that they would remain his "number one priority".