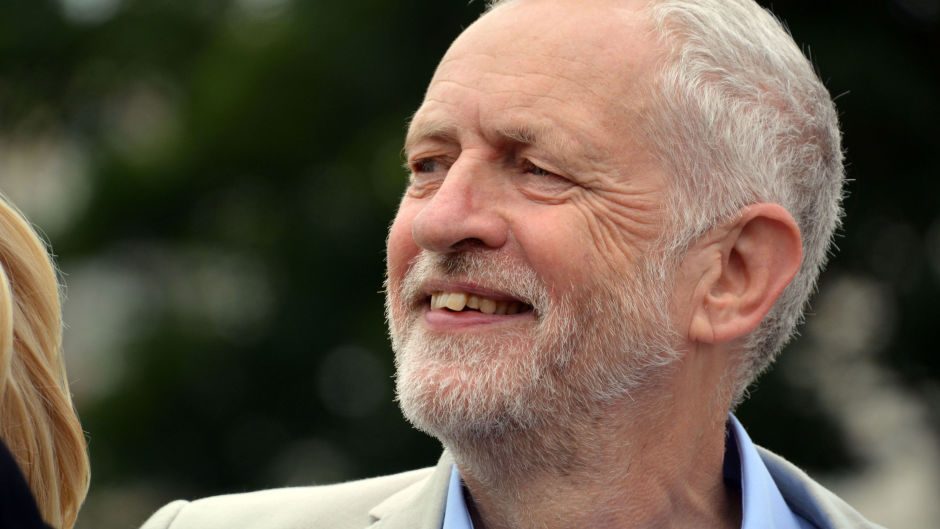 Labour will prioritise investment in education to help Britain recover from a "lost decade" of Tory economic failure, Jeremy Corbyn is to say.
The Labour leader is using a keynote address to the British Chambers of Commerce education summit on Thursday to state that a programme of life-long training is crucial to building a high skills economy.
He will say: "Britain has been living through a lost decade. A decade of lost growth. A decade of stagnant living standards. A decade when investment and productivity fell so far that it takes a worker five days to produce what takes four days in Germany and France. Britain can't afford another lost decade.
"We have an explosion of low-paid, insecure jobs. We've had a period of lost wage growth and falling real terms pay that the Institute of Fiscal Studies describes as 'completely unprecedented'.
"And now we have economic growth that has slowed to just 0.2% in the latest quarter – the worst in the G7."
Mr Corbyn is to say that Labour's plans for a National Education Service will boost the economy.
" It is by investing in our education system that we can end the spread of low-paid, low-skilled, insecure work by providing the skilled workforce that businesses need if they are to create high-skilled, better-paid jobs.
"That's why our manifesto set out plans to build a National Education Service, providing lifelong education and training, free at the point of use, to every single person in this country.
"Our National Education Service will be the key institution of fairness and prosperity for the 21st Century, just as the NHS transformed people's prospects in the 20th century."
Mr Corbyn is saying he is not a "doom-monger" when it comes to the impact of major technological change on employment, but that transformation cannot be left to the markets to oversee.
"We need public institutions, public investment and public enterprise to work with business to manage the social and economic effects of rapid technological change so that it benefits the many not the few.
"As in every other technological revolution, disappearing jobs will be replaced by new, as yet unforeseen, forms of work. But there will be churn, as these new forms of work will often require a different set of skills to those they replace.
"That means we will need to invest in a step change in skills and training to upgrade the skills of the existing workforce and make sure everyone is able to retrain at any point in life to meet the changing needs of the economy."