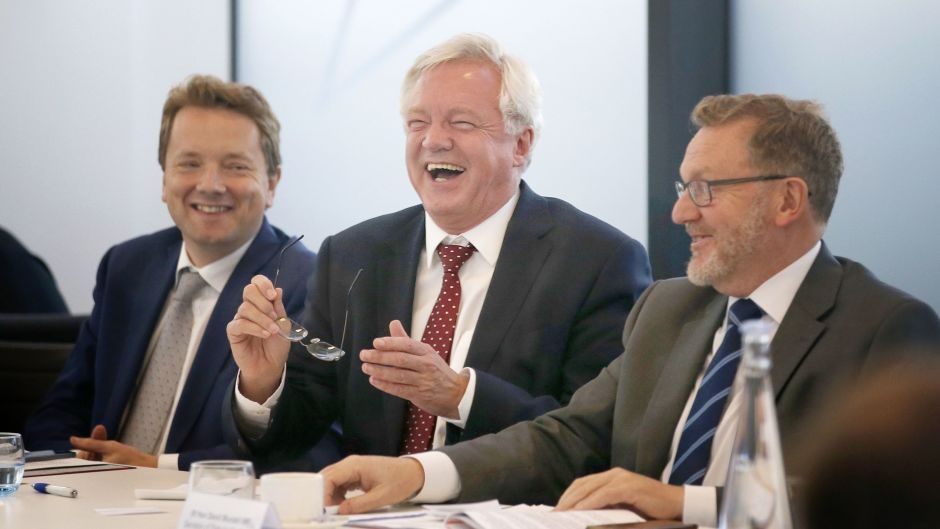 Scottish Secretary, David Mundell, has confirmed that powers over agriculture are likely to pass directly from the EU to Westminster.
During a speech in Paraguay today, Mr Mundell is expected to give the clearest signal yet of the UK Government's intention to retain powers over agriculture, which are currently a devolved matter.
Mr Mundell said the step – strongly opposed by both Scottish and Welsh Governments – was a "common sense" solution necessary to the question of how best to protect the UK's internal markets.
He will say: "That will mean maintaining common, UK-wide frameworks in some areas in order to protect one of our biggest assets, our UK internal market.
"I am not prepared to see barriers emerge to trade within the UK, which would be extremely damaging for Scottish firms and for business across the UK.
"It is also essential that we safeguard our ability to enter into and implement trade deals or other international obligations. That is what we are talking about when we say we need common frameworks.
"But equally, we are clear that we will devolve powers unless there is a reason not to."
Highlands and Islands MSP Maree Todd, SNP,countered that failing to devolve agriculture powers directly to the Scottish Parliament was a clear power grab and argued it would cost Scottish farmers and crofters E2bn in subsidies.
She said: "While the Scottish Government is not opposed in principle to agreeing UK-wide frameworks where powers are returning from Brussels, that must be agreed by mutual agreement.
"On the one hand, the Tories say Scotland should use its devolved powers to mitigate Westminster's welfare cuts, but on the other the ­­­­prospect of the Scottish Government using its powers to subsidise its own sheep farmers is somehow wrong.
"This is complete double standards and we need to put a stop to the Tories' continued attempts to centralise power in London to the detriment of our rural economy.
"It is clear the Tories cannot be trusted to act in the interests of Scotland's farmers and crofters."
Liberal Democrat Brexit spokesman Tom Brake said his party will also oppose the move.
He said: "This is indeed a power grab. The flexibility that different nation states have had is being taken away from them by the UK Government.
"If repatriation of powers from the EU leads to consolidation in the UK, we will oppose that."