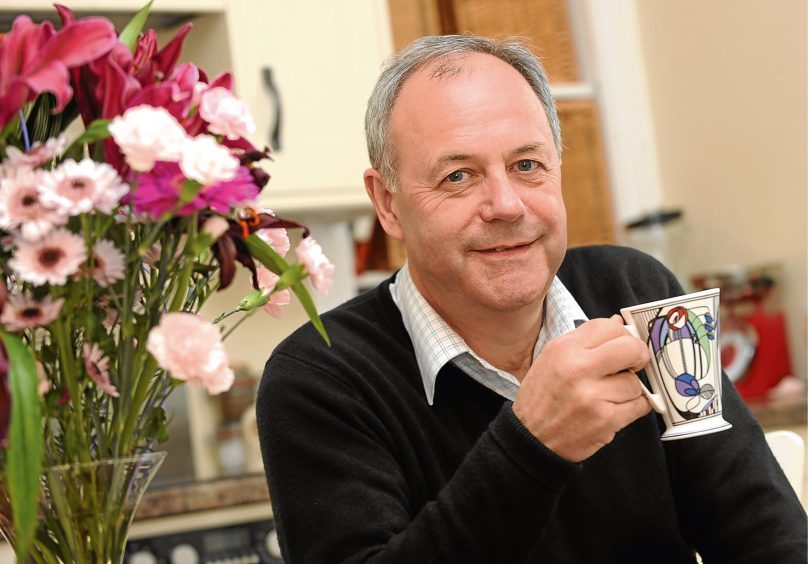 Tony Blair led tributes from across the political spectrum and beyond to former Labour MP Frank Doran, who died yesterday morning aged 68.
Mr Doran was the only MP ever to have represented Aberdeen South, Central and North constituencies and was widely recognised for his work on offshore safety after being profoundly moved by the Piper Alpha disaster.
Former prime minister Mr Blair said: "He was a good colleague of mine for many years, a deeply committed and passionate campaigner for social justice, gave long and dedicated service to parliament on behalf of Aberdeen and the country and was an insightful and shrewd judge of politics."
His words were echoed by political colleagues and rivals as well as senior figures in the oil and gas industry.
Aberdeen Lord Provost Barney Crockett said he had been shocked by the news and sent condolences to Mr Doran's widow, Dame Joan Ruddock, who stepped down as a Labour MP at the same time as her husband in 2015.
"He has been cared for very lovingly by his wife so we feel very much for them not having the time together in retirement you would reasonably have hoped for," Mr Crockett said.
"He did a huge amount, working tirelessly for the city and particularly on offshore safety and a lot of people owe their lives to his work."
Dame Anne Begg said Mr Doran, who has two sons, had taken her under his wing when she was first elected to Westminster in 1997 for Aberdeen South.
"He leaves a legacy of offshore safety because Piper Alpha had a profound effect on him but he was also very passionate about supporting contemporary dance in Aberdeen, pushing Aberdeeen forward for the City of Culture and supporting staff to find new work when the Richards factory closed," she said.
"He was very unassuming so people often did not realise he had been the driving force behind many improvements to the city."
Ross Thomson, who now holds Aberdeen South for the Conservatives, said he had "tremendous respect" for Mr Doran "who always put his constituents first".
Oil & Gas UK chief executive Deirdre Michie, added: "With his passing we lose a strong defender of the oil and gas industry and its workers."
Mr Doran, who studied law at the University of Dundee before working as a solicitor, served as the MP for Aberdeen South between 1987 and 1992, losing his seat to the Conservatives that year.
He was re-elected in Aberdeen Central constituency in 1997 and then Aberdeen North in 2005 after boundary changes. He served as shadow minister for energy and on the culture, media and sport select committee.
Paying tribute to her predecessor in the seat, SNP deputy Westminster leader Kirsty Blackman said he was "incredibly well respected across the House. He was a principled man, he helped a lot of people who are now my constituents and they often talk fondly about him."