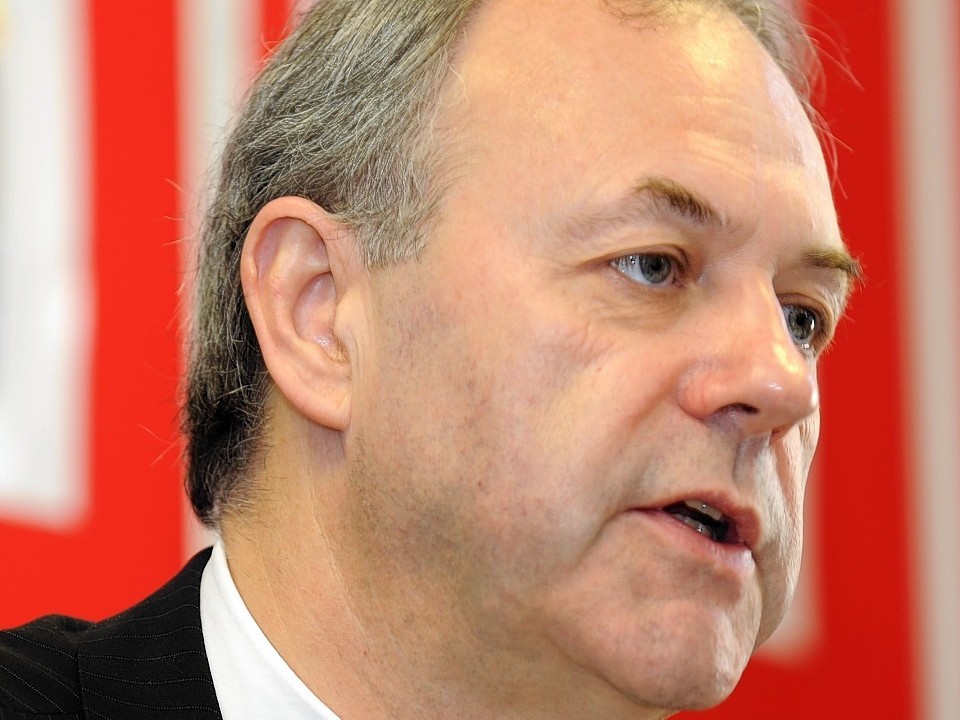 Frank Doran has been my friend and colleague for the last thirty years.
Like many people in Aberdeen and London, and across the wider Labour and trade union movement, I will miss him terribly.
Frank's judgement of people and issues was always sound, his commitment to the best interests of working people was at the core of his political values, his patience with people who were struggling with life was exemplary.
His political contribution was wide-ranging, but always consistent. He worked tirelessly to strengthen the links between the Labour Party and the trade unions at both local and national level. The same was true of his commitment to culture and the arts, both in Aberdeen and at Westminster. As a constituency MP, he was conscientious and diligent, and always aware of the bigger picture.
I first got to know Frank when he stood in the then Tory seat of Aberdeen South in 1987, and after his surprise victory I worked with him as his parliamentary researcher until 1992.
I came back from Westminster to work with Frank again when he was elected MP for Aberdeen Central in 1997, until I was elected as the first MSP for the same constituency two years later.
Frank retired in 2015 as MP for Aberdeen North, having represented all three city constituencies over three decades, in both government and opposition.
Perhaps Frank's finest hour as a local MP came following the Piper Alpha disaster in 1988.
While the region and the industry were still reeling from the worst catastrophe in the 50 years of the North Sea oil and gas industry, Frank set to work to do what he could to make sure such a thing would never happen again.
His leading role in support of the Piper Alpha Families and Survivors Association helped that group of oil workers, bereaved parents and widows to turn their anger and grief into solid steps forward in offshore safety, ensuring that the workers as well as the industry were heeded in the Cullen inquiry and the Government actions that followed.
Others might have been content to point the finger of blame or to focus on financial compensation for the victims of the disaster.
Frank Doran was prepared to work in many different ways at once; supporting the rapid growth of offshore trade unionism, putting his legal background to good use in drawing up the necessary constitution for the families' association while lobbying Tory Ministers to persuade them to enable and not obstruct the kind of fundamental change the offshore industry needed to make.
In his second spell as an Aberdeen MP, from 1997 to 2015, Frank Doran continued to champion workers' rights in general and offshore workers in particular, for example leading calls for a public inquiry into helicopter safety after lives were lost in helicopter disasters in recent years.
At a time when more and more policy responsibilities in Scotland were transferred from Westminster to Holyrood, he made sure that Aberdeen issues were never off the agenda for UK Ministers, whether in a Labour or a Tory-led Government.
Many constituents across Aberdeen have had the benefit of Frank's support in the last thirty years, and many good causes in the city have enjoyed his backing too.
He helped many to realise the great potential the city has in its cultural life, and was always ready with good advice and excellent networks of contacts for those trying to realise that potential.
Frank Doran was born in Edinburgh, worked as a young lawyer in Dundee and then represented Aberdeen, dividing his time between Aberdeen and London. His family, friends and colleagues across Scotland and the Labour movement have all been enriched by his positive and generous attitude to life, and many of us have learned from him a great deal.
The saddest thing in Frank's life is that it has ended so soon after his well-earned retirement.