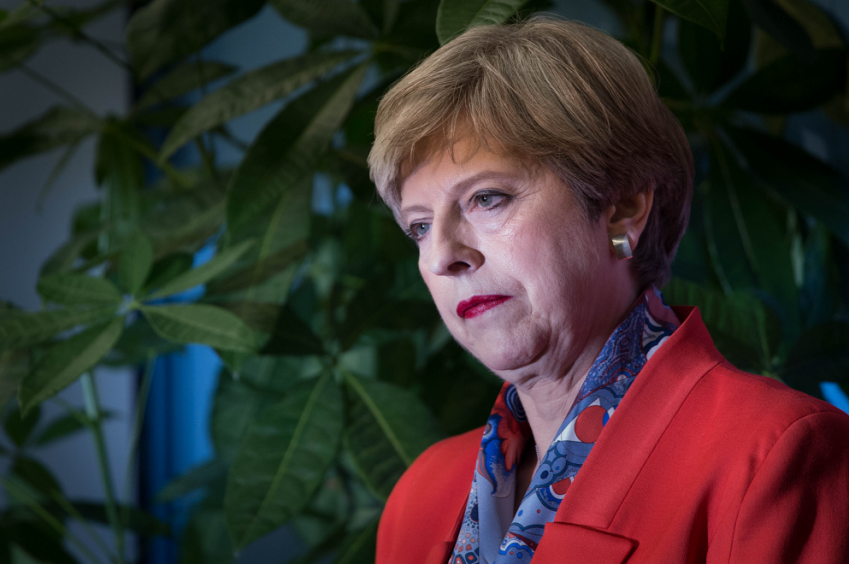 The prime minister was warned three times about the sexual abuse scandal now boiling over at Westminster, it was claimed yesterday.
A list of 36 Conservative MPs alleged to have behaved improperly, seen by the Press and Journal, started circulating over the weekend and led to junior trade minister Mark Garnier and ex-cabinet minister Stephen Crabb being identified, although they both deny any wrongdoing.
Yesterday de facto deputy prime minister Damian Green was also named and accused of being "handsy at parties", an allegation he strenuously denies and has instructed lawyers to defend him from.
And Labour was rocked as party activist Bex Bailey said she had been raped at a political event but was told not to report the attack by a party official.
As the fallout grew, Theresa May wrote to all party leaders asking them to meet her and help set up a "common, transparent and independent grievance procedure" for everyone working at Westminster.
But, during PMQs, Labour MP Lisa Nandy took the premier to task for failing to act as far back as 2014, when she questioned the then home secretary about whips using sex scandals to control MPs rather than reporting them to the authorities.
Ms Nandy said: "I thank the Prime Minister for her opening words on the horrific revelations this week, but can I say to her that, three years ago, I brought evidence to her in this house that whips had used information about sexual abuse to demand loyalty from MPs.
"I brought that information to her in this house and I warned her at the time that, unless real action was taken, we risked repeating those injustices again today.
"On three occasions, I asked her to act and on three occasions she did not, so can I ask her: in this of all weeks, for the fourth time, will she finally take concrete action to tackle this?"
Mrs May said she would "look back" over the questions and stressed allegations of a criminal nature should always be reported to the police,
She added: "I am very clear we will take action against those where there are allegations that we see and the evidence is there that there has been misconduct.
"We want people in this place to be able to feel confident to bring forward cases, and we need to ensure that those cases are dealt with in a way that people can have confidence on both sides that they will be properly investigated.
"That means I want to see a good process in this parliament, so that people do not feel that they have to go through a party political process to have their allegations considered."
Party leaders, including Labour's Jeremy Corbyn and the SNP's Ian Blackford, agreed to meet on Monday night.
Speaking after PMQs, a Downing Street spokesman refused to say Mrs May still had confidence in Mr Green, Mr Crabb or Mr Garnier.
He said: "She has confidence in the work of her government and ministers are getting on with their jobs.
"We want investigations to be speedy and thorough."
A spokesman for Jeremy Corbyn stopped short of saying Mr Green should stand down during the investigation but said there needed to be "effective protection and effective procedures". He questioned whether an internal investigation by cabinet Secretary Sir Jeremy Heywood would be independent enough.
He said: "I think there are very clear questions about whether that is an effective procedure to deal with these allegations."
The spokesman also confirmed Mr Corbyn's office had been in touch with Ms Bailey about her allegation of rape to launch an investigation and would be appointing an independent legal expert.
He said: "She has shown enormous courage in speaking out and she deserves and will be met with the support and solidarity she needs, deserves and has a right to expect.
"We will take whatever action is necessary and we take all these allegations extremely seriously."