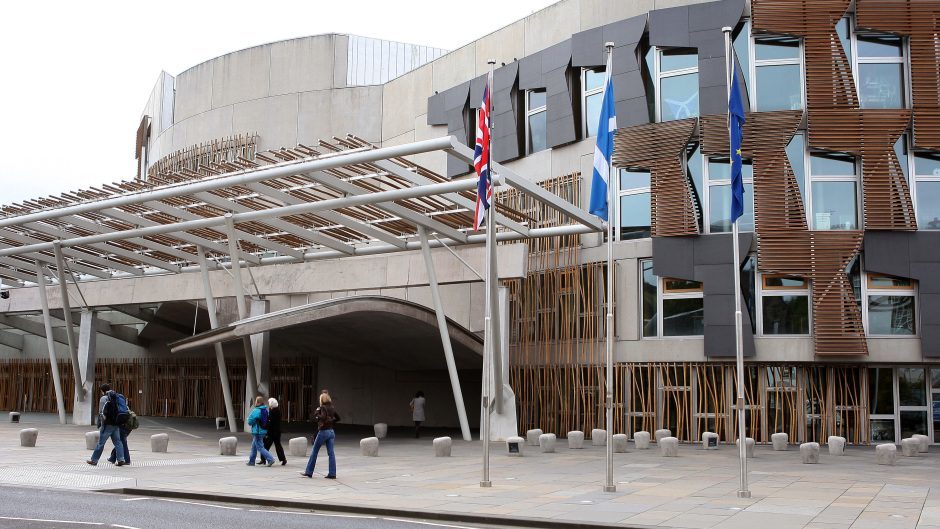 Four calls were made to the Scottish Parliament's new sex harassment hotline in the three days since it was established.
Parliamentary authorities revealed that by Wednesday evening, the service had been used four times by people seeking help.
The advice line for workers and politicians was launched at 9am on Monday after allegations of sexual harassment hit Holyrood.
The issue continued to dominate proceedings at the parliament yesterday, with a committee of MSPs deciding to hold an inquiry into the procedures and rules governing complaints of sexual harassment.
The Standards, Procedures and Public Appointments Committee agreed to look at how allegations of sleaze and sexual misconduct are handled, and will examine the MSP code of conduct.
The highest profile political casualty of the scandal north of the border has been Aberdeen Donside MSP Mark McDonald, who quit his role as childcare minister last weekend after a complaint was made about a text message he sent to a woman.
Nicola Sturgeon was quizzed by Labour on whether Mr McDonald should remain as a constituency MSP during first minister's questions yesterday.
Jackie Baillie asked: "If the standard of someone's behaviour is not good enough for them to remain a minister, how can it be good enough for a member of the Scottish Parliament?"
The SNP leader responded: "Jackie Baillie is referring to the situation with Mark McDonald. He did what John Swinney asked all men to do last week: he reflected on his behaviour.
"He came to the conclusion that that behaviour—whatever he might have thought of it at the time—was not appropriate and, in my view, he did the right thing in resigning.
"I want to be clear that that behaviour was to do with language and not physical conduct.
"Although I think that it justified the step that Mark McDonald took, I want to make it clear that it was not language that would come anywhere close to requiring to be referred to the police. That context is important."