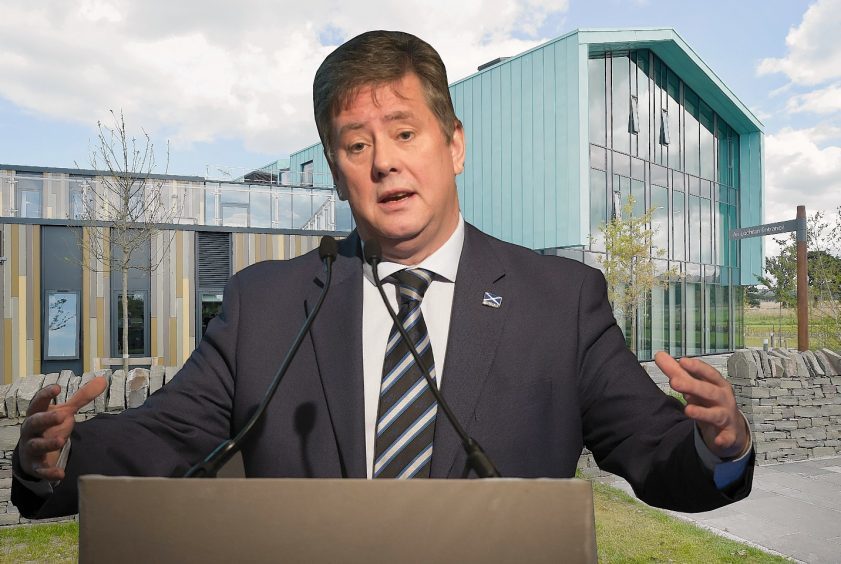 A controversial new board that will oversee Highlands and Islands Enterprise (HIE) and other agencies will meet for the first time next month.
Economy Secretary Keith Brown has confirmed the strategic board will convene in December, and every two months afterwards.
He added that its full membership would be revealed "imminently".
The Scottish Government faced heavy criticism after announcing plans last year to axe HIE's dedicated board and replace it with a new panel overseeing all of Scotland's skills and enterprise agencies.
Opposition parties united against the move and a series of former bosses of the agency backed the Press and Journal's "Keep HIE Local" campaign.
Mr Brown eventually performed a u-turn in March and agreed to keep the board, while still pressing ahead with the new national strategic panel.
The SNP minister admitted at the time that the P&J's campaign had helped force a rethink, and insisted that "nothing is changing" for HIE, even suggesting its remit could grow under the new set up.
But critics claimed the move would effectively end the independence of HIE and inevitably lead to "control from the centre".
Providing an update in response to a Holyrood question from Scottish Conservative MSP Dean Lockhart, Mr Brown said yesterday: "The Enterprise and Skills Strategic Board will meet for the first time in December and will seek to maximise the impact of the collective investment that is made in enterprise and skills development in Scotland, helping create the conditions needed to deliver inclusive growth.
"Once up and running, it is expected that the board will meet every two months."
First Minister Nicola Sturgeon announced in August that Nora Senior, UK chairwoman of communications giant Weber Shandwick and a former head of both the British Chambers of Commerce and Scottish Chambers of Commerce, had been appointed chairwoman of the new strategic board.
Mr Brown added: "Full membership of the board will be announced imminently.
"It will feature members with a wealth of business experience encompassing a broad range of sectors, sizes and locations, with additional representation covering further and higher education, research, trade unions, local authorities and the new South of Scotland Economic Partnership."