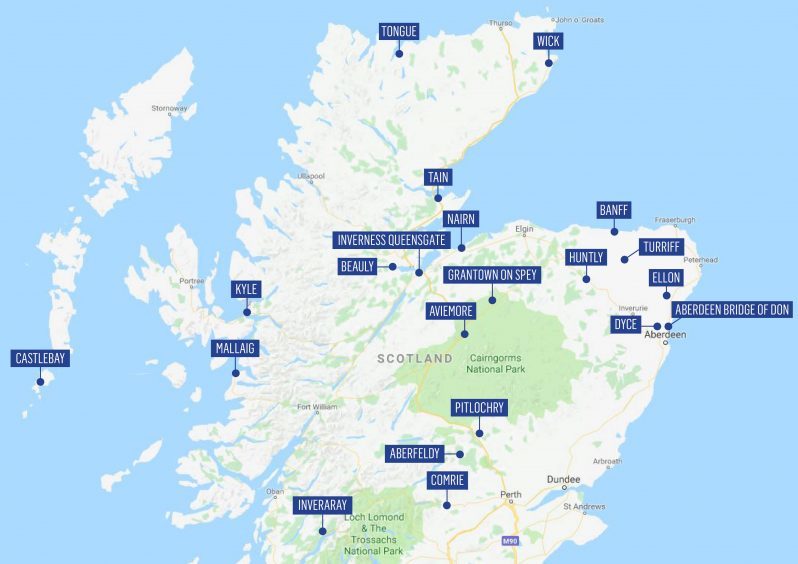 Banks were under fire in Holyrood yesterday for "totally deserting rural communities" and leaving remote customers facing journeys of more than an hour to their nearest branch.
Growing anger at the decision by RBS to shut 62 Scottish branches, including 18 in the north and north-east, sparked calls from MSPs for urgent action.
The issue was raised in the Scottish Parliament by Skye, Lochaber and Badenoch MSP Kate Forbes, who said her constituents in places such as Kyle, Mallaig, Beauly and Aviemore now face travelling huge distances.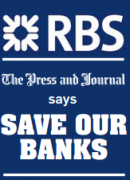 She said: "The announcement by RBS is just the latest in a series of announcements about branch closures in which we have seen banks totally deserting rural communities – including in my constituency – in which elderly people, cash-based businesses and rural residents have the most to lose."
RBS blamed the decision, which follow a recent round of closures by the Bank of Scotland, on a fall in customers at the counters and an increase in people using online services.
But north-east MSP Mike Rumbles said he had written to RBS bosses urging them to work with other business to save local services.
He said: "I am shocked by the shortsightedness of withdrawing high-street facilities from tens of thousands of businesses and individuals.
"I want to see the bank taking a leading role in our rural communities, building business hubs in our town centres and encouraging custom for themselves and other businesses."
Business Minister Paul Wheelhouse said he would "welcome" the move and had raised similar point with RBS.
He also branded proposals to close Barra's branch as "ludicrous", and confirmed that he had held talks with UK Government ministers this week.
"I spoke to Stephen Barclay, the economic secretary to the Treasury, yesterday afternoon to press the case for a guaranteed level of access to essential banking services.
"The UK Government has made it clear that it will not, despite its having a majority stake in the RBS, exercise any influence that it may have to support RBS's customers at this time.
"I appreciate that RBS does and must operate on a commercial basis. However, the UK Government, as the government with responsibility for regulation for the financial sector, has a duty to ensure that the banking system meets the needs of all users, whether they are in Aviemore, Beauly or other vital local communities across Scotland."
Aberdeenshire East MSP Gillian Martin, meanwhile, revealed she had written to local MP David Duguid asking him to lobby the Treasury to protect the Turriff branch.