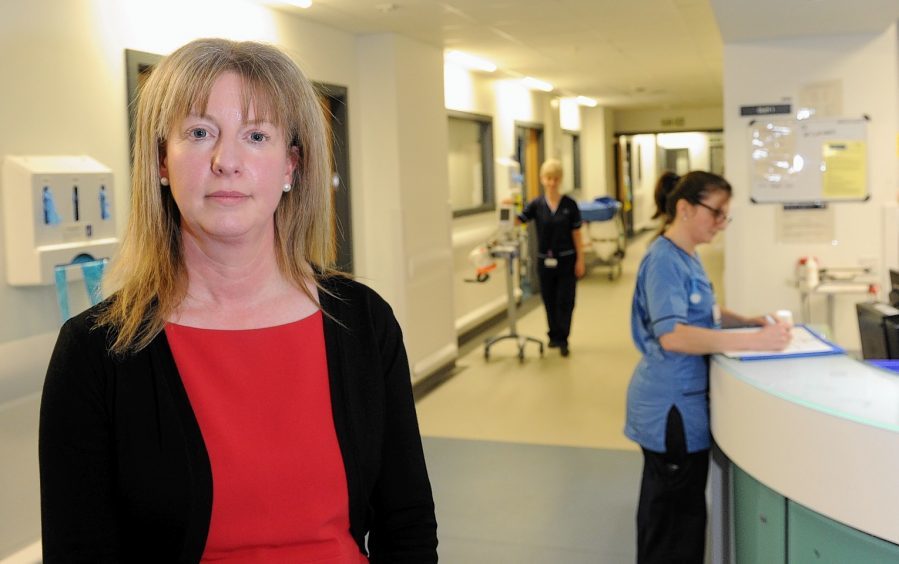 A new report has highlighted that no child bereavement counsellors, to support parents who have lost a child, are employed at any health boards in the north of Scotland.
Across Scotland, 10 out of 14 health boards do not employ a full-time, specialist counsellor – including NHS Grampian, Highland, Shetland, Orkney and Western Isles.
Instead, their current policy is to refer grieving parents to outside charities.
But now, Scottish Labour MSP Mary Fee is calling for the Scottish Government to invest in supporting those affected by still birth, miscarriage or infant death to take pressure off overloaded charities.
Ms Fee said: "Losing a baby is unimaginably tough for parents, and is one of the hardest things anybody could ever have to deal with.
"It is surely self-evident the health service should provide specialist counsellors for parents having to go through this kind of tragedy. This is the brutal reality of the under-staffing and under-resourcing of our NHS under the SNP.
"Labour has set up a workforce commission, made up of independent experts, which will examine solutions to the staffing crisis in our NHS.
"It is only with radical action that we can create a health service that works for the many."
NHS Grampian signposts people to Grampian Bereavement Network or the Sunrise Partnership.
NHS Highland does not have a bereavement counsellor, but does have a bereavement officer to help with paperwork and refers people to the NHS Highland Chaplain, Simba or the Crocus Group.
NHS Orkney does not employ any child bereavement counsellors, and neither does NHS Shetland – which refers people to Shetland Bereavement Support Service – nor NHS Western Isles, which refers members of the public to a chaplaincy team.
Esewhere, NHS Lanarkshire has one child bereavement counsellor who has had 489 referrals due to miscarriage, stillbirth and neonatal death since 2012.
Health Secretary Shona Robison praised the services available through charity groups.
She said: "Any miscarriage, stillbirth or loss of a baby is a tragedy for the family involved and our sympathies are always with them.
"The Scottish Government fully recognises the important work that Sands UK, SiMBA, Sands Lothian, Bliss, SCIM and the Scottish Cot Death Trust undertake throughout Scotland in supporting bereaved families."