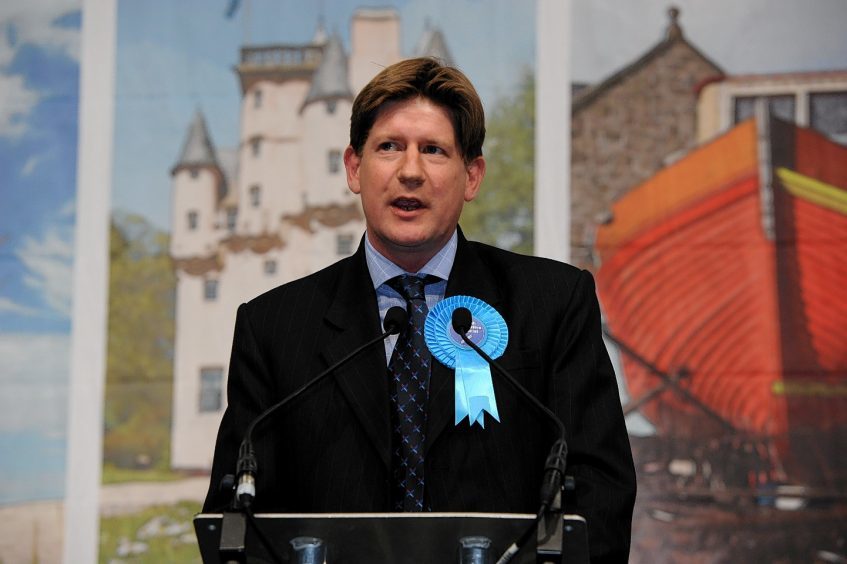 A string of north and north-east MSPs are facing a backlash over their second jobs – with one potentially topping up their Holyrood salary by the equivalent of £14,000 per day.
Conservative Alexander Burnett, who represents Aberdeenshire West, has revealed that his firm AJA Burnett Estate could turn over more than £170,000 this year.
When declaring his outside income to the Scottish parliament, he added that he only expects to spend "zero to one day" per month on the property leasing and forestry business.
In addition, he is also expected to receive up to £2,000 from the profits of property investment firm St Andrew Street Development and £6,273 plus private health insurance as a director of housing company North Banchory.
Mr Burnett anticipates spending less than 24 working days per year on all of these secondary interests.
On top of these, he receives an annual salary of £61,778 for his duties as a Scottish parliamentarian, but a party spokesman said: "None of this impacts on his ability as an MSP."
Last year Mr Burnett reported that he was expecting his estate to turn over around £120,000.
The Scottish Conservative spokesman added: "The profits and losses of [AJA Burnett Estate] fluctuate each year and Alexander Burnett has amended his register accordingly."
Several other MSPs have also been criticised for holding second jobs in addition to their parliamentary duties.
Highlands and Islands Conservative Edward Mountain has confirmed that his business interests could amount to upwards of £50,000 this year, of which he would be entitled a portion.
While Oban-based Tory Donald Cameron, who holds two non-executive directorships, could receive as much as £55,000 for attending 10 board meetings spread across five days in the year.
Labour MSP Neil Findlay said: "We need robust legislation to end this double-jobbing scandal.
"This is more evidence of Tory politicians seeing parliament as nothing more than a way to pass the time while they coin it in from their business interests."