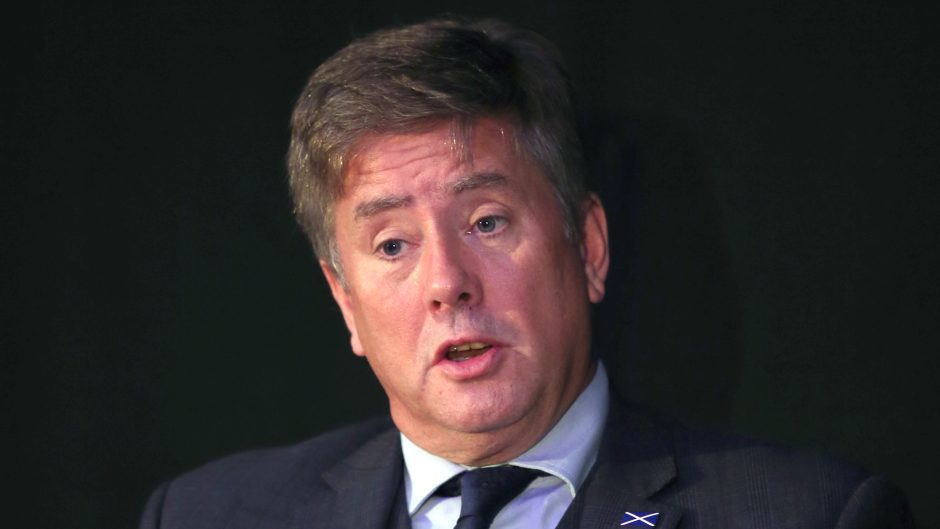 Economy Secretary Keith Brown has revealed that sections of Aberdeen's new bypass could be opened earlier than planned – but he was unable to confirm whether the full road would be completed on schedule.
The SNP minister said that talks were under way "to see what date we can get for the completion of all parts of the road" as he was repeatedly questioned yesterday on the timetable for finally finishing the Aberdeen Western Peripheral Route (AWPR).
And a Transport Scotland chief admitted it would be "naïve" to think the collapse of construction giant Carillion, one of the project's three key contractors, would not have an "impact" on the £745million road.
Giving evidence at Holyrood's connectivity committee, Mr Brown revealed that about half of the 76 Carillion directly-employed AWPR workers had been transferred to the other two contractors, Balfour Beatty and Galliford Try, and that there was a "strong expectation that far more will be taken on".
Quizzed on whether he could guarantee that the AWPR would be open by the end of May, the economy secretary said: "No, I think I have to go back to the statement I made, which is that we have to discuss with the contractor.
"That's still our intention, and we have no intention of trying to change that date. If we can get it done within that date, then that's what we intend to do.
"What we're actually discussing is some of the roads being opened earlier than the date you mentioned, and to see what date we can get for the completion of all parts of the road."
He added: "That's the discussion we're having, and until we've had that discussion, and to what amount any further consequences there might be from the Carillion fall-out for the supply chain, then we've not able to give a definitive date."
Meanwhile, Michelle Rennie, Transport Scotland's director of major transport infrastructure projects, said: "In terms of the completion date we're still working to the same programme that we were always working to, but the announcement about Carillion last week was a blow to the construction industry in the UK, never mind the AWPR project.
"So it would be naïve to think that there won't be any impact on the AWPR project. As Mr Brown said, from a contractual perspective there is no automatic right to any additional time, but what we are doing is discussing with the contractor what elements of the scheme he can open as quickly as he can.
"We will then look at what other impact, if any, that there might be on the programme for final completion."
Speaking afterwards, north-east Conservative MSP Peter Chapman said he had "severe doubts" that the 36-mile road would be completed this spring as planned.
"People in the north-east have waited a long time for this road, and it has caused a lot of disruption. They deserve an honest explanation for where we stand, and when this project is likely to be completed," he added.
North-east Liberal Democrat MSP Mike Rumbles said: "The cabinet secretary's statement today did nothing but sow confusion over the opening date for the AWPR."
Meanwhile work on the £6billion dualling of the A9 and A96 roads remains on track to be delivered on schedule, Mr Brown said yesterday.
The economy secretary said the Inverness to Perth and Inverness to Aberdeen routes should still be completed by 2025 and 2030 respectively.
Giving evidence to Holyrood's connectivity committee, the minister said: "We have been specific about 2025 (for the A9) and there's nothing that has changed – that is our intention. Or in relation to the A96, the year 2030.
"Actually some people said when we first announced that about how far away it seemed, but if you look at the processes you have to go through, in terms of PLIs (public local inquiries) and so on, that is actually quite a tight timescale and always was. We said so at the time.
"There's nothing as things stand to currently change our mind on those target dates."