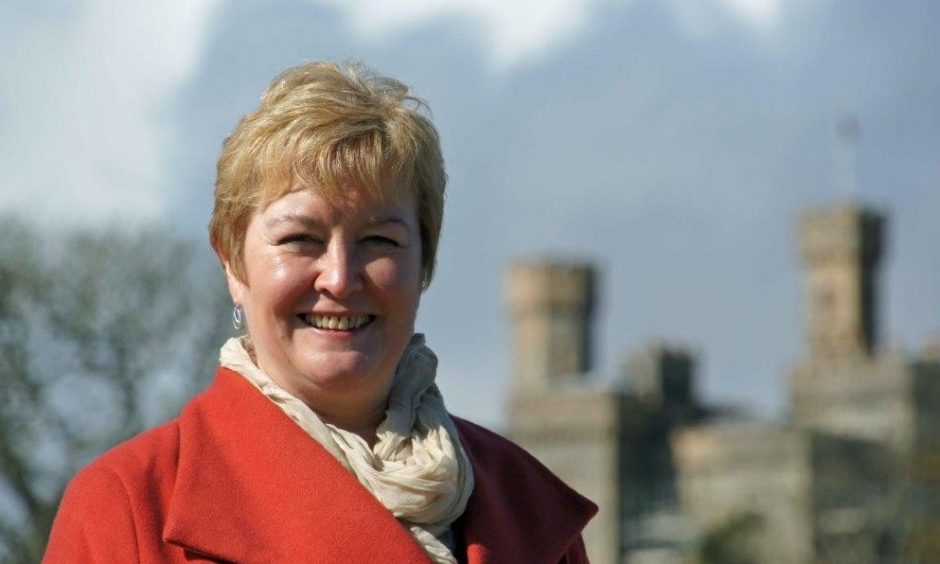 The Scottish budget is going to be debated in the parliament next week – this is a worrying time for those who depend on public services.
Already I am hearing from councils about the cuts they are being forced to consider to deal with austerity, which has been forced on them by both our Scottish and Westminster governments.
We are already seeing schools coming under threat of closure due to a lack of teachers and now we are seeing a move to take teaching assistants out of the class room.
Removing teaching assistants will have a damaging effect on both our children and our teachers.
It means, undoubtedly, that children with special needs will fall behind and the whole class will suffer as teachers will be torn between who to support first.
This is placing our teachers in an impossible position as they wrestle with their decisions on who to prioritise for support.
It's not an easy task for our councillors either as they make the decisions on where the cuts will fall based on the decreasing levels of funding they are being given from government.
The recent bad weather has meant many of our councils are now over budget with road clearance.
Halfway through winter, this is deeply worrying and it will impact going forward.
We see roads and footpaths not being properly gritted as councils struggle to provide services with the reducing budgets they are being handed.
Lack of gritting in turn puts more pressure on our already stretched NHS as people experience falls and head to A&E for treatment.
It also has a knock-on social effect on our communities. When pavements are not gritted properly, it discourages our elderly or infirm neighbours from leaving the house to pick up their milk or the newspaper.
It creates social isolation, an increasing problem in today's world.
For our elderly, social interaction is almost as important as being fed.
Loneliness is not something that only affects elderly people however.
It can affect people of all ages and genders and we should all bear that in mind when we go through our busy lives and offer a helping hand, or a kind word to someone who may be feeling vulnerable.
As happens every year after bad snow, the potholes are starting to appear in huge numbers. Councils need to be properly funded so that these necessary repairs to our roads infrastructure can be carried out before they get even worse.
We really need to call a halt to these cuts and make sure that those who depend on public services have access to them.
Too often we hear of people suffering because of a lack of services.
Frankly we cannot have Scandinavian-style services paid for by American tax rates. We need to get the balance right between taxation and services. The two are absolutely linked.
We all benefit from good services – let's make sure we contribute the money to afford them.
Equal pay for all regardless of gender
I am delighted to have been appointed Scottish Labour business manager, and spokeswoman for women and equalities in Richard Leonard's new shadow Cabinet team.
The business manager role is very demanding but I am adjusting to the new routine. I now sit on the parliament's business bureau where I am the only woman. The bureau plans the weekly debates of the parliament, with representatives from the other political parties.
As spokeswoman for women and equalities I will have a better platform to campaign on issues about which I have long been passionate.
In the area of employment, I want to see equal access to work opportunities and pay for all, regardless of gender, race or disability.
Alongside trade unions I will campaign against "gendered pay" which consistently undervalues the work of women. My first step will be to encourage the private sector to review pay so big companies are accountable for their treatment of female employees.
Recently, prominent stories about sexual harassment have come to light in the press.
Although encouraging that victims feel able to speak out, it is important that our justice system treats them fairly and their claims are taken seriously.
I look forward to using my new roles to fight for a better Scotland.
Key speakers suffered travel delays
We were delighted to have the new Scottish Labour leader, Richard Leonard, address our Highlands and islands Labour conference in Inverness last weekend.
It was a packed event with Labour party members from throughout the region coming together to discuss our priorities and ideas going forward.
High on the agenda was the need to improve public transport services throughout the region with suggestions on how to tackle this being put forward. It was a great debate which produced lots of good policy ideas that will be fed into the party on a national basis.
The irony though was two of our keynote speakers suffered delays with travel getting to and from the conference. After giving an informative and thought-provoking address on local government to conference, Dave Watson of Unison, was delayed for 40 minutes going home on a train that had no heating.
Richard Leonard, who was delayed by an hour getting there, gave a rousing address to members, before being delayed for another hour on the way south again.
Enough said. Our public transport desperately needs increased investment in all areas but none more so than in the Highlands and islands.
The Scottish Government needs to start listening and properly funding these essential lifeline services in the north.