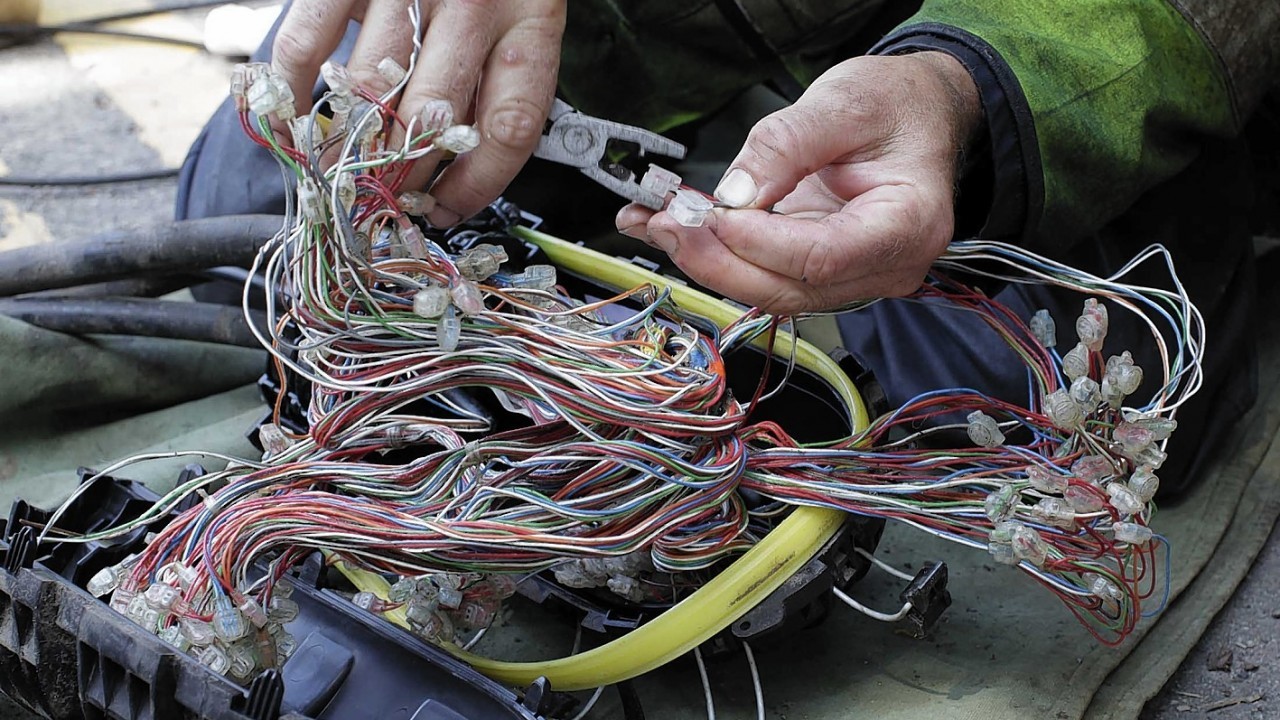 New figures have confirmed that communities across the north and north-east suffer from the lowest levels of superfast broadband access in Britain.
The latest data from Think Broadband suggests Scottish Government ministers will face a significant challenge to meet its target of extending superfast access to 100% of homes and businesses in Scotland by the end of 2021.
Just 70% of premises in the Orkney and Shetland constituency, Ross, Skye and Lochaber, and the Western Isles seat are currently able to connect to broadband with speeds of more than 24-mbps.
The three areas had the lowest levels of coverage in Scotland, and made the top 10 worst covered communities in the UK, while Caithness, Sutherland and Easter Ross is 14th on the list, at 76.2%.
West Aberdeenshire and Kincardine has the poorest access rates in the north-east, at 79.5%, while Banff and Buchan is at 81.6%, Gordon has 82.2%, Moray is at 85.3%, and Inverness, Nairn, Badenoch and Strathspey has 86.5% coverage.
The only constituencies in the area to meet the UK Government's 95% target were Aberdeen North and Aberdeen South, while all the others were well below the Scottish average of 93.4%.
The SNP and Conservatives have been at loggerheads in recent months over the delivery of broadband north of the border.
UK ministers confirmed in November that they were taking the responsibility for broadband away from the Scottish Government because they were "three years behind the fastest English local authorities in contracting for their roll-out".
But the Scottish Government has now pledged £600million to deliver "the biggest public investment ever made in a UK broadband project", while committing to 100% coverage by 2021.
Last night, Conservative MP Andrew Bowie said: "The SNP cannot be trusted to deliver for all of Scotland, and for too long have been letting down the country and my constituents in West Aberdeenshire and Kincardine.
"Today's figures reveal that my constituency has only achieved 79.5% of premises covered by superfast broadband access, which is just not good enough."
A Scottish Government spokesman said: "Despite the considerably greater geographical challenges in Scotland, Recent Ofcom figures show superfast coverage north of the border has increased at a much higher rate than the UK as a whole.
"According to Think Broadband, the source of the UK Government's figures, the digital divide has closed down immensely.
"We have pledged to extend superfast access to 100% of premises in Scotland by the end of 2021 – a commitment the UK Government has chosen not to match."