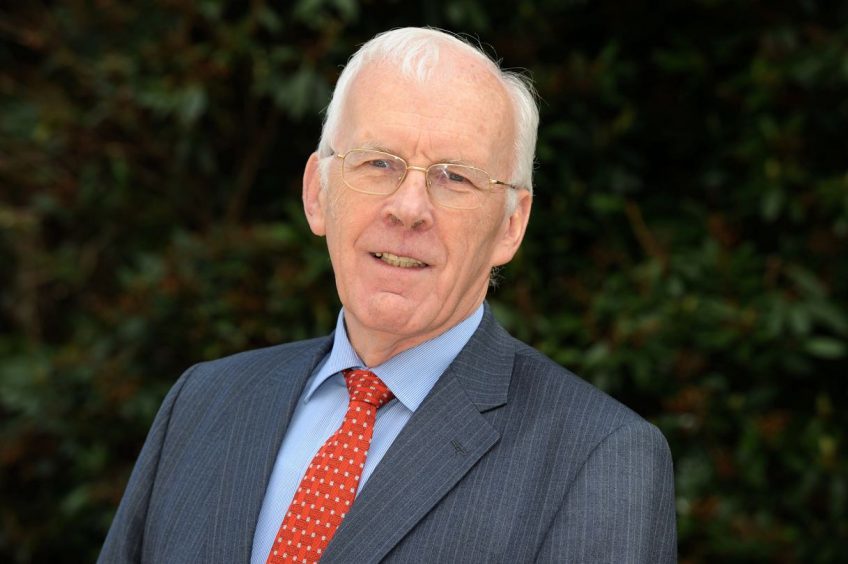 Philanthropist Sir Ian Wood has warned that the Oxfam scandal must not become an excuse to slash the UK's foreign aid budget.
The Aberdeen-based oil tycoon said it was right to "root out" systemic abuse by humanitarian workers, describing such behavior as "completely unacceptable".
But with ministers facing calls from critics to end the commitment to spend 0.7% of national wealth on overseas development, he cautioned: "Don't throw the baby out with the bath water".
Sir Ian's plea came with Oxfam came under mounting pressure over claims bosses repeatedly exploited women and girls for sex in countries where they were employed to provide aid, and concerns raised about a rotten culture across the sector.
Hollywood star Minnie Driver yesterday quit as an Oxfam ambassador and the charity also faces a challenge to hang on to major corporate partners.
International Development Secretary Penny Mordaunt said Oxfam failed to show "moral leadership" or to properly inform donors, regulators and prosecutors about the actions of its workers.
She warned international aid chiefs gathered for a conference in Stockholm they need to get their house in order or lose their funding.
Sir Ian, whose Wood Foundation works with DfID on venture philanthropy projects in Africa, said he would "back any measure" to tackle exploitation.
But he insisted the political push to cut foreign aid led by Conservative MP Jacob Rees-Mogg must be resisted.
"Don't throw the baby out with the bath water," he said.
"We absolutely must root out any areas where there have been systemic, ongoing abuses taking place because it is completely unacceptable."
But he said it was wrong to use tragic circumstances like issues of sexual exploitation to call for the foreign aid budget to be cut.
He said: "The 0.7% aid budget across the world is unquestionably essential because that funding has a massive impact on parts of the world – half the global population – living in completely unacceptable poverty.
"People like Mr Rees-Mogg should ask themselves whether we really have no responsibility for the many other people in the world.
"We should all feel responsibility for our fellow man — this is the mark of a civilised and successful nation that is able to look outwards and see that circumstances elsewhere are, in some cases, absolutely horrific.
"A nation like the UK absolutely should be prepared to accept the fact other parts of the world are nothing like as lucky and privileged as we are and that is our prime responsibility. We cannot just box ourselves off."
Sir Ian Wood said he had not worked with Oxfam or similar charities as his work was in the venture philanthropic sector, working to "help people stand on their own feet rather than giving handouts".
Last week the Press and Journal reported from Rwanda where the foundation, which he chairs, has played a key role in the transformation of the national tea industry.
The Aberdonian said he was not aware of any exploitative behaviour, or a culture where people would turn a blind eye to exploitation or alleged corruption, in the Wood Foundation or the wider venture philanthropy sector.
"I am not aware of that," he said. "Generally people working in the charitable world are a particular type of person and they want to do good because our charities overseas are dealing with highly vulnerable people who need help, not exploitation.
"The DfID I know does a huge amount of good across the world and they are absolutely ethical and very concerned about these issues.
"The big problem with corruption arises when people give money to charities that may not have a strong presence in a country but DfID has offices in every country and is very well-informed."