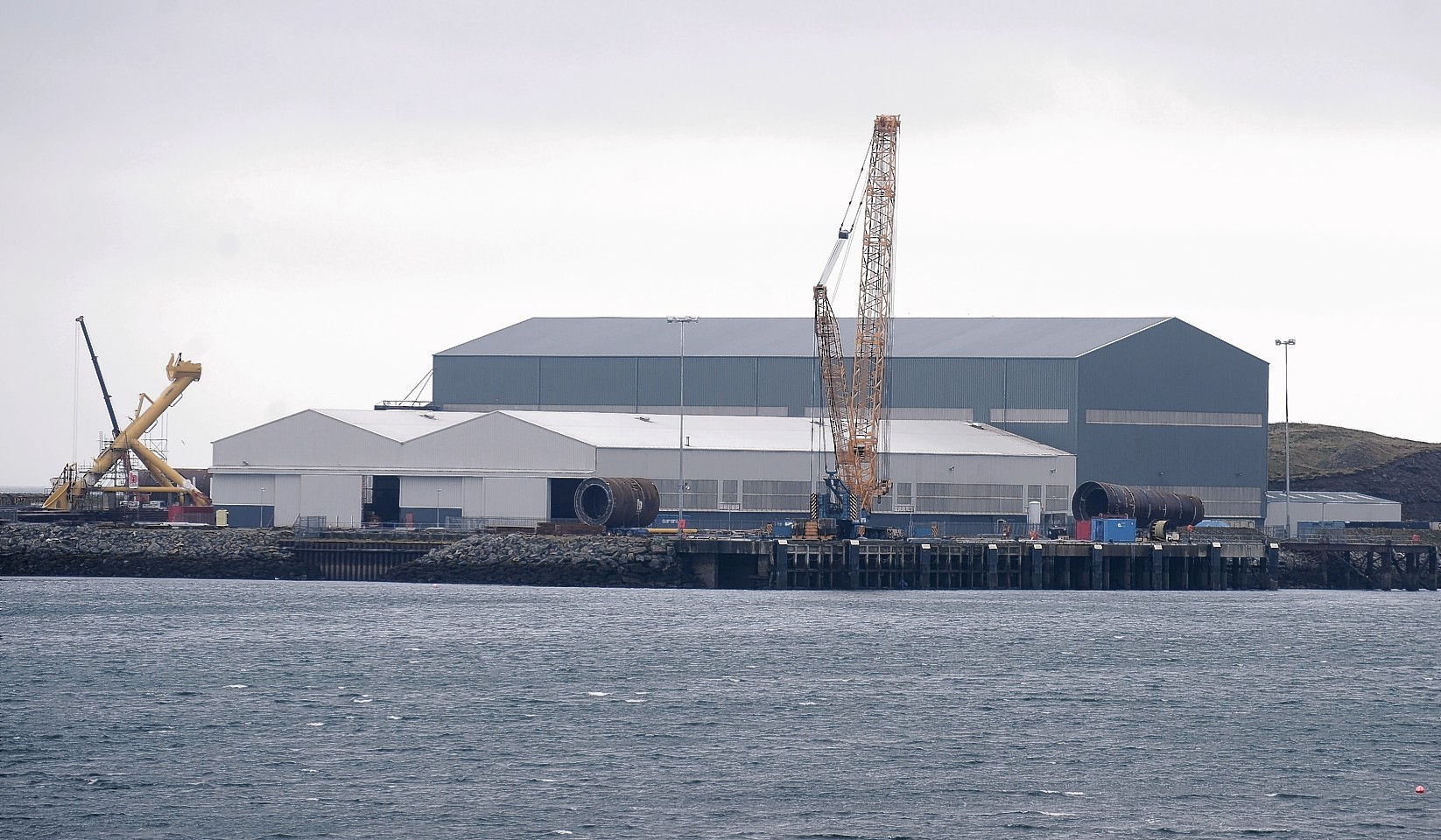 Economy Secretary Keith Brown has raised hopes that major contracts and new investment could soon revive the near-deserted Arnish yard on Lewis.
The SNP minister pledged that the Holyrood government was working to ensure the site "can remain a place of employment" and hinted that a cash injection could be on the way.
MSPs heard from Highlands and islands representative Rhoda Grant that just two employees remained at Arnish, down from 160 three months ago, keeping the yard running on a "care and maintenance" basis only.
Former staff were among the first of the 260 BiFab workers hit with redundancy notices as work linked to the Beatrice offshore windfarm in the Moray Firth neared completion.
Highlands and Islands Enterprise has invested £23million in Arnish Business Park, part of which is the BiFab yard, and Labour MSP Ms Grant urged ministers to protect publicly-owned equipment and ensure there was "adequate staffing" to do that.
Responding in the Scottish Parliament, Mr Brown said: "I will, of course, ensure that that is the case.
"We have had discussions with the management at BiFab and with the trade unions, who are very active in Arnish on that issue.
"The reduction in staff would have happened regardless of the package that was put in place in November as the contract was wound down.
"We are trying to make sure that Arnish can remain a place of employment and to see how we can bring more money in to improve the infrastructure even further.
"Rhoda Grant makes a point about the public investment that has been made in Arnish already. We want to capitalise on that."
Green MSP Mark Ruskell quizzed the minister on the implications of failing to secure the kind of inward investment suggested.
Mr Brown said: "Our efforts are going first towards getting the inward investment that Mark Ruskell talks about, which is absolutely crucial.
"Secondly, we are seeing whether we can get some of the available contract opportunities won by BiFab, within, of course, the rules by which we are bound.
"In the event that those efforts do not succeed – I am not trying to avoid looking at that possibility – Mark Ruskell is quite right to say that we should be examining, as we are, what opportunities there are for upskilling and further training of the workforce and what other work might be able to be done at the yard to improve the infrastructure there."