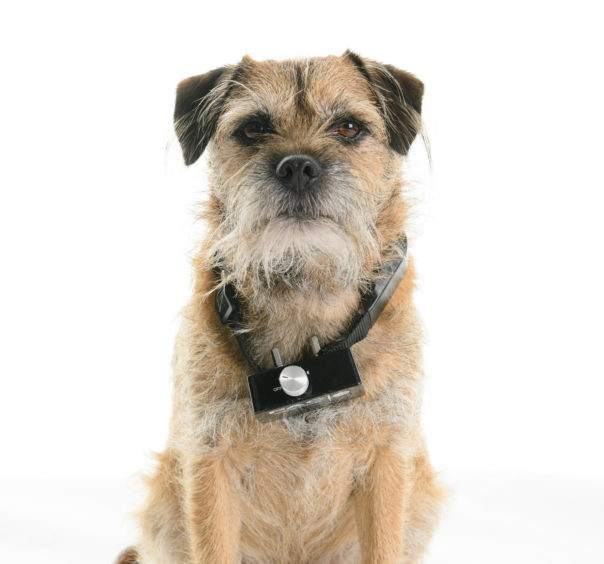 Any climb-down on plans for a total ban on electric shock collars for pets would be "shameful", Lib Dem MP Tim Farron has said.
Aberdeen South MP Ross Thomson has led the campaign to ban electric shock collars but Environment Secretary Michael Gove suggested an exemption on electric shock fences could still be made.
In an exchange in the House of Commons, Conservative MP John Hayes asked Mr Gove to "stand alongside friends of felines" by providing an exemption.
"A cruel wind may be blowing for the thousands of cat owners who put protective fencing in place to stop their much-loved pets joining the hundreds of thousands that are killed by cars on our roads each year," Mr Hayes said.
Mr Gove, who has just finished a consultation on the issue, responded "cruelty towards any living thing" would not be tolerated and calls for an exemption were being "reflected on carefully".
He said: "Mr Hayes raises another important point in that containment fences can play a valuable role in ensuring that individual animals, dogs and cats, can roam free in the domestic environment in which they are loved and cared for."
But Mr Farron said dropping plans for a complete ban would go against expert research showing the use of shock collars for dogs and cats is "painful and wholly unnecessary".
He said: "Michael Gove marched the government to the top of the hill on this issue, only to shamefully march back down with his tail tucked between his legs.
"It is deeply disappointing the Tories have ruled out an outright ban. Campaigners will be let down, and no doubt many of the government's own backbenchers too."
Mr Thomson said he did not want to pre-empt the outcome of the consultation on shock collars, which closed last night, but vowed to continue pushing for a complete ban.
"I have been clear from the outset that I want to see an outright ban on these devices," he said.
"Michael Gove has been clear this Conservative government wants to introduce legislation to address the suffering of animals from these cruel and punishing devices.
"That is exactly what I have been pushing for and I will continue to do so."