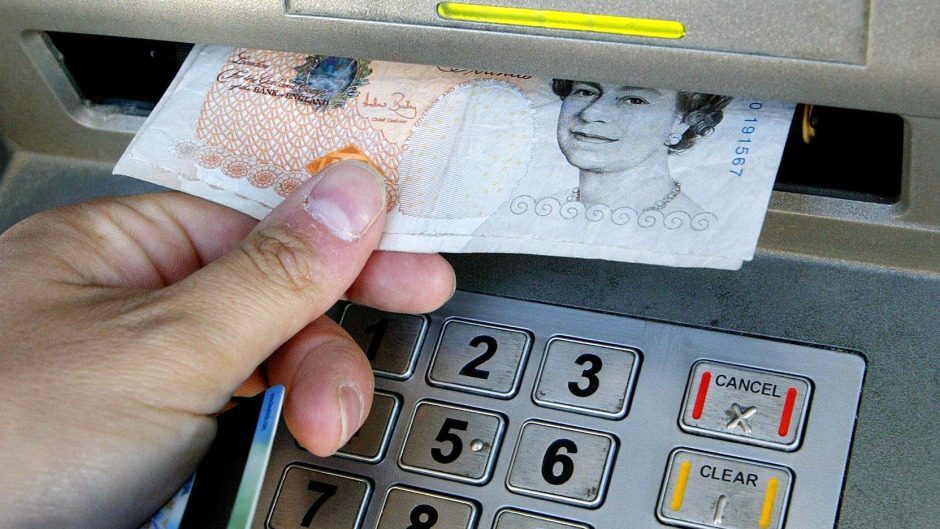 The threat to thousands of rural cash machines will be investigated by MPs next week.
Westminster's Scottish affairs committee will examine the long-term future of Scotland's cash machine network, particularly in rural areas, in light of proposals to change the way it is funded.
A reduction in fees paid by banks to fund the network, from 25p to 20p per withdrawal, has been announced by LINK, which is responsible for 82% of all UK cash machine withdrawals.
Link has said the change is designed to maintain and re-balance the UK's cash machine network and has included measures designed to incentivise provision for rural and less affluent areas, removing fees and increasing subsidies for machines in poorly-served areas.
But committee chairman Pete Wishart said there are concerns the proposals have been driven by pressure from banks to reduce costs and don't reflect the needs of consumers, with the Federation of Small Businesses warning that the proposals risked the closure of thousands of free-to-use cash machines.
"There are concerns the proposed changes to these fees could cause the loss of thousands of free-to-use machines," he said. "While alternatives to cash are becoming more common, going cashless simply isn't feasible for many people.
"In rural and urban areas, quick and easy access to cash remains a vital resource and is essential to the health of the local economy.
"However, even now, in major towns and cities as well as the countryside, it can be all too difficult to access cash."
The session on Tuesday will hear from the chief executive of Link as well as service providers and consumer groups to gauge the impact of the plans.