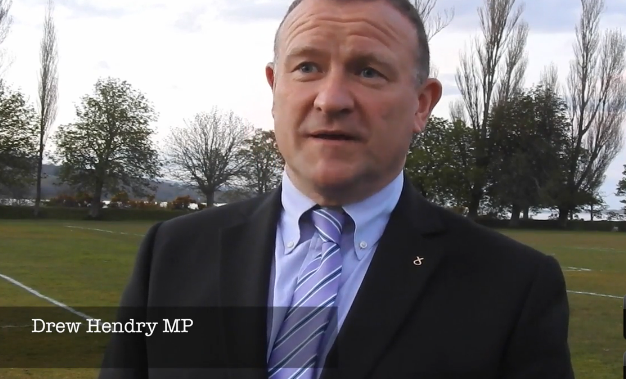 The Scottish Government could be hit with a £1 million bill for making it easier for claimants to budget with Universal Credit welfare payments.
Anti-poverty campaigners called for two changes to be made to the system – for fortnightly payments instead of monthly and for housing benefits to be paid directly to landlords.
The Scottish Parliament supported these changes to the new welfare system north of the border but must reimburse the UK Government's Department for Work and Pensions (DWP) for administration costs, with a fee of £2.50 per transaction.
Audit Scotland analysis showed the transaction costs in 2017/18 were expected to be £1million, rising to £1.6million in 2018/19 and then £1.8million in 2019/20 as Universal Credit is rolled out.
Inverness MP Drew Hendry, SNP, who has been campaigning against the continuing roll-out of the new welfare system said the charges were the latest punishment for the vulnerable in society.
"This Tory Government seem intent on punishing the lowest paid and most vulnerable in our society, leaving the Scottish Government and local authorities to sort out the devastating impacts of their policies on Scottish families," he said.
"By introducing direct payments to landlords and fortnightly payments, the Scottish Government will prevent thousands of people from losing the roof over their head, and ensure no one is left weeks, even months without money.
"That the Tory Government is demanding an extra million pound every year from the Scottish Government to implement these changes, exposes just how committed they are to their failing welfare experiment.
"It is just another example, in a long list, of the Tories abdicating responsibility for the poverty and devastation, their shambolic rollout of Universal Credit is leaving in its wake."
However, West Aberdeenshire and Kincardine MP Andrew Bowie said it was only fair to charge for the extra administrative burden the changes would entail.
"The SNP government is entitled to diverge from UK policy in this area if it so chooses," he said. "However, in doing so, it surely follows that ministers must first assess the financial consequence of any decision.
"It is a bit rich for Drew Hendry to hail this intervention by his party and then complain afterwards about how much it is going to cost.
"But that is typical of the SNP – they loudly demand extra powers but then later admit that actually, they want control to remain at Westminster for several more years because they are not ready to take on the responsibility."
Scottish Social Security Minister Jeane Freeman said she was committed to building a social security system on dignity and respect, even at a cost and despite the Scottish Government's limited powers over Universal Credit.
"We have seen the devastating impact that Universal Credit is causing as it is rolled out and we want to alleviate that wherever we can," she said.
"As Universal Credit remains reserved, that comes with a cost – but one we believe is worth paying to offer the limited protection we can offer people from harsh impacts of UK Government welfare changes.
"However, it reinforces the clear need for comprehensive welfare powers to be in the hands of the Scottish Parliament, ensuring we can make decisions that are in the best interests of Scotland."