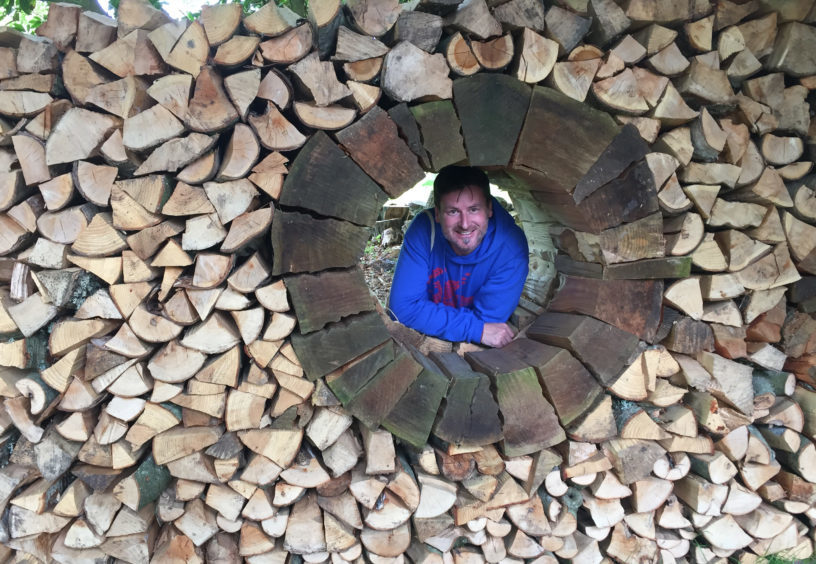 Children's Commissioner Bruce Adamson has called for more safe spaces in schools.
During a visit to Aberdeen, Mr Adamson visited schools including Tullos, Bramble Brae, Manor Park and Tullos, as well as Camphill, to learn more about their child-focused approach.
The Finnish-style approach involves teachers asking children about what would make learning easier for them.
Afterwards, Mr Adamson said one idea from Bramle Brae was the introduction of a safe space – which he would like more schools to take up.
He said: "There have been some really amazing things going on in Aberdeen and it is really exciting to see the people in charge listening to children and allowing them to shape their own learning.
"One thing I saw was a big, heavy blanket that allowed a child to be almost in a cocoon. It's just a way to block out the word for a little bit.
"The child chooses if they need to go, so it is not someone coming to the door and taking them away for being disruptive but something they have agency over.
"When things in the classroom got a little too much, this space allows a child to come and build a sort of nest and have a time-out and then they can go back to the classroom."
Mr Adamson said safe spaces and allowing children to influence how they are taught is the norm in Finland, which has a reputation for having one of the best education systems in the world.
"This is something very mainstream throughout Finnish schools, where children have spaces they can go to," he said. "Some people can worry this will be misused and children will run riot but it just doesn't work like that.
"They are not missing out on learning but taking five minutes to refocus and then get back and get on with it.
"It's not airy-fairy or abstract – by giving children more control over their learning they are more likely to stay engaged and be able to achieve."
Mr Adamson said the four council-run schools were also allowing teachers to spend more time with children in very small groups or individually.
"They are taking teachers out of the classroom to allow them to work with one, two or three children," he said.
"That way they can have some quite intense discussions and it gives teachers the time to invest in the children.
"The most exciting thing about that is it allows the child to come up with some of the solutions as to how they can achieve their full potential."
Mr Adamson also visited Camphill School, which already has a child-centred ethos and aims to create "an integrated community based on mutual respect and the unfolding of individual potential".
Camphill School Aberdeen executive director Alex Busch said he would welcome closer working with councils so more children could benefit from a place in the independent network of schools dedicated to developmental disabilities, mental health problems, or other special needs.