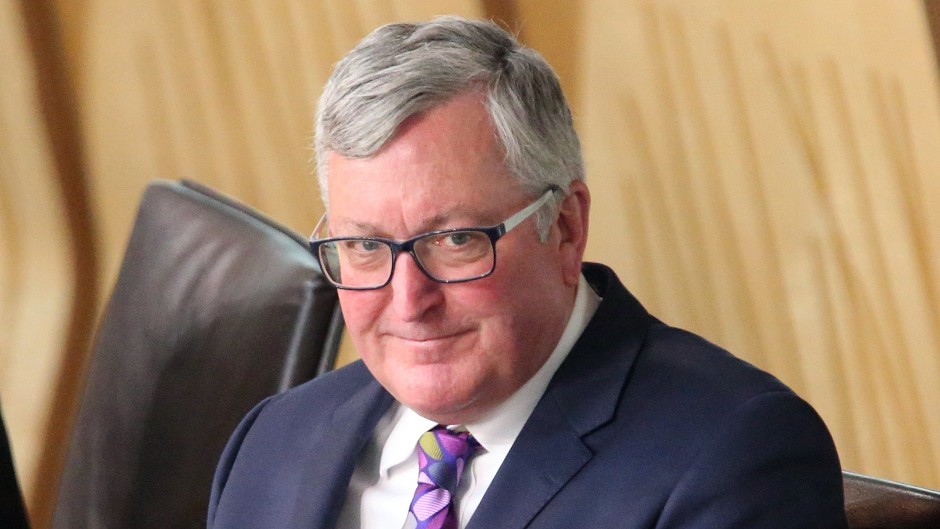 Scottish ministers have clashed with opposition MSPs over plans for a new support system for farmers and crofters after Brexit.
Rural Economy Secretary Fergus Ewing insisted that proposals were being developed but that it was not possible to finalise details until the UK Government's post-Brexit position becomes clear.
But north-east MSP Mike Rumbles claimed last night that the SNP minister "would rather talk about the weather than his vision" for a bespoke system.
A new support mechanism will be required after Brexit because the UK will quit the EU's common agricultural policy (CAP), which subsidises many farmers and crofters.
Yesterday, Mr Ewing and Brexit Secretary Michael Russell were giving evidence on the issue to Holyrood's rural affairs committee.
Quizzed by the committee on work to draw up proposals to support Scottish farmers and crofters, Mr Ewing said: "In order to provide clear policy on a system of support you actually have to have a budget.
"If you don't have a budget, it's not possible to do anything other than theorise a number of scenarios.
"If the budget is £25, £50, £100, £1,000, £1 million – you have different plans. I mean, it's a statement of the obvious.
"I would say, convener, of course we are developing a policy, that's why we've reached out to the NCRA (National Council of Rural Advisers)."
The Inverness and Nairn MSP added: "That is the process of developing policy. It doesn't just involve me sitting in St Andrew's House with a blank piece of paper, it involves reaching out to stakeholders, getting their views. We're in the course of doing that.
"But I can confirm that we are in the process of developing our approach and once, or if, we get to a solution on Brexit, then of course I accept at that point that my responsibility kicks in to get on with it."
Speaking after the hearing, Liberal Democrat MSP Mike Rumbles said: "If it wasn't clear before, that the cabinet secretary has no clue what to do next, it is now.
"I gave him an open opportunity to set out his vision for farm support and agriculture in Scotland and all we got back was waffle.
"Most ministers would relish the opportunity to design a new bespoke system that works directly for Scotland but Mr Ewing is more interested in arguing with his counterpart in Westminster."