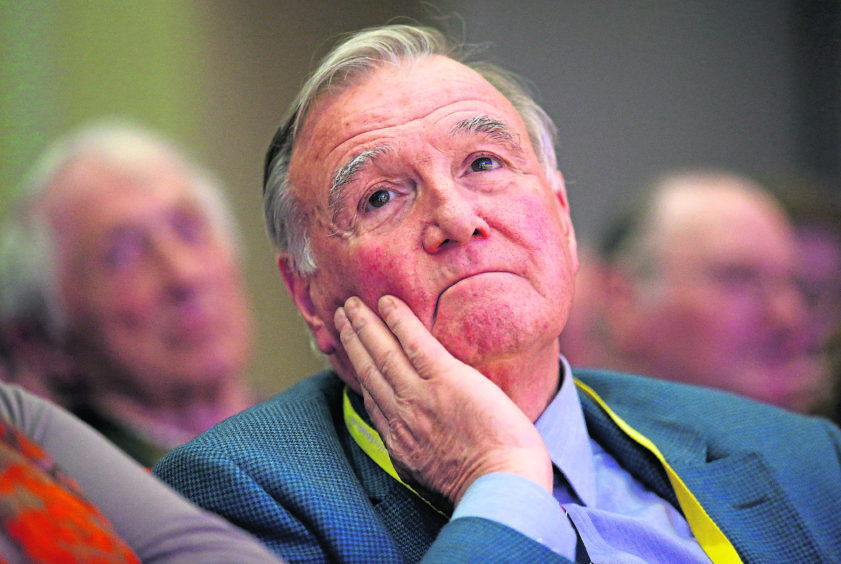 A leading north-east politician has claimed that more UK Government investment is needed for oil and gas exploration.
Lord Bruce of Bennachie said it was vital the industry received "sufficient incentives – not subsidies" to allow the sector to flourish.
His call came after Sir Ian Wood told MPs on the Scottish affairs committee that levels of exploration were disappointing and argued "something dramatic" must be done to increase extraction from the current 11.7 billion barrels to the maximum 20 billion in the medium term.
Deirdre Michie, chief executive of industry body Oil and Gas UK, also told the committee that drilling in the North Sea was at a record low.
Lib Dem Lord Bruce asked junior business, energy and industrial strategy minister, Lord Henley, if he would support more incentives for the industry to find new reserves.
He said: "The industry has had a pretty dramatic two or three years. It nevertheless accounts for hundreds of thousands of jobs and benefits on the balance of payments.
"Yet not exploration development and enhanced recovery investment is taking place.
"Will the government ensure there is sufficient incentive – not subsidies – to actually make it happen rather than just encourage it to happen and recognise that if we don't look, we can't find and we can't produce."
Lord Henley would only outline how the UK Government had invested £45 million for seismic surveys ahead of the last licensing round.
He added: "I would agree the industry has had a pretty dramatic time, but things are picking up. We're providing funds that will help surveying for the next round.
"On the previous round, we saw 61 companies get licences with potential to produce 320 barrels of oil equivalent and I hope something similar or better will come from the next round."
Former Gordon MP Lord Bruce said the minister's response fell far short of what the industry needed.
He added: "Support for seismic was announced a while ago. More is needed to make new drilling happen.
"The oil and gas industry needs incentives to stimulate drilling and investment in enhanced recovery.
"The Government must understand that."