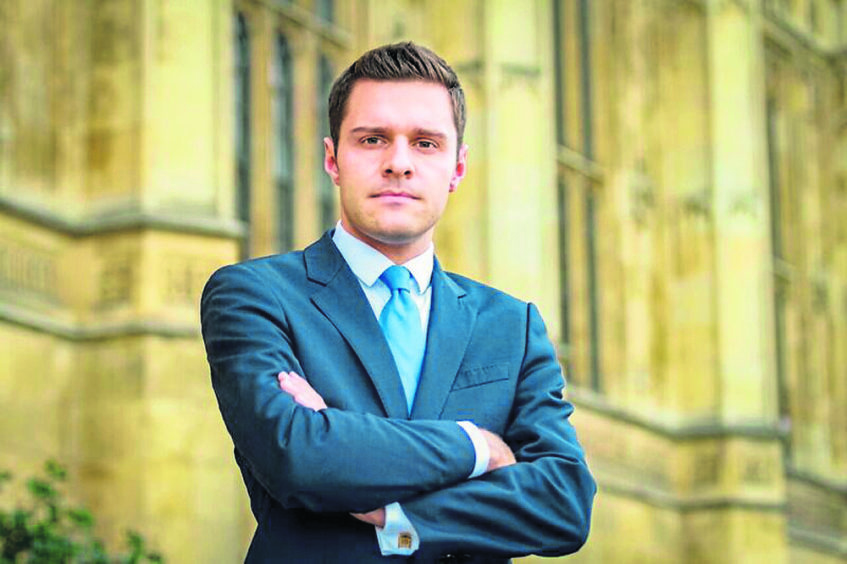 Ross Thomson has urged fellow Tories to revive the legacy of Margaret Thatcher and claimed his party lost ground in last year's snap election because they rejected individualism.
Writing in a blog to mark his joining the advisory board of a fringe group, Conservatives for Liberty, Mr Thomson laid out his controversial vision for the future of the party.
The Aberdeen South MP said his party was mistaken to dump Mrs Thatcher's "great legacy" by rejecting "selfish individualism" and added he took umbrage at the manifesto stating the Conservatives "abhor social division, injustice, unfairness and inequality".
He said: "The key issue for me was that the manifesto offered to the electorate a rejection of laissez-faire capitalism, a rejection of free markets, a rejection of individualism, and a rejection of Thatcherism.
"Fundamentally, it set us on a course out of step with the aspirations of the public.
"In dumping the great legacy of Thatcher and our core values, the manifesto time travelled all the way back to the interventionist traditions of the 1950s. That's not the party I joined."
Opposition MPs responded to his views with derision, arguing that Mr Thomson was taking backward steps, not time travelling.
Aberdeen North MP Kirsty Blackman, SNP, said: "This new far right Tory group – hankering back to the days of Mr Thomson's heroine Margaret Thatcher – will be seen for what is it: a small fringe group of xenophobes and dinosaurs.
"It's clear Ross Thomson is staggeringly out of step. His rejection of a statement abhorring social division and inequality is nothing short of shocking."
Orkney and Shetland MP Alistair Carmichael, Lib Dem, said Mr Thomson would lead his party to another electoral extinction.
He adaded: "You have to feel a little bit sorry for Ruth Davidson who has spent years trying to be the acceptable face of cuddly Scottish conservatism.
"The legacy of Margaret Thatcher was a toxic Tory party in Scotland which was eventually wiped out completely.
"If Ross Thompson wants to return to that, he is going the right way about it."
Labour MP Ged Killen described Mr Thomson's views as "hardline neo-liberal" and out of step with both Scottish Conservative leader Ruth Davidson and UK leader Theresa May.
He said: "These are not the values of modern Scotland and the 'great legacy of Margaret Thatcher' has been deindustrialisation, deprivation and a lost generation."