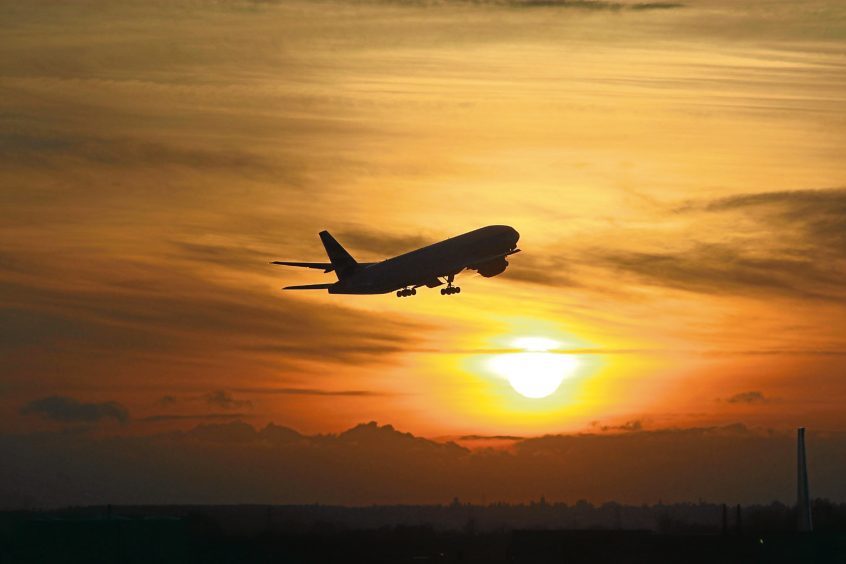 Aberdeen North MP Kirsty Blackman has come under fire from fellow city MP Ross Thomson over her decision to abstain from the Heathrow vote.
Aberdeen International Airport and Aberdeen and Grampian Chamber of Commerce both backed a third runway at the London airport, which was voted through by a large majority of MPs on Monday night.
SNP economy spokeswoman Mrs Blackman was challenged over her abstention by Aberdeen South Conservative Mr Thomson, who said she had put "narrow party interest before the good of the country".
"It is quite incredible that the SNP abstained on this crucial vote," Mr Thomson said.
"Kirsty Blackman should have stood up for her constituents in Aberdeen North and supported this development, or explained why she could not support it.
"People in the north-east will wonder why on earth a local MP cannot even vote on an issue of such importance to the region.
"Once again, it is the SNP putting their narrow party interest before the good of the country."
Mrs Blackman responded: "One word: Brexit" and declined to comment further.
Meanwhile, Orkney and Shetland MP Alistair Carmichael, one of 12 Lib Dem MPs who all voted against, welcomed the SNP's abstention.
"The Heathrow vote is obviously disappointing," he said. "Increased aircraft usage will be extremely damaging for our environment, and expansion of Heathrow may crush regional Scottish Airports like Aberdeen and Glasgow.
"As more flights go out of Heathrow, these regional airports may find themselves becoming little more than feeder airports to the behemoth of Heathrow, which will be bad for Scottish passengers.
"It is good to see the SNP taking a principled stand to protect Scotland's airports by abstaining."