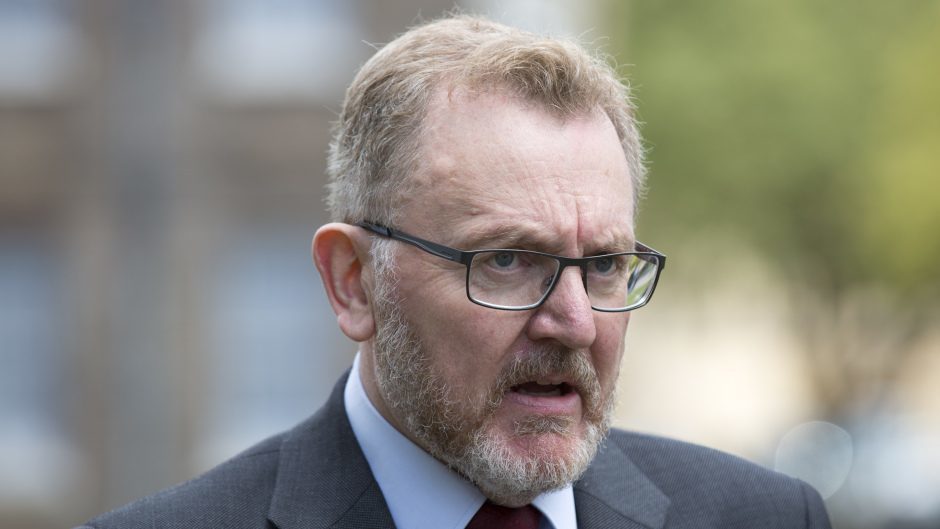 Scottish Secretary David Mundell has denied that the UK Government's official blueprint for Brexit is a "dead duck".
During a grilling by MSPs at Holyrood yesterday, the Conservative MP insisted that Theresa May's so-called Chequers plan was "still live and still on the table".
The questioning followed reports that Michel Barnier, the EU's chief Brexit negotiator, had told MPs at a private meeting on Monday that the plan was "dead".
Under proposals backed by Prime Minister Theresa May, the UK would "maintain a common rulebook for all goods" with the EU, including agricultural products, after Brexit, as well as creating a "combined customs territory" at the border.
But the model has infuriated many Brexit supporters and led to the resignations of Foreign Secretary Boris Johnson and Brexit Secretary David Davis.
At Holyrood's finance and constitution committee, SNP MSP Willie Coffey asked: "Mr Mundell, are you seriously asking us to believe that the Chequers proposal isn't a dead duck? You can't get it past your own party."
The MSP repeatedly urged Mr Mundell to unequivocally rule out supporting a no-deal Brexit, but the Scottish secretary dodged the question.
Mr Mundell said he would back the Chequer's plan against a no-deal Brexit and urged Labour, the SNP and the Greens to follow suit.
He also declined to guarantee the UK Government will not impose frameworks on devolved matters following Brexit.
It follows the Scottish Parliament's refused to grant consent for the UK Withdrawal Bill in a row over post-Brexit powers, with the Scottish Government accusing Westminster of a "power grab".
Committee convener Bruce Crawford asked Mr Mundell three times to guarantee the UK Government will not impose frameworks on Scotland after Brexit.
The Scottish secretary replied: "No common framework has been imposed on Scotland."
He added: "It is still absolutely my position, the UK Government position, that we want to reach those frameworks by agreement."